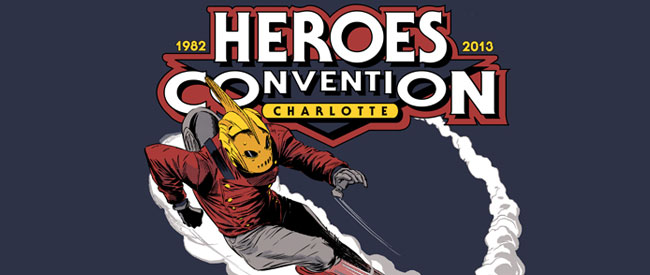 Taking place this weekend, June 7-9, in Charlotte, NC is HeroesCon 2013. Many comic book professionals are very coy about their love for the show because it's one of the most creator-friendly and 'truly about comics' conventions in America. Some of them have even come out and said that they much prefer it to the big boys like San Diego Comic-Con International, Chicago's C2E2 and NYCC because of that.
Comics being front and center is exactly the reason why you'll find one of the best Artist Alley's in the country at HeroesCon, and it shows in the commission art that's been making its way to the interwebs.
Here's a selection of the awesomest of awesome:
Updated!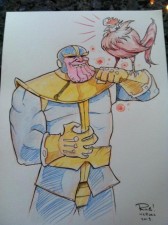 Thanos by Rob Guillory
***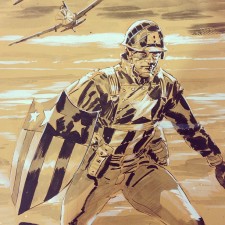 The Rocketeer (l) and WWII Captain America (r) by Mitch Breitweiser
***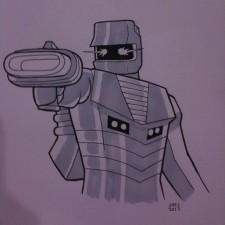 ROM Space Knight by Joel Carroll
***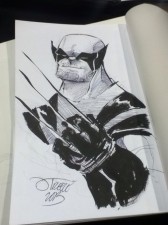 Wolverine by Jeremy Treece
***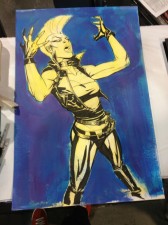 Storm by Bernard Chang
***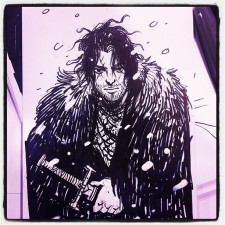 John Snow by Becky Cloonan
***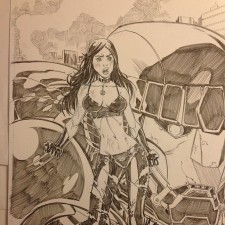 X-23 by Jeremy Dale
***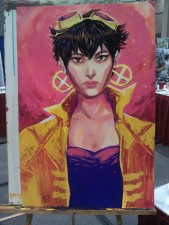 Jubilee by Ming Doyle
***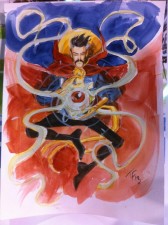 Doctor Strange by Tom Fowler
***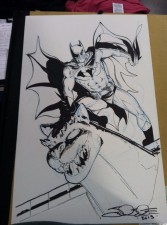 Batman by Jamal Igle
***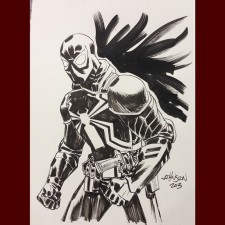 Agent Venom by Dave Johnson
***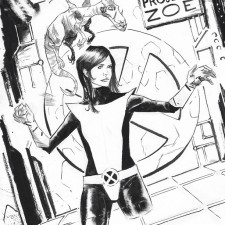 Kitty Pryde and Lockheed by Kevin Mellon
***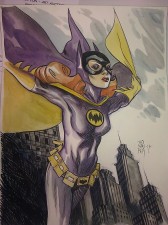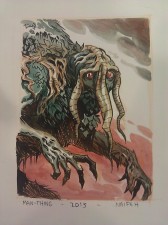 Batgirl (l) and Swamp Thing (r) by Ted Naifeh
***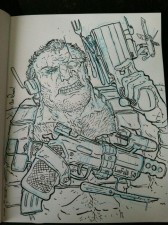 Cable by Nick Pitarra
***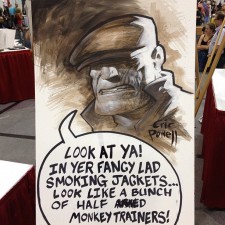 The Goon by Eric Powell
***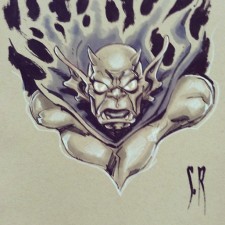 Etrigan the Demon by Stephane Roux
***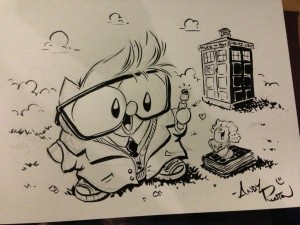 Owly by Andy Runton
***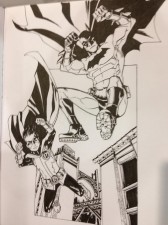 Batmand and Robin by Andy MacDonald
***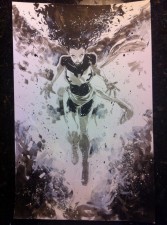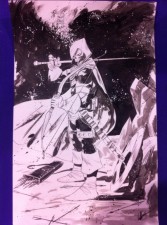 Dark Phoenix (l) and Taskmaster (r) by Matteo Scalera
***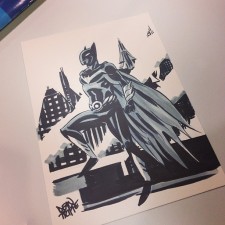 Batman Beyond by Dean Trippe
***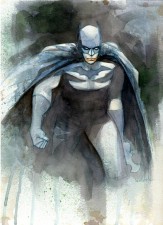 Batman by Brett Weldele
***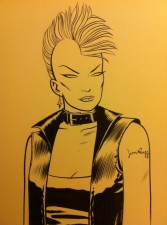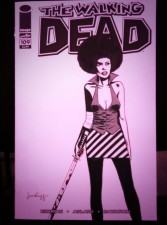 Storm (l) and Michonne (r) by Jimm Rugg
***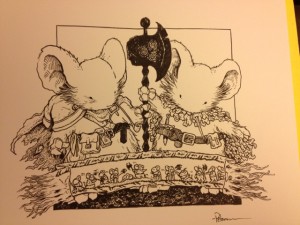 Mouse Guard by David Petersen
***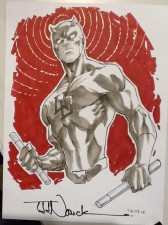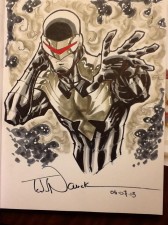 Daredevil (l) and Cyclops (r) by Todd Nauck
***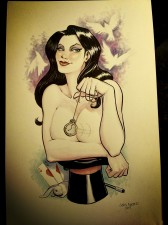 Zatanna by Chris Moreno
***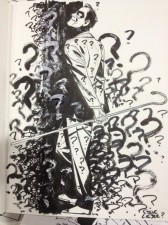 The Riddler by Steve Lieber
***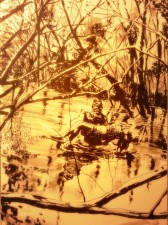 The Creature from the Black Lagoon by Mitch Gerads
***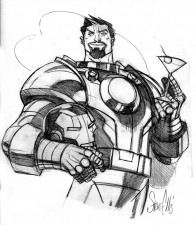 Tony Stark/Iron Man by Steve Ellis
***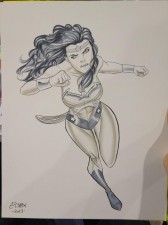 Wonder Woman by Joe Eisma
***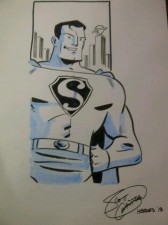 Golden Age Superman by Scott Chantler