Lisa Hanawalt's second release through Canadian independent powerhouse Drawn & Quarterly is a surreal, free-flowing exploration of food, life, animals and illustrated autobiographical stories, depicted with lush, hand-painted artwork and an irreverent sense of humour.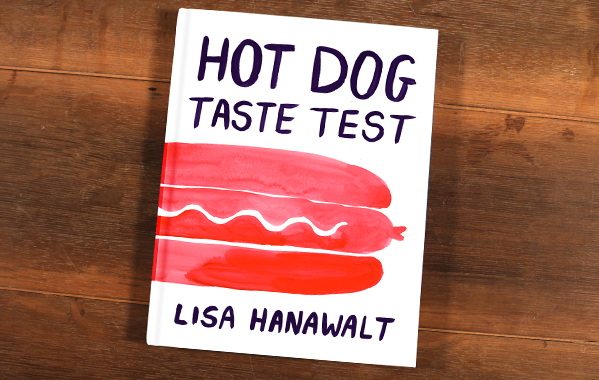 Lisa Hanawalt is a James Beard Award-winning cartoonist with an acclaimed career of producing artwork and comics for Lucky Peach, designing book covers for the likes of Patricia Lockwood and creating her own hand-painted ceramics.
She's gained added notoriety as a production designer and producer on last year's big online animation hit Bojack Horseman. Her latest collection shares many of the same motifs as the popular Netflix series: pop culture references, offbeat humour and animals afflicted with the same awkwardness and anxiety as human beings.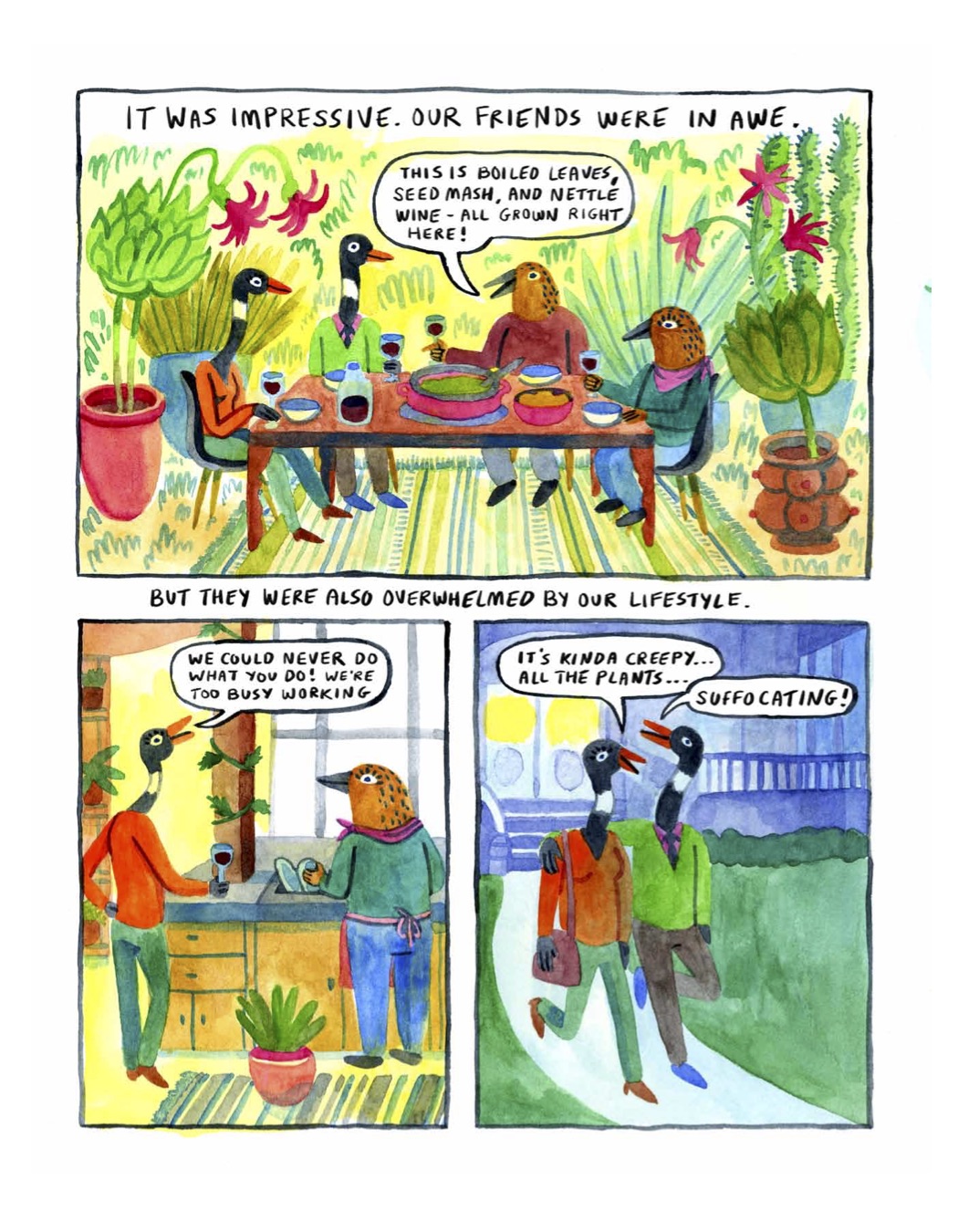 Hot Dog Taste Test is a substantial, glossy hardcover principally concerned with two of Hanawalt's main passions: food and animals. Each theme is explored with giddy aplomb, with tales of swimming with otters (really), sampling the gastronomic delights of New York City and the simple pleasure gained from a good hot dog.
The loose narrative and hand-painted artwork are reminiscent of Joe Kessler's Windowpane series, albeit with much happier themes told from a more optimistic perspective. That isn't to say there's no substance to Hot Dog Taste Test, however; direct, emotionally charged periods are frequent and often catch the reader off-guard among the playfulness.
The most affecting parts of the book come from Hanawalt's illustrated diary entries; a memorable passage details a family trip to Argentina, exploring the personal relationships Lisa shares with her family and the poignant memories unearthed during her stay. This story is told with a frank, direct tone that lulls you into sharing Lisa's experiences as a welcome spectator, relishing the unfiltered access to Hanawalt's most personal thoughts and experiences.
T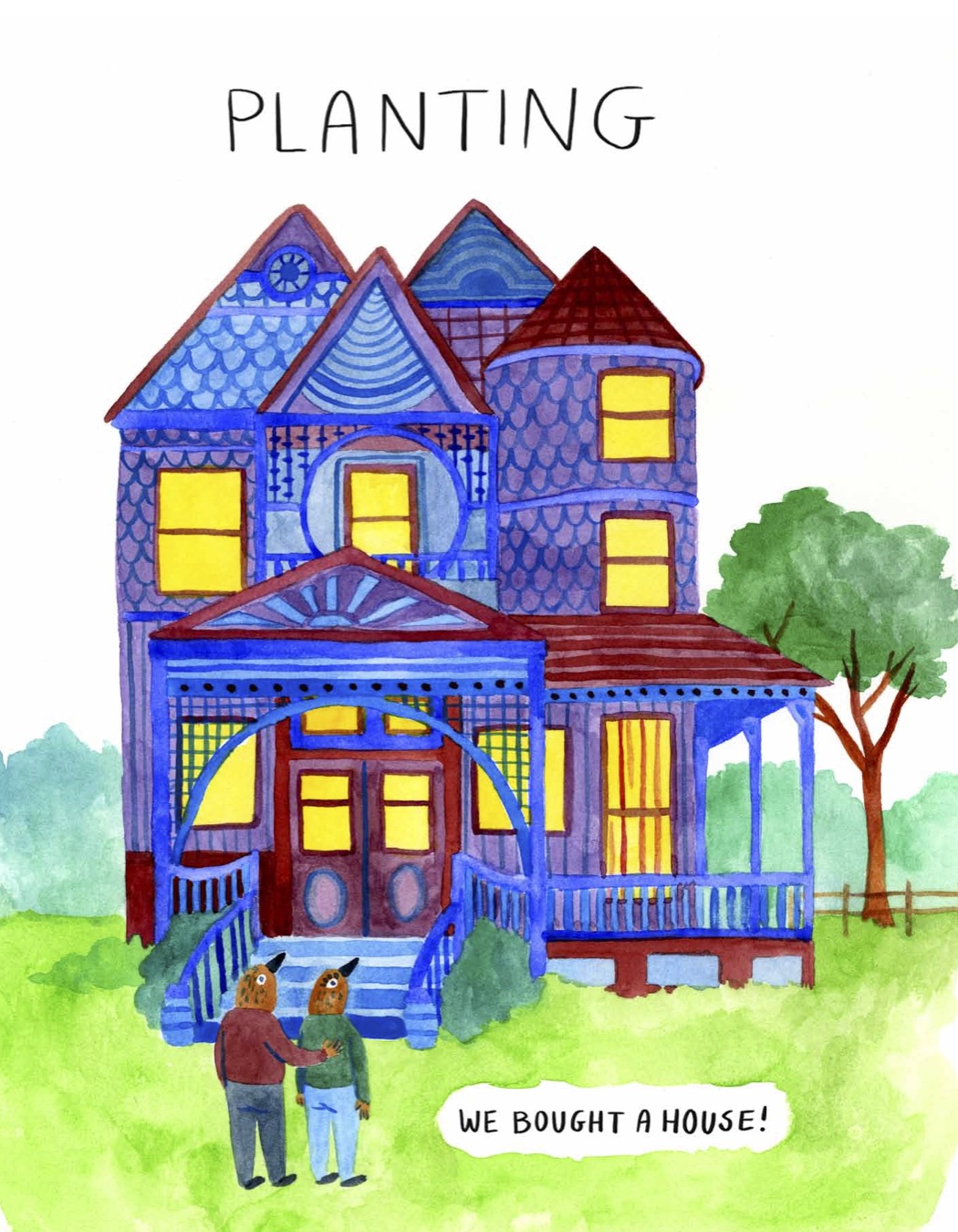 hese fragile moments of vulnerability are swiftly swept aside with further silliness before anything gets too heavy; a disarmingly moving short strip concerning a pair of birds filling their home with flowers and fauna is brought to an abrupt end with a double page spread of a pants-less bird, laid across a rug, displaying a tiny turgid erection. Such is the pace of Hot Dog Taste Test – each section flows seamlessly into the next like a feverish, psychedelic dream.
This book is reminiscent of a really fun LSD trip – the kind where you're sitting in a room laughing at a lamp, rather than one spent desperately holding onto a table leg gripped by the unquenchable fear that the floor is lava. There's a lightness and tranquility to the book that's difficult to quantify – the kind of work you'll absentmindedly lose thirty minutes pouring over in seemingly no time at all.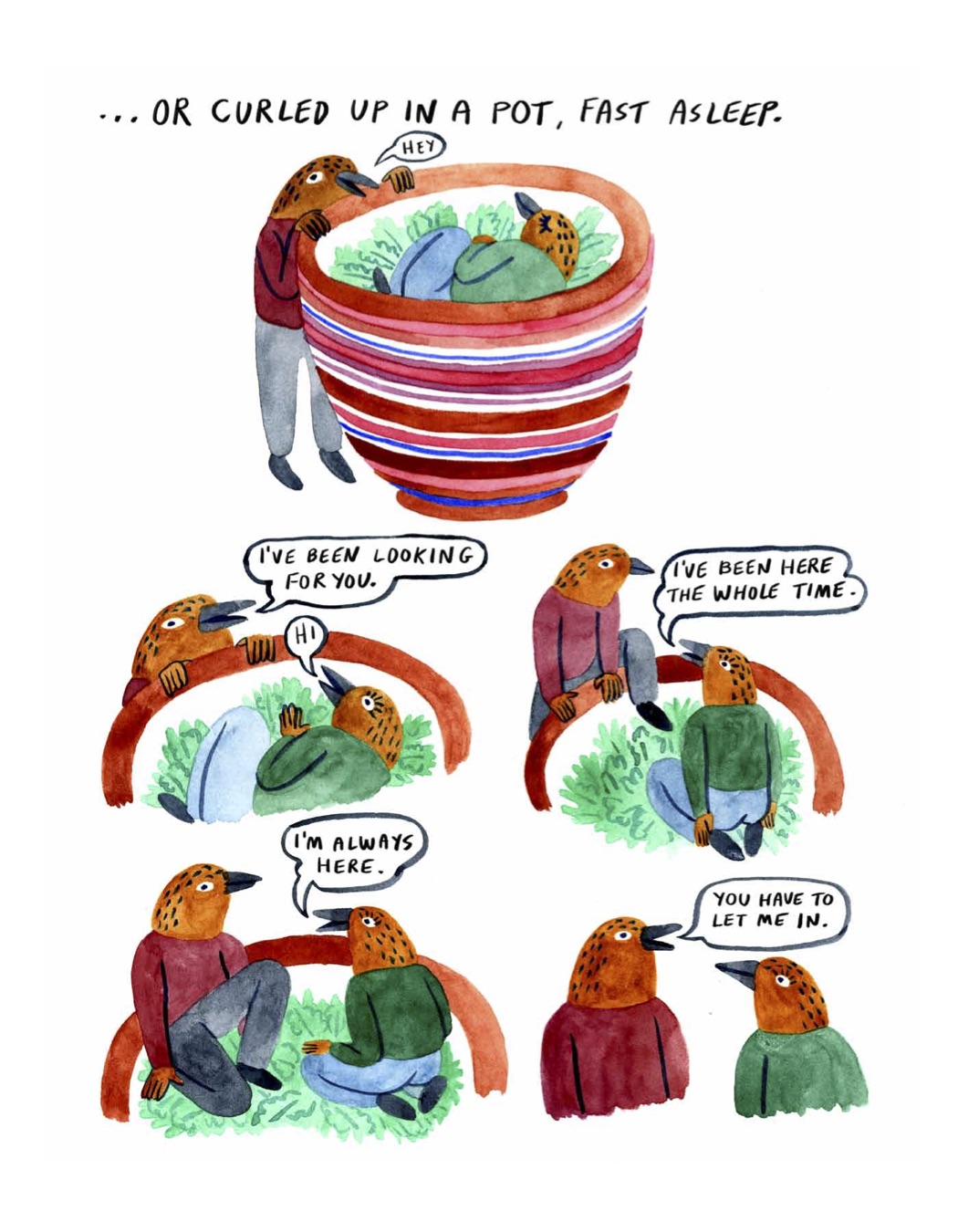 "Laugh-out-loud funny" is a pull quote cliché typically found on the covers of airport bestsellers that barely raise a wry smile, yet it's an phrase that's entirely appropriate to describe Hanawalt's intoxicating world. A passage showcasing alternative slogans for worldwide brands is packed with hilarious wordplay, and there's a quip likely to raise at worst a smile and at best a raucous belly laugh to be found on almost every page.
Great art, like great food, is something worth sharing. Hanawalt's Hot Dog Taste Test is a book you'll gorge yourself with and immediately want to pass on to a friend – the only shame is there's not another piping-hot portion on it's way soon enough.
Hot Dog Taste Test is released on 14th June. Follow Lisa Hanawalt on Twitter and catch up on the latest Drawn & Quarterly news here.
Lisa Hanawalt (W/A) • Drawn & Quarterly, $22.95 (US)