SLCZF 2023! Our Inside Look feature at Broken Frontier provides creators with the opportunity to share exclusive commentaries on their comics projects with our readers, giving insights into the genesis, process and themes of their work. It's one of the oldest regular features at BF, first appearing on the site back in the mid-2000s and also one of our most well-received. Today, as part of our SLCZF 2023 celebrations, we have something a little different. From outside of the world of comics but very much representing the zine part of the South London Comic and Zine Fair, Mark from Myth & Lore talks about the origins of this folkloric self-publishing project.
During the horrible years of the pandemic that we all struggled through I found my mental health starting to dip back into the dark places of my worst times. I found solace and safety in reading fiction, non-fiction, comics and graphic novels. The power of a story to transport you somewhere completely new and separate from the real world is a true form of magic. I started to become fascinated in the origins of stories and the folktales and mythologies that birthed the great tales we read today.
This lead to me putting together Myth & Lore issue #1 Cryptids of the United Kingdom. I have always been fascinated by monsters in movies and what they represent so this seemed a perfect place to start.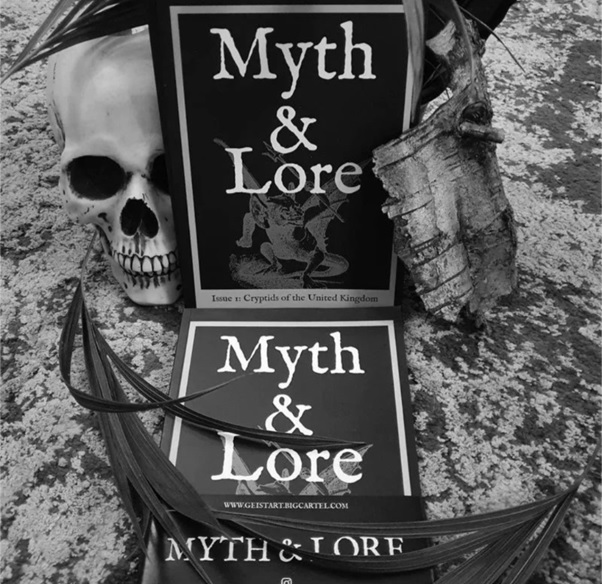 Issue #1: Cryptids of the United Kingdom
I created an instagram profile and put a call out for people to submit to the zine, I asked for artwork, photography, fiction, poetry and more and the response was incredible. I loved the idea of being a vehicle for creators to showcase their creations. To collect these stories and tales from their sources (or as close to them as I can get). I had put together an abstract comic called Tourist a few years prior which was successfully funded on Kickstarter for 4 issues, so I had a small amount of knowledge on editing and formatting but the learning process of software, hardware and admin has been huge.
The worst part is turning down submissions but I try my best to fit all pieces somewhere in a future zine or, for example, my recent short story collection Spun Stories.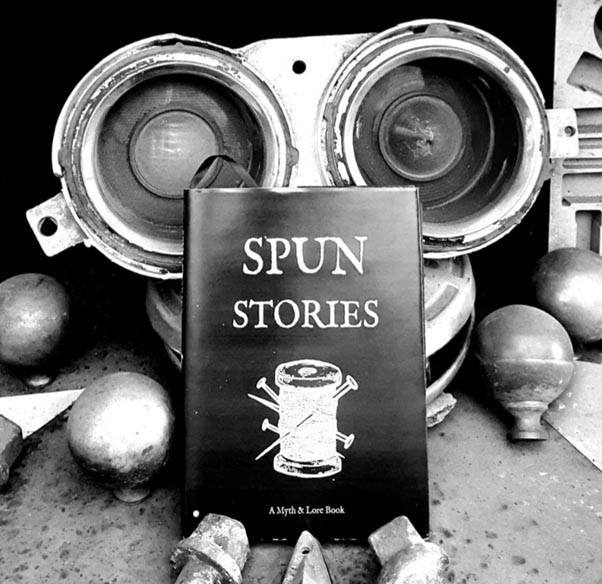 Spun Stories short story collection (paperback coming soon)
Myth & Lore has just released its 6th issue and continues to grow, with issue 7 currently open for submissions, a paperback of Spun Stories forthcoming and more on the horizon.
Our aim going forward is to share the magic of stories and creative artworks from all walks of life and strive for inclusivity. Story is powerful, whether it is a piece of humorous fiction, an essay about standing stones or witchmarks, photography of graveyards honouring those we have lost, or brand new pieces of art showing unique viewpoints on already established themes.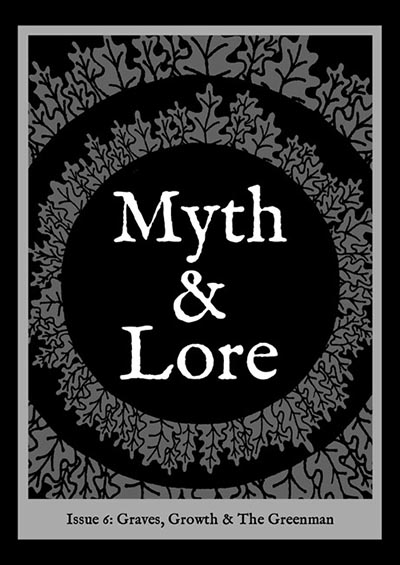 Issue #6: Graves, Growth & The Greenman
 As a pencil and pen artist myself, one of my favourite parts of editing the zine is seeing so many artists honing their craft and creating their unique magic. One of my favourites is Black & Bone who creates truly individual pieces of incredible hand drawn art. They are inspired by witchcraft and folklore and as you can see below their artwork is beautiful.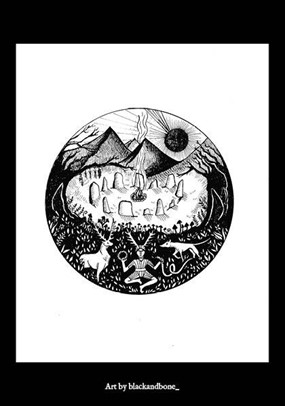 Myth & Lore is also very lucky to get submissions from established authors such as Tracy Heather Johnson of the Flights on Dark Wings series who submitted an incredible previously unpublished short story called 'Photographs'. We encourage everyone to have a go and submit to us when we are open for submissions.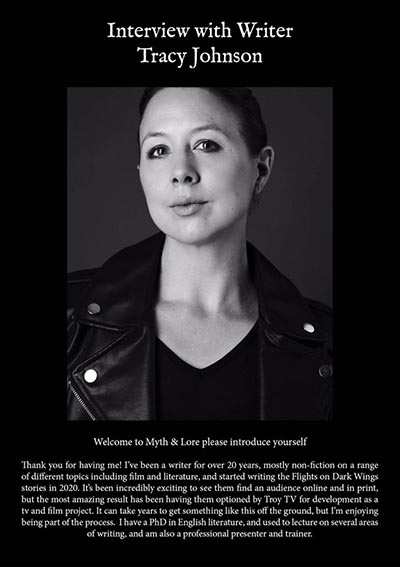 Finally for full transparency I do place the odd piece of my own artwork in some zines as well as drawing each cover image. This is because sometimes the submissions get their hooks in me and I become inspired to create an image alongside a piece of fiction or poetry. Some examples are below. Thank you for allowing me this opportunity to give an inside look at Myth & Lore, I hope to see some of you at the South London Comic & Zine Fair in London this Sunday the 16th of July.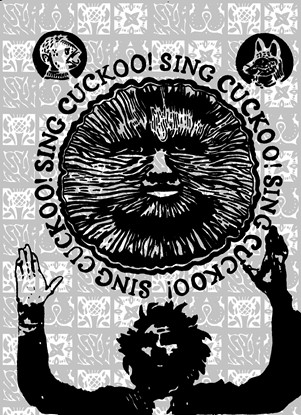 Remember – FOLKLORE IS FOR EVERYONE
Mark
Myth & Lore
For more on Myth & Lore including their online store and submissions information check out their site here.
SLCZF is held at Stanley Arts on July 16th. More details here.