Every few weeks we sift through all the dozens of crowdfunding communications we receive here at BF each week to bring you a handful of the more intriguing, exciting, experimental and daring uses of the form that we spot, along with some interesting campaigns we've found ourselves. These are comics that both fit the Broken Frontier coverage ethos and that we think deserve your support and backing!
Welcome to Crowdfunding Corner…
Island
The who and what: Island is UK small presser Laurel Pettitt's comics journal of her trip to Iceland with her brother and sister. It mixes comics, sketches, prose and photography in a unique record of a pivotal time in the artist's life.
What's on offer: This campaign is all about getting the work of an exciting young artist to a wider audience so rewards are at a more immediate level and include print or digital copies, signed postcards and original drawings.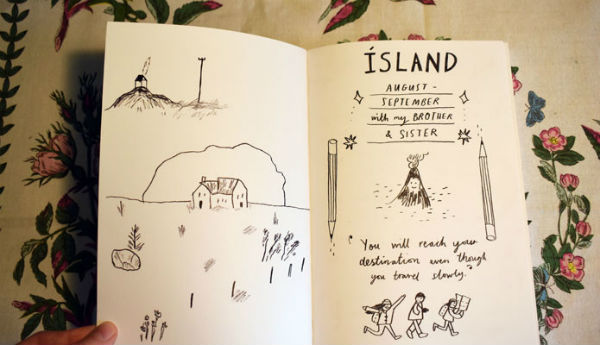 Why you should back it: A few weeks ago at Broken Frontier I reviewed Pettitt's deeply affecting minicomic Quiet Moments – a collection of powerfully introspective silent comics vignettes – saying "Quiet Moments is proof positive that truly exciting new work doesn't have to be brash, loud and ostentatious to command our attention; that burgeoning talent can be found in quieter yet intrinsically powerful storytelling practice." Pettitt has a distinctive creative voice and if Quiet Moments is anything to go by then Island is one of your "must-back" crowdfunders of 2018.
Back the Indiegogo Campaign here!
– Andy Oliver
ES*EF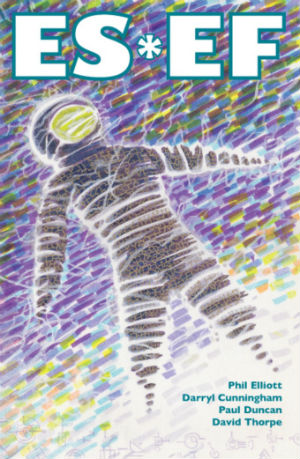 The who and what: An anthology of stories drawn by that key player in the history of the British small press Phil Elliott and written by Elliott himself, Darryl Cunningham, Paul Duncan and David Thorpe. Expect mutant love, a sci-fi hero investigating his own death, a tourist trip with a difference and a meeting with the world's cleverest man!
What's on offer: Physical and digital copies of the comic as well as various art rewards, ranging from sketch cards to an original page.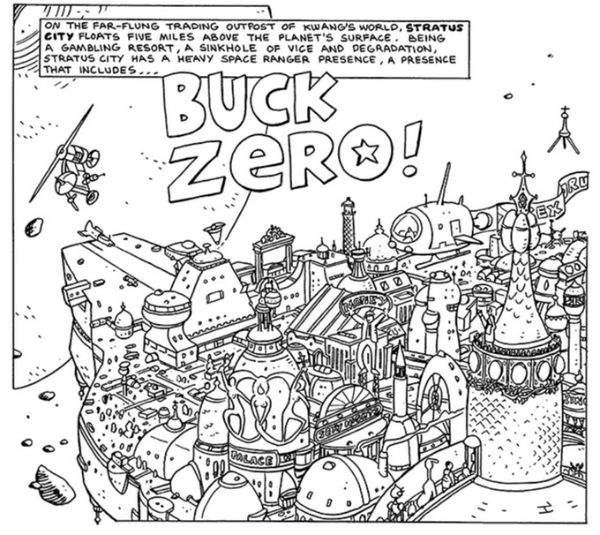 Phil Elliott's art on Darryl Cunningham's story
Why you should back it: Broken Frontier's own Tom Murphy described Phil Elliott as "one of the godfathers of British small press comics" here at BF in 2014. Our Tom is something of an authority on the evolution of the UK indie scene so he's a trusted soundbite source! Check out the art on the campaign page as well to get an idea of just what a fun project this looks to be.
– Andy Oliver
Testimony: A Poetry Comic for Schools
The who and what: Published by Why? Comics and PositiveNegatives (who had recent Broken Frontier coverage for their Karrie Fransman zoom comic on Eritrean refugees here ) and supported by Wales PEN Cymru, Testimony is an educational comic inspired by the poetry of Eric Ngalle Charles, telling the story of his journey from Cameroon to Wales and his experience of seeking asylum. It will be illustrated by artist Nicky Arscott and published in both English and Welsh editions.
What's on offer: This one really isn't about the rewards. It's about making the work available as a free download to schools across the UK. But there are options for giclée prints and postcards on offer.
Why you should back it: Important stories like Eric's need telling and comics is, of course, a wonderful medium for accessibly and effectively communicating very personal accounts like this. The comic will seek to be "encouraging dialogue, empathy, and a more inclusive classroom environment" and come with a lesson plan designed to fit the school curricula in England and Wales. A worthy project deserving your support.
– Andy Oliver
SECRET PRISON 8 – GLUT Magazine
The who and what: GLUT Magazine is the 8th issue of Philadelphia-based anthology SECRET PRISON with this edition exploring the aesthetic of '80s/'90s "black and white glut comics". It's not an homage to that era, however, but rather looks "to frame the work of contemporary cartoonists through the disposable, lo-fi feel of an oversized black & white pulp magazine. SECRET PRISON 8 features comics in the sci-fi, fantasy, action, crime, horror genres etc. that explore the subtext of violence, consumerism, sexism and the general degradation of social and political life."
What's on offer: There are various combo tiers with editor Ian Harker's Sacred Prism series and press sheets of noted indie creators like Lala Albert, Benjamin Marra, Mare Odomo and Box Brown.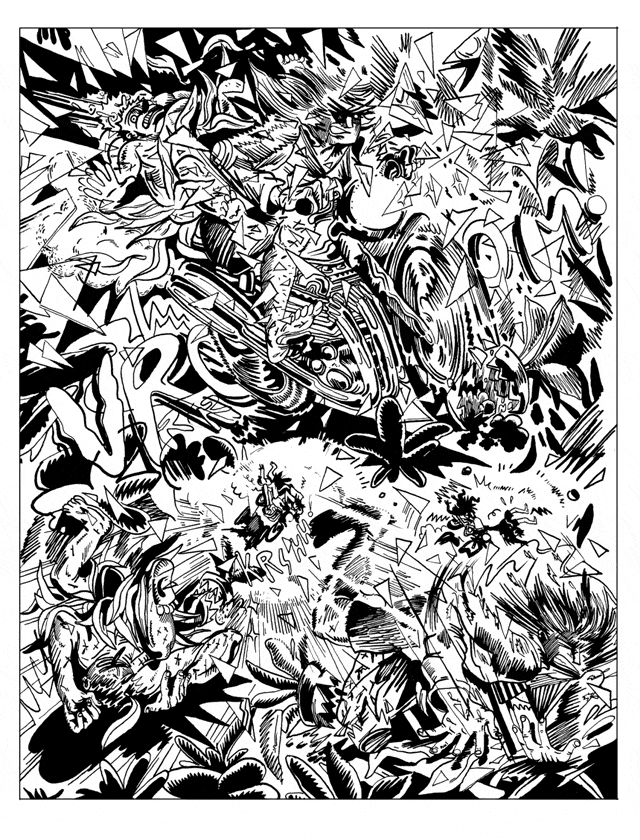 Why you should back it: Just check out the calibre of the alt/indie artists involved for five good reasons – Lale Westvind, Anya Davidson, Thomas Toye, Lane Milburn and Jonathan Chandler. And if you're a Breakdown Press fan then there's obviously some added incentive in that line-up!
– Andy Oliver