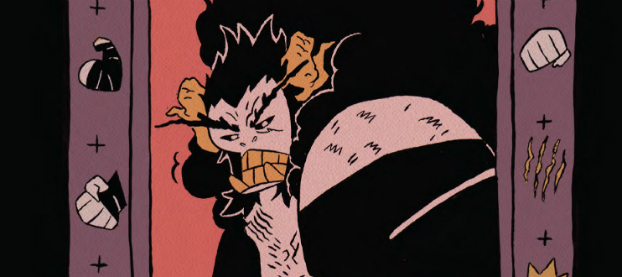 Every few weeks we sift through all the dozens of crowdfunding communications we receive here at BF every week to bring you a handful of the more intriguing, exciting, experimental and daring uses of the form that we spot, along with some interesting campaigns we've found ourselves. These are comics that both fit the Broken Frontier coverage ethos and that we think deserve your support and backing!
Welcome to Crowdfunding Corner…
Metropo
The who and what: Described as a "slice of cyberpunk life" book in terms of genre, this anthology offers "eight stories from the unending city", four of which are prose and four of which are comics. They're all set in the titular locale of Metropo and promise some very human drama bound up in the dystopian sci-fi wrappings.
What's on offer: The campaign is focusing on the regular, slipcase and digital editions but unlocked stretch rewards promise a number of extra PDF goodies for backers.
Cover art by John Jamtli
Why you should back it: Written by Norwegian creator Magnus Aspli and edited by Black Mask's Dan Hill, Metropo features work from some familiar talents to have been featured at BF over the years including Mary Safro/Cryoclaire (Drugs & Wires), Naomi Franquiz (Misfit City) and Rob Croonenborghs (Broken Frontier Anthology), alongside John Jamtli, Emerson Dimaya and Vivian Truong. But hurry if you want to back this one – there's just a couple of days left on the campaign!
– Andy Oliver
Ada's Adventures in Science
The who and what: A collection of three comics with the laudable aim of encouraging kids to be interested in science via its central character Ada. With the message that "if you can ask questions, you can do science" the stories follow Ada from childhood to her ultimate aim of becoming a professional scientist.
What's on offer: The ethos of the comics are very much reflected in the various rewards tiers which focus on getting copies of the work into classrooms and bringing expanded educational activities to realisation.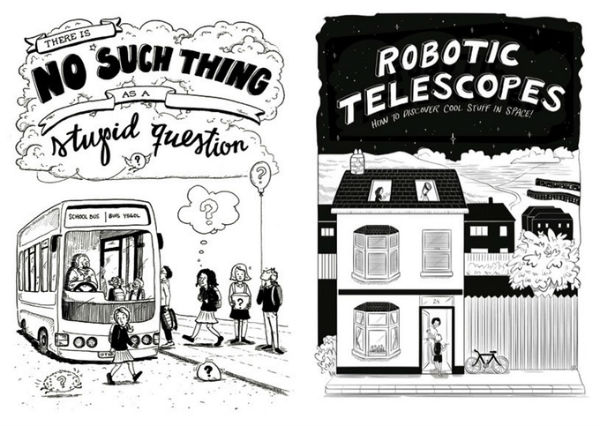 Why you should back it: As we all know, comics are an incredibly strong medium when it comes to communicating ideas in a digestible and accessible manner. Edward Gomez and Laura Sorvala's project has very worthy intentions and it deserves your consideration for that reason alone.
– Andy Oliver
Sliced Quarterly Vol. 2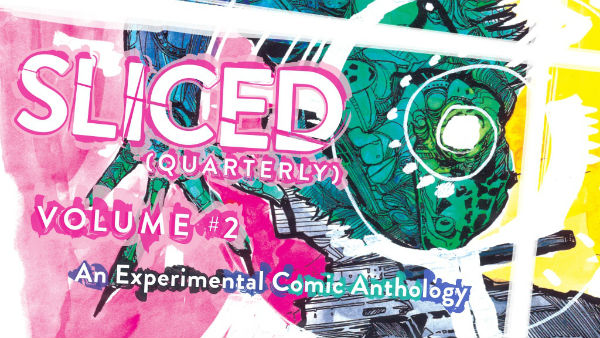 The who and what: The second volume of the Ken Reynolds-helmed experimental comics anthology comes to print collecting issues #5-8 of a project that continually encourages creators to push the very boundaries of the form in terms of structure, narrative and approach.
What's on offer: Additional reward levels include prints, bookplates, subscriptions to the Comichaus app, and editorial assessment and input into your own comics work from Ken himself.
Why you should back it: Our Conori Bell-Bhuiyan looked at the fifth issue of Sliced (included in this collection) here at Broken Frontier last year. Conori noted then that "the comic is a visual joy in itself, but the best thing about Ken Reynolds' anthology is the space and freedom it gives creators of vastly ranging styles." And if that doesn't persuade you then perhaps the involvement of indie talents of the likes of Gareth A. Hopkins, Łukasz Kowalczuk, Tara Lucy, Aimée de Jongh and so many others will!
– Andy Oliver
The Unlikely Story of Felix and Macabber
The who and what: This one's another book from Unbound's unique crowdfunding platform. Combining monsters, wrestling and explorations of the concept of masculinity, this graphic novel from creators Hass Otsmane-Elhaou and Juni Ba follows little monster Felix, his relationship with one-time superstar wrestler Macabber and what they learn from each other.
What's on offer: Original art and limited edition Top Trumps-style cards based on the characters are among the rewards you can pick up when you back the book.
Why you should back it: Those pledging will get to see the first chapter of the book immediately and get to savour those impressive visuals from Ba straight away. This is a very important project for both creators who say of it "it's an important story for both of us, with troubled upbringings and fathers from other cultures, searching for role models elsewhere and trying to find our place in the world." That very personal element looks set to make this another markedly distinctive comics offering from Unbound who have been pushing some truly diverse and eclectic uses of the form as part of their publishing line-up.
– Andy Oliver