Announced over the weekend the awardees of the inaugural Kinnard Awards – set up to acknowledge deserving names working to the benefit of the comics community – were announced by US micropublisher Laneha Press.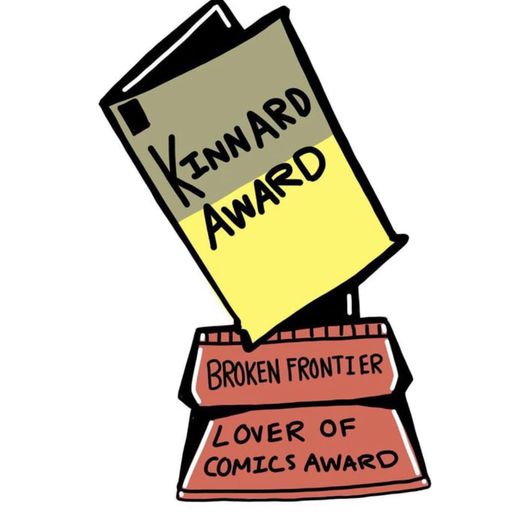 From the Laneha House site:
The Kinnard Awards are named in honor of pioneering queer cartoonist Rupert Kinnard. The brown, yellow and red represent Rupert's iconic character the Brown Bomber. Founded in 2022 and presented by Laneha House, The Kinnard Awards are an annual celebration of the community who make, contribute to and love comics. Each category honors 5 awardees.
The awards include the categories Brighter Future, Community Inclusion, Comics Education, Community Pillar, Comic Resource, Lover of Comics, Beyond Retail, and Community Anthology. We're delighted to say that Broken Frontier were one of the recipients of the Lover of Comics Award recognising winners whose love for comics "supports, fuels and flourishes the community." We're in some amazing company here with some of the finest folk in the global community being honoured.
The full list of winners can be found here. Thanks to Laneha House for BF's first ever Award!