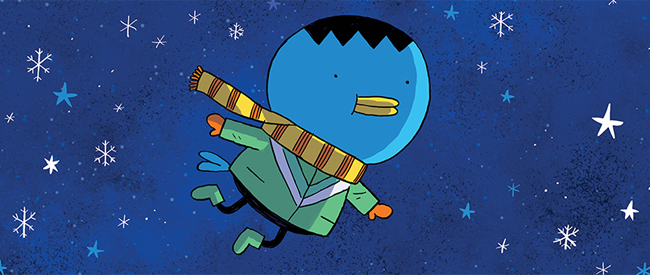 Remember when you were a fresh-faced nipper and you just couldn't wait for your birthday or Christmas or the Blood Feast of Xantabula?
"Don't be so quick to wish your life away" would come the charge from the dark forces of parental authority.
Sadly, adulthood is still a bit like that for the dedicated panelologist. Except that instead of birthdays, Christmases and other local celebrations of dubious provenance, it's lines of lovely comics that are being dangled tantalisingly out of our temporal reach.
One of the most eagerly awaited line-ups comes from the formidable Koyama Press, which has just announced its publishing slate for the later part of the year. From the magical realism of Daryl Seitchik to the feminist humour of Jessica Campbell, and from the art-world satire of Walter Scott to the long-awaited collection of Steve Wolfhard's feline misadventures, Kick-Ass Annie and her crew have lined up nothing less than a SMÖRGÅSBORD of the Ninth Art.
Check out what these artists are up to, and get ready to fill yer boots!
Cat Rackham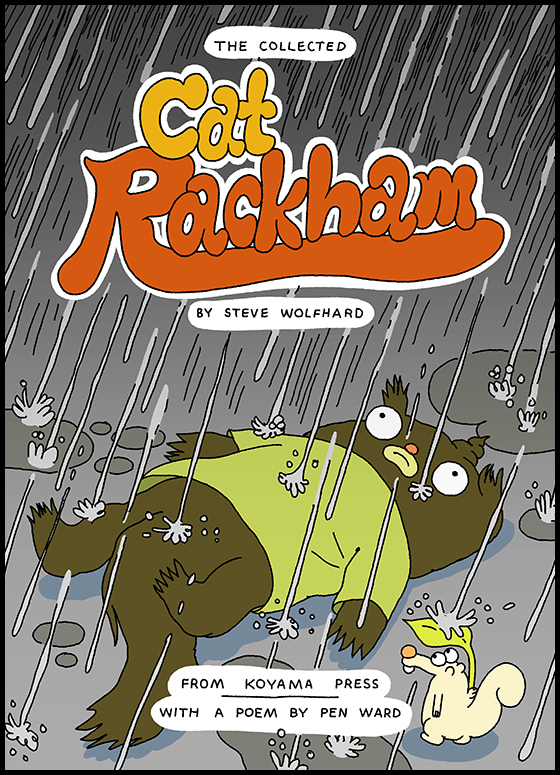 Cat Rackham's lows and very lows are collected in these hilarious tales of a deeply depressed cat.
The existential dread associated with getting out of bed terrifies Cat Rackham to his cat core. However, despite his efforts, he seems to consistently find himself claw-deep in trouble, often deeply strange trouble. All of his adventures are here, along with a poem by Adventure Time creator Pendleton Ward!
STEVE WOLFHARD lives and works in the small town of Midland, ON with his wife, two cats and the occasional bat. He draws comics like Cat Rackham and Turtie Needs Work and works as a storyboard artist on the Emmy Award-winning animated television series Adventure Time.
September 2016, $19.95, 7″ x 10″, 124 pages, colour, paper over board
Exits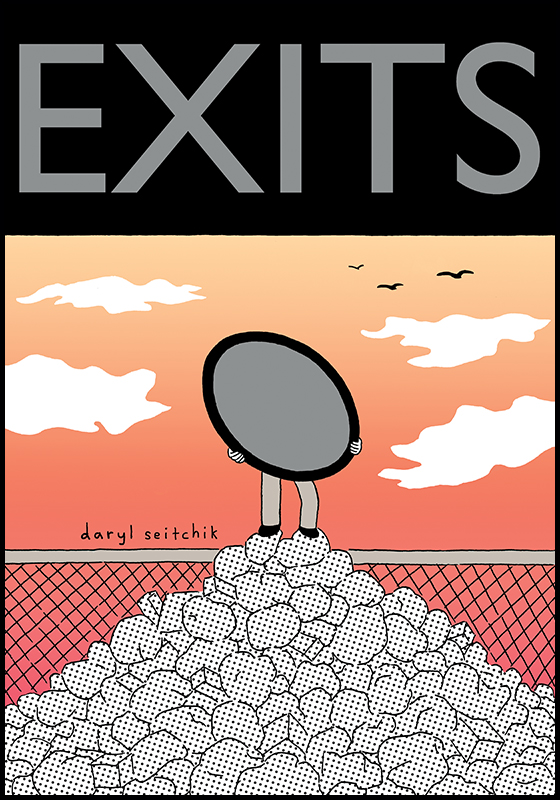 Mirrors and reflections surround Claire, but what she wants more than anything is to erase her own.
Claire Kim hates herself and the world she lives in. Working at a mirror store, she shows customers their reflections and daydreams about erasing her own. One night, on her way home, she gets her wish. Follow Claire as she wanders invisibly through the city and her own psyche.
DARYL SEITCHIK was born in 1989 and currently lives and works in Philadelphia, PA. She is best known for her semi-autobiographical comic series, Missy, which earned her a nomination for the Ignatz Award for Promising New Talent in 2014.
September 2016, $15.00, 6.5″ x 9″, 220 pages, black and white, trade paper
Hot or Not: 20th-Century Male Artists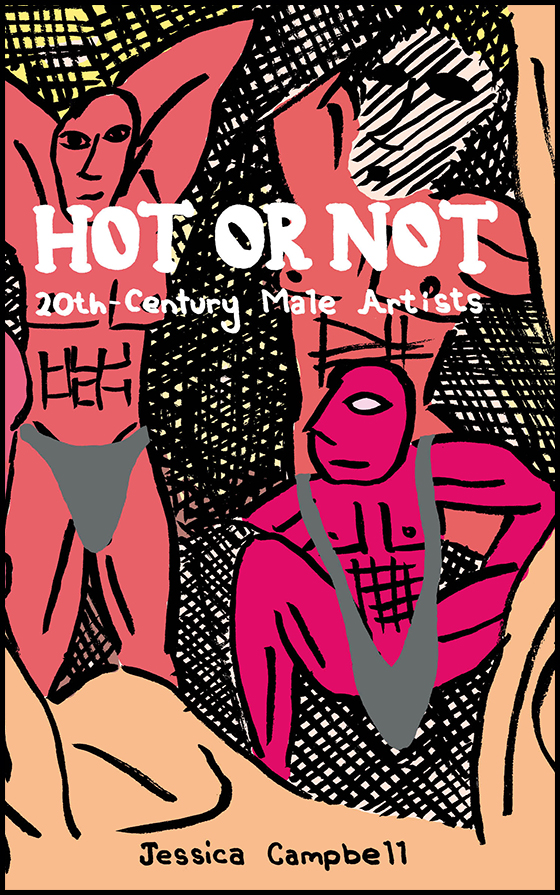 Modern males get the Tinder treatment as Artforum meets MAD Magazine. Picasso? More like Picasso-so.
The history of 20th-century art is filled with men, but one key component has always been missing: which of these men are boneable, and which are not. Campbell has created the definitive resource on the subject in this hilarious rundown of male artist hotness and notness.
JESSICA CAMPBELL is from Victoria, BC and is an enthusiast of jokes, painting and comics. She completed her MFA at the School of the Art Institute of Chicago, where she was the recipient of the Edward L. Ryerson Fellowship, and also a comics instructor. She has exhibited work in Canada, the United States, Australia, and Greece.
September 2016, $10.00, 5″ x 8″, 64 pages, black and white, trade paper
Wendy's Revenge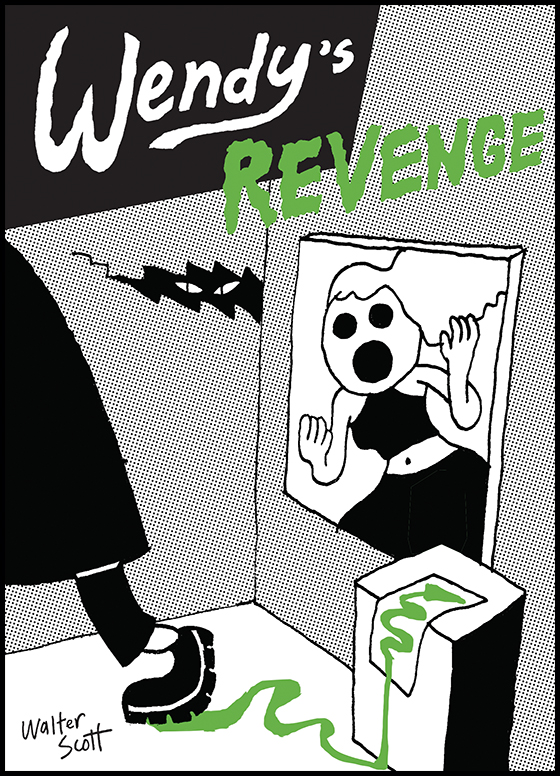 Wendy's back, and as flustered as ever, in this sequel to her hit art-world satire.
Wendy was at a crossroads, but the next chapter of her adventures sees her leave Montreal and head west to Vancouver, east to Toronto, further east to Tokyo, and finally west to LA. Filled with sardonic wit and ample realness, Wendy has her eyes set on the art world and she's out for revenge.
WALTER SCOTT is an artist from Montréal, QC. His work has been exhibited across Canada and Wendy has been serialized on Random House Canada's literary digital magazine Hazlitt. The eponymous first volume of Wendy was released in 2014 and was nominated for the Ignatz Award for Outstanding Graphic Novel.
November 2016, $18.00, 6.5″ x 9″, 256 pages, black and white, trade paper
Birthmark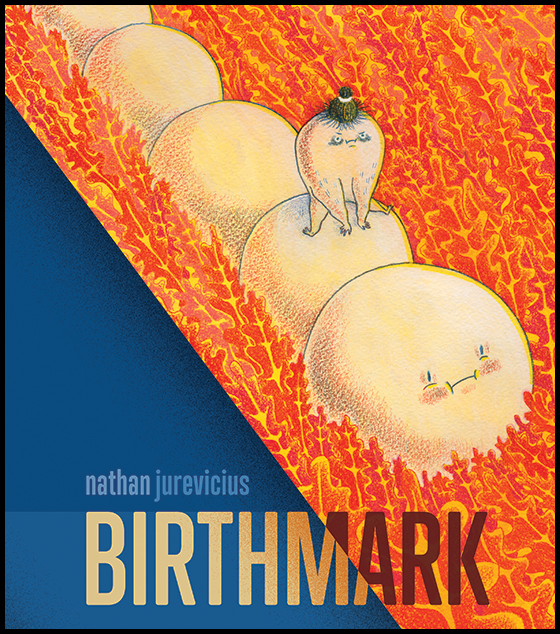 Beneath a bounty of beautiful colours, and colourful characters, lies an allegorical adventure story of singular vision.
An abandoned teen in a hostile city embarks upon a treacherous journey in search of riches to purchase his mother back from servitude. Through this layered work of fantasy, Jurevicius twists and transforms the picture book through searing colour and characters whose cute surfaces are rippled with waves of weird.
NATHAN JUREVICIUS is an Australian-Canadian illustrator who has worked in a variety of media including designer toys, video games and animation. He is best known for his acclaimed multi-platform project the psychedelic and heartfelt modern folktale Scarygirl. His last book was the wildly inventive picture book Junction. Nathan currently lives and works in Toronto, ON.
November 2016, $19.95, 8.5″ x 10″, 108 pages, colour, paper over board
Laurels of Xenon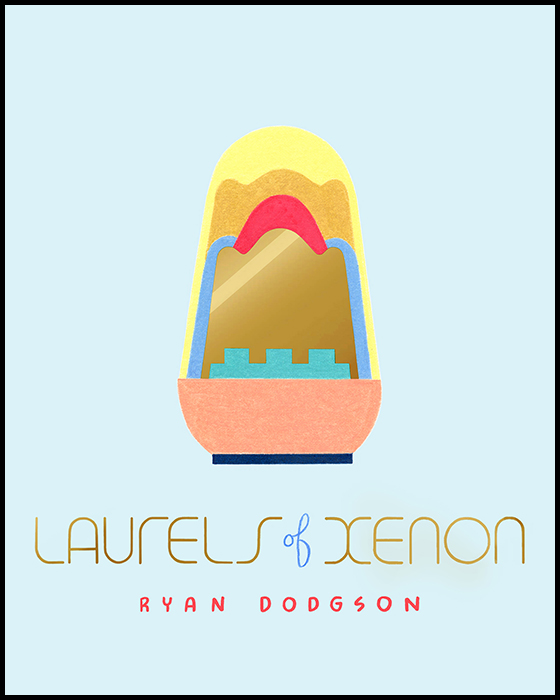 Enticing and intriguing, Ryan Dodgson's objects defy classification, but demand attention.
Collecting Dodgson's geometric pencil crayon drawings interwoven with metallic gold ink. These objects and structures have grown out of an intuitive process of experimentation and free association doodling. The results are a sensory pool of images that are to be experienced like music—variations on a theme.
RYAN DODGSON is a multi-disciplinary artist and award-winning illustrator currently based in Toronto, ON. His work has been known to take the form of drawings, prints, books, sculpture, and performance.
November 2016, $19.95, 6″ x 7.5″, 68 pages, colour, trade paper
Kids' Comics: Burt's Way Home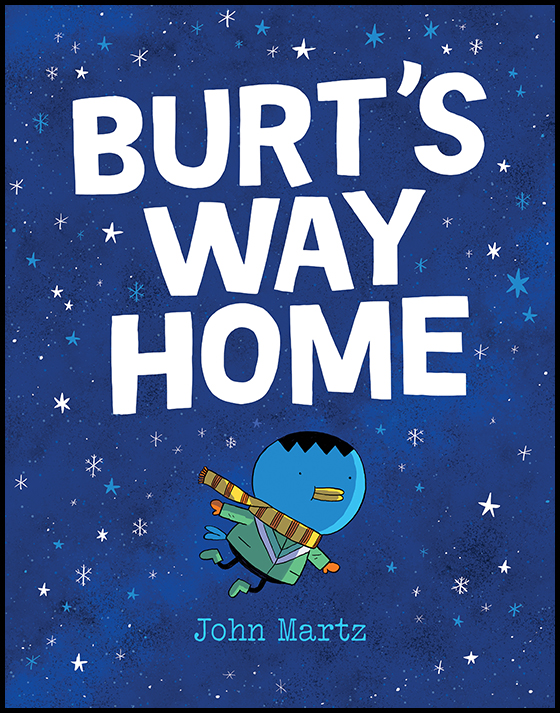 Burt's a bluebird and self-proclaimed intergalactic, trans-dimensional time traveler trying to get home, but maybe he's closer than he thinks.
Burt's an orphan, but no regular orphan; he's an orphan of time and space after a cosmic accident left him stranded on earth, or so he says. Lydia is an older rodent who has adopted Burt. Together they tell a tale of home and belonging from two different perspectives.
JOHN MARTZ is a cartoonist and illustrator in Toronto, ON. His book, A Cat Named Tim and Other Stories, was shortlisted for The Governor General's Literary Awards and was nominated for the Eisner Award for Best Publication for Early Readers (up to age 7).
September 2016, $17.95, 5.5″ x 7″, 48 pages, two-colour, paper over board