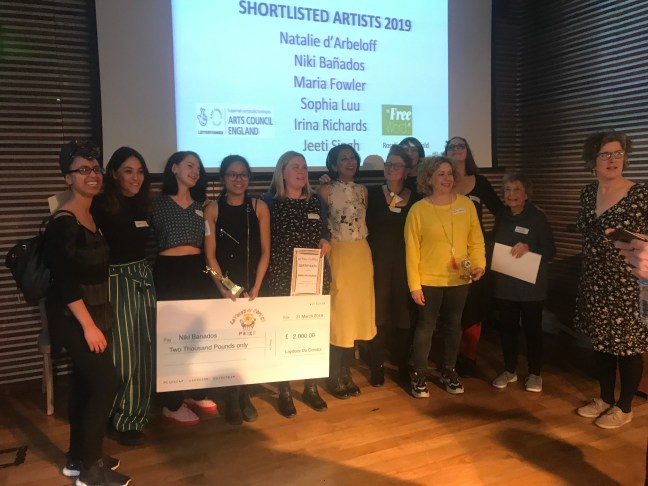 The longlist for this year's LDC Awards (formerly known under the Laydeez do Comics banner) has been announced. The names of the selected artists for this women-only prize for graphic-novels-in-progress, and the press release for the longlist, run below alongside images from last year's LDC festival.
Lists like this are always exciting not simply to see known artists getting due recognition but also for the new names they throw up. It's a reflection of the rude health of indie comics in the UK that even for us here at BF, where small press and emerging talent is a major focus, there are names on the longlist unfamiliar to us.
For more on the work of LDComics visit their site here.
LDC Awards Graphic Novel Competition Longlist 2020
The long list for the LDC Award from the UK's largest women-led comic forum LDComics has been revealed. Celebrating the best in comic art and writing, the award is unique in that it's women-only. The list of 17 graphic novel works in progress have been selected out of 60 high quality and inspirational submitted works.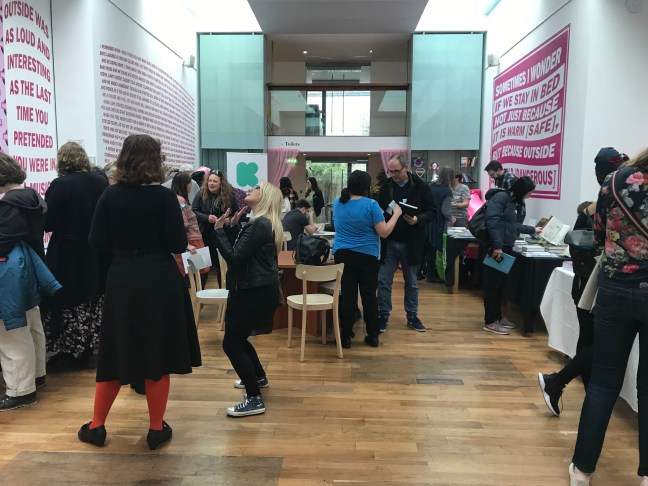 The award's aim is to celebrate the diverse voices of female-identifying graphic novelists in the UK, spotlighting narratives that give new perspectives on the real dramas of the everyday. This is portrayed in this year's longlist, with entries reflecting contemporary issues as wide ranging as overcoming loneliness, engaging communities, coming-of-age in war-torn nations, living with a disability or a chronic illness and learning about the taboo of sugar.
This year's list spans multiple topics in various forms, and portray experiences of artists living in the UK from across the globe: from Rima Aouf's exploration of her mother's identity as a Yugoslavian (Yugo), Lynne Hood's coming-of-age based on the experiences of her family in occupied Holland during WW2 (Hongertocht 1945), or Bruna Martini's exploration of the indoctrination of young women in Facist Italy (A Time of War). The entries don't shy away exploring the experiences of mental health in intimate insights that LDComics love, such as in newcomer Lu Powell's memoir about depersonalisation disorder (Impersonal), Alexandra Pullen's journey of overcoming anorexia (The Night Butterfly) or Indigo Wilde's gorgeously rendered tale of her process of recovery from trauma (Live Together).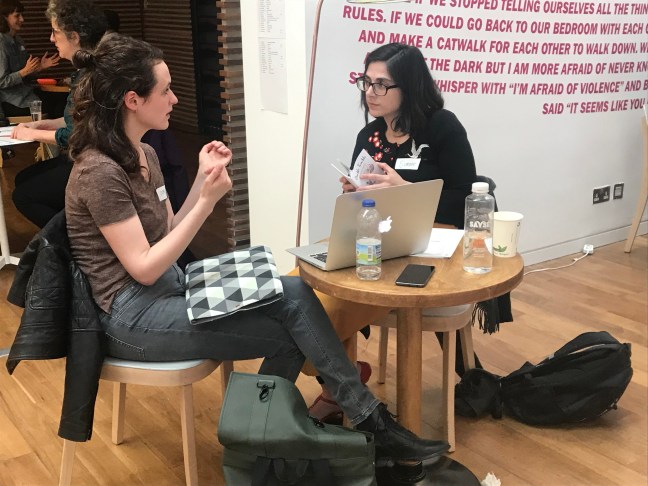 On the judging panel were award winning graphic novelist and comic Laureate Hannah Berry, comedian, writer & actress Helen Lederer, New Art Exchange, Nottingham's special projects curator Ritika Biswas and Lecturer in Comics Studies Dr Golnar Nabizadeh.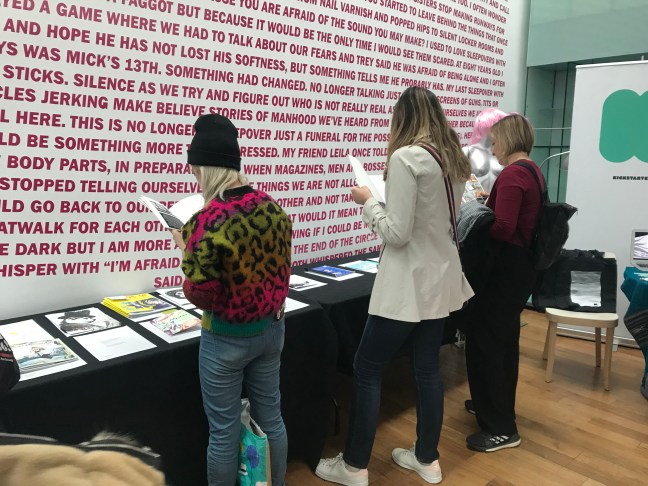 The shortlist will be announced in mid-February and the overall prize winner will be announced at the LDComics festival on Sunday 29 March, 5.30-7.30pm at the Free Word Centre, London. Details of the day will be posted in due course.
2020 LDC LONGLIST
Rima Sabina Aouf Yugo
Gretchen De Soriano Untitled
Denise Dorrance Polar Vortex
Aislinn Evans Bad Blood Moon
Marta Gèpe Mind The Gap (A London Tale)
Nancy Henderson Looking Through Varifocals
Lynne Hood Hongertocht 1945
Christine Humphreys You Are My Daughter
Sophie Kamlish Out on a Limb
Kayla Lui Grapefruit
Bruna Martini A Time of War
Nicole Mollett Luton
Lu Powell impersonal
Alexandra Pullen The Night Butterfly
Kate Rolison Abnormal Feeling of Wellbeing
Zoe Savory Do It Again
Indigo Wilde Live Together
Judges' Mention
Jennifer Gloster Ariadne Rails the Rails
You can see samples of the artists' work here.