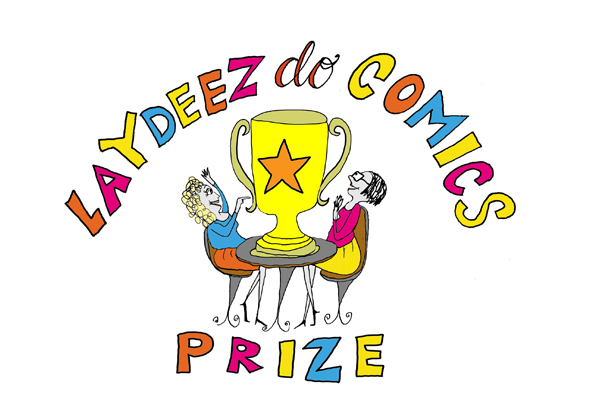 The shortlist for this year's LDC Awards (formerly known under the Laydeez do Comics banner) has been announced. The names of the selected artists for this women-only prize for graphic-novels-in-progress, and the press release for the shortlist, run below alongside a film from last year's festival by Charlotte Bailey about the LDC Festival Review Sessions.
Huge congratulations to the shortlisted artists!
2020 LDC SHORLIST
Rima Sabina Aouf Yugo
Denise Dorrance Polar Vortex
Aislinn Evans Bad Blood Moon
Nancy Henderson Looking Through Varifocals
Christine Humphreys You Are My Daughter
Lu Powell impersonal
The winner will be announced at the award ceremony during our festival on Sunday 29 March, at The Free Word Centre, London.
Everyone's a winner in our competition as all entries will be exhibited at the festival too, so we hope you will save the date to join us.
LDC FESTIVAL DAY 1
LDC REVIEW SESSIONS – open to everyone
SATURDAY 28 MARCH, THE CARTOON MUSEUM, LONDON
This is the private day of the festival for everyone booked onto review sessions.
Our 2020 reviewers are: Rachael Ball, Hannah Berry, Emma Burleigh, Wallis Eates, Emily Haworth Booth, Kripa Joshi, Simone Lia, Sarah Lippett, Janette Parris, Lucy Sullivan and Una.
Lunch and refreshments throughout the day will be provided (vegetarian and vegan only)
Tickets for the review sessions are now on sale at a first come first served basis. Why not book more than one session.
Click here to book a review session
For more on LDComics visit their site here.