This week marks Mental Health Awareness Week with the hashtag for this awareness-raising event already trending here on Twitter over the course of the day. With the arrival and rise of graphic medicine as one of the great crossover genres of the form over the last few years, comics as a medium has built up a powerful library of work on the subject encompassing many varied approaches to the issues involved.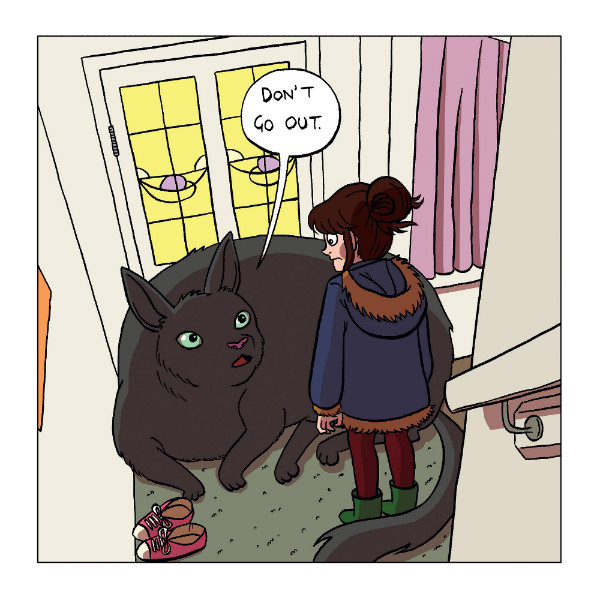 We've tagged all relevant Broken Frontier reviews and interviews on this incarnation of the site in one place here and we'll be tweeting out individual relevant links over the course of the week. The list includes work like Ravi Thornton's stunning multi-artist graphic memoir HOAX Psychosis Blues (below left, art by Karrie Fransman) depicting her brother Rob's struggle with schizophrenia and Kim Clements's Broken Frontier Award-nominated comic Rabbit Thoughts (below right) dealing with anxiety. There's also Rachael Smith's warm and engaging account of living with mental health issues in Wired Up Wrong (above), Laura Knetzger's exploration of depression in Sea Urchin, David Biskup's look at PTSD in Seagram and so much more.
As Myriad graphic novelist Ian Williams said to me on the subject of the reasons behind the rise of 'graphic medicine' in this interview just a couple of weeks back "comics are complex and packed with information, yet easily absorbed, and can play around with time and internal and external worlds. I think it is this playfulness that lends itself to autobiography so well."
Do take some time to check out the list of spotlighted comics, then, because it's one that represents work that so ably uses the vast storytelling potential of sequential art to communicate and connect with its audience. These are graphic narratives that engage our empathy and bring us into the events depicted on their pages by both informing us and simultaneously reminding us that, however much it may seem like it, we are not alone in our experiences. And where mental health issues are concerned that's something we all need to hear sometimes…
Check out the full list of mental health -related comics covered at Broken Frontier here.