Work that utilises a cross media approach always intrigues us here at Broken Frontier. Chris Callahan's The Misplaced from Source Point Press combines photo collage, digital presentation, 3D modelling and painting to create highly atmospheric visuals. Chapter 2 goes on sale in print on December 18th and the series is also available via ComiXology. Today we have an exclusive preview courtesy of Source Point Press below!
Television designer and winner of the Aspen Comics Talent Hunt Chris Callahan has created a beautiful and spellbinding comic book debut about love, death, and the limitations of Paradise. After a fatal shipwreck, James finds himself dissatisfied with the tedious machinations of the afterlife. Even worse, his wife Anna is nowhere to be found. Will James leave eternal paradise to find her? THE MISPLACED follows James' journey through the afterlife in search of his wife's soul.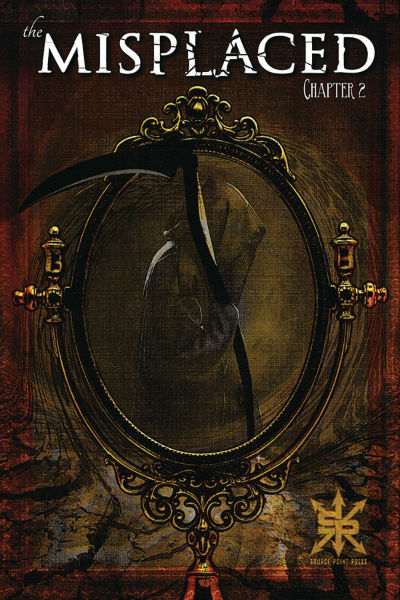 "THE MISPLACED originally started out as a collection of single art pieces," said debut writer and artist Chris Callahan. "After those got a little attention, my friends kept asking me what the story was about. Since they were all thematically linked, decided it was a natural progression to turn it into a book."
In THE MISPLACED, James discovers an even darker and more menacing secret that threatens not just their own souls but the very fabric of the universe. To create the comic, Callahan uses photo collage, digital painting, 3D models, and traditional painting. Twisted and haunting, Callahan's comic book debut raises ethical and spiritual issues that will resonate with readers, while introducing a major new creative talent.
"THE MISPLACED is one of the most thought-provoking, hauntingly beautiful, and unsettling books that we've seen here at Source Point Press," says Editor-In-Chief Travis McIntire.
In Chapter 2 "The journey to uncover the mystery of eternity continues. James finds himself trapped between worlds. Purgatory is not what it seems. Can one soul survive Death? Will James finally discover the secret of The Misplaced before they fulfill their devastating purpose?"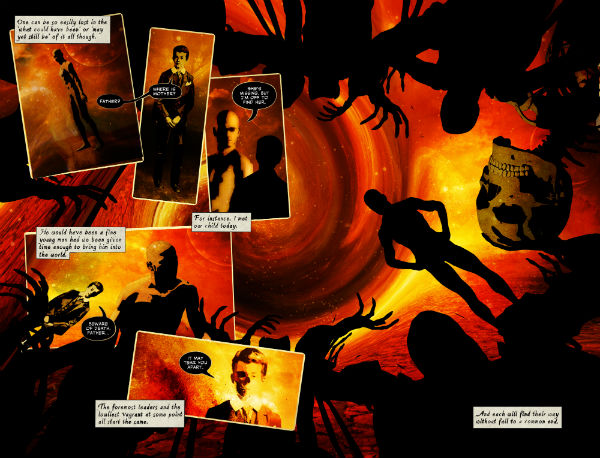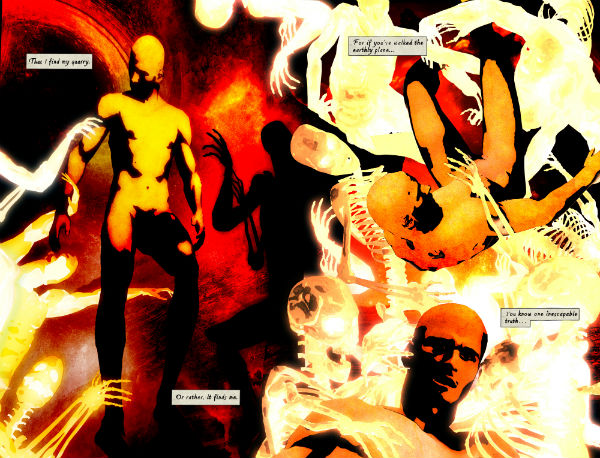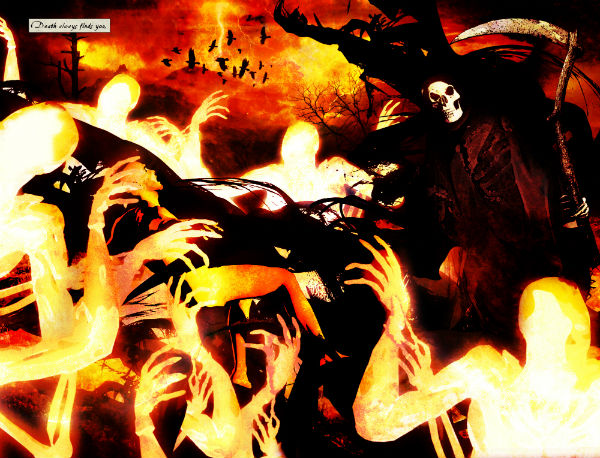 Check out Source Point Press's online store here.