Back in August 2014 at Broken Frontier I broke the news here that potential reprints from cult 1970s British girls comic Misty were on the cards; specifically collections from the serials 'Moonchild' by Pat Mills and John Armstrong, and 'The Four Faces of Eve' by Malcolm Shaw and Brian Delaney.
At the time I was reporting back from a talk at a day of Comica Festival events at the British Library. The panel in question, entitled 'Draw Misty for Me', had been intended as a three-way chat between British comics legend Pat Mills, academic Julia Round and Misty artist Shirley Bellwood. Sadly, Bellwood was unable to attend due to ill-health but Mills and Round provided some fascinating insights and commentary on this much sought after classic publication, with the highlight being Mills's revelation of tentative plans to bring some of this material back into print.
Rebellion have proven to be the publisher in question and the full press release of the announcement can be read below. For enthusiasts of an age when newsagents' shelves were bustling with weekly anthology comics covering every genre from humour, war, sci-fi, sport and beyond, this will be exciting news indeed. Let's hope it's just the start of an ongoing library of Misty reprint volumes…
A classic horror comic from the 1970s that was aimed at young girls is to see the light of day once again thanks to 2000 AD publisher Rebellion.
Rebellion, with the cooperation of rights-holders Egmont, is to reprint Misty content from creators who are also well known for their 2000 AD work, beginning with 2000 AD's first editor, Pat Mills.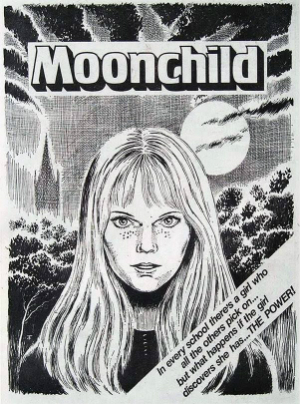 The first volume of Misty material, featuring "Moonchild" by Pat Mills and John Armstrong and "The Four Faces of Eve" by Malcolm Shaw and Brian Delaney, will be published in September 2016.
First published in February 1978 and intended as '2000 AD for girls', Misty was a weekly anthology horror comic that featured such as "The Sentinels" which saw the years 1978 and 1940 linked via two empty tower blocks, and "Moonchild" about a girl with telekinetic powers.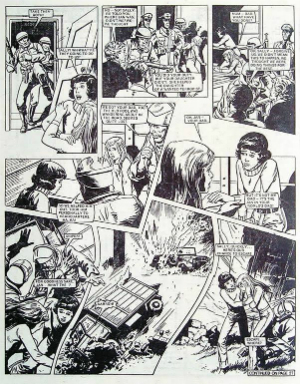 Over 101 issues between 4th February 1978 and 12th January 1980, Misty's darker tone, strong visuals, and more sophisticated stories with an emphasis on the supernatural and horror went down a storm with its readers. Fans of Misty have been campaigning for a number of years for the classic strips to be reprinted.
Pat Mills said: "I designed Misty to be a female 2000 AD with the emphasis on magic and horror, rather than science fiction; it was very successful and is fondly remembered today.  The stories chosen for the graphic novel are regarded by Misty readers as the very best with stunning, powerful and scary art.  It's great to see them back in print and I hope they will form the vanguard of a girls' comic revival that is long, long overdue."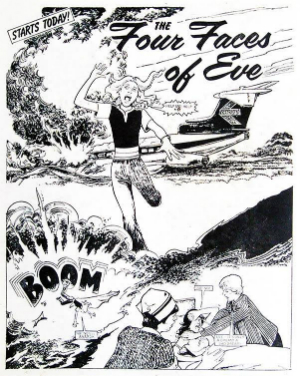 Ben Smith, head of books and comic books, said: "When Pat Mills tells you there are great comics hidden in an archive and someone should really publish them, a sensible publisher sits up and takes notice. Pat was talking about Misty and girls comics in general to graphic novels editor Keith Richardson and myself on a plane to San Diego Comic Con and was so enthusiastic about the material we had to go looking for it. Heralding from an era when comics for girls outsold comics for boys, Misty was shortly-lived but burned terribly bright. It remains unlike anything else with its collection of shocking and varied subject matter. It's a great pleasure to be able to bring this spell-binding work back into the public eye and we look forward to surprising people all over again."