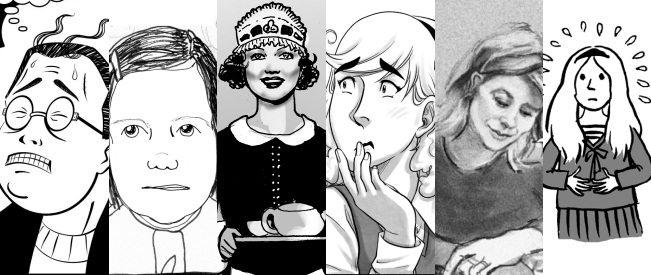 It will come as absolutely no surprise to any regular visitor to Broken Frontier when I say that discovering, nurturing and championing new talent is at the heart of what I do here on the site. So it was an honour indeed a few years ago to be asked by publisher Myriad Editions to be a part of the judging panel for their 2014 First Graphic Novel Competition alongside the esteemed likes of Myriad's own Creative Director Corinne Pearlman, novelist Meg Rosoff (How I Live Now) and graphic novelists Woodrow Phoenix (Rumble Strip) and Nicola Streeten (Billy, Me & You).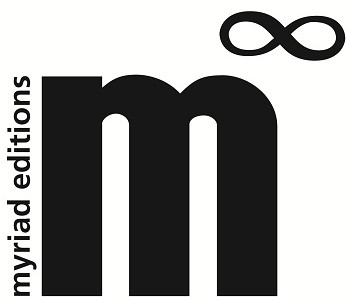 The competition has a simple and elegant aim: to offer an opportunity for unpublished graphic novelists to submit 15-30 pages of a GN-in-progress with the winner gaining the chance to work with Myriad with a view to eventual publication.
In 2012 the winner was acclaimed artist Gareth Brookes with the darkly witty The Black Project, a book of which I said of here at Broken Frontier, "Clandestine first love with a papier mache twist is the order of the day in this remarkable debut graphic novel."
In 2014 it was Jade Sarson who took the eventual prize in an incredibly strong final six for her breathtakingly confident debut For the Love of God, Marie! which I noted here at BF is "a sex comedy unlike any you've experienced before, Sarson's free-flowing visuals in For the Love of God, Marie! also demonstrate her incredibly confident understanding of the storytelling potential of the form. Myriad's exemplary run of showcasing exciting new graphic novelists continues apace."
Other shortlisted entrants have also been picked up for publication by Myriad including Hannah Eaton (Naming Monsters), Ian Williams (The Bad Doctor), Henny Beaumont (Hole in the Heart: Bringing Up Beth) and Paula Knight (The Facts of Life – forthcoming). In addition Jessica Martin's entry Elsie Harris Picture Palace was published by MIWK Publishing and Robert Wells' Back, Sack & Crack (& Brain) will be published next year by Little Brown. The competition has also helped increase the profiles of a number of other participating artists. If you've become a fan of the powerful autobiographical comics of Wallis Eates through my coverage here at BF, for example, then you should know it was the FGNC that introduced me to her singular approach to the form.
The second Myriad First Graphic Novel Competition judges – Woodrow Phoenix, Corinne Pearlman, Nicola Streeten, Meg Rosoff and Andy Oliver – at the British Library to announce the result in 2014
At the Lakes International Comic Art Festival this past weekend Myriad held an evening reception to both celebrate the FGNC and its former winners and finalists, and to launch a bid for sponsorship for the competition and publication of the winning entry. Those interested in knowing more about potential sponsorship and what it can offer sponsors can find out more from Myriad Creative Director Corinne Pearlman who can be contacted here.
So why am I using Broken Frontier today to make such a lengthy plea to boost the First Graphic Novel Competition? Quite simply, because I believe it is one of the most vitally important institutions on the UK comics calendar and one that offers a quite unique opportunity to both exciting new voices and unrecognised established creators to have their talent taken to the wider audiences they deserve.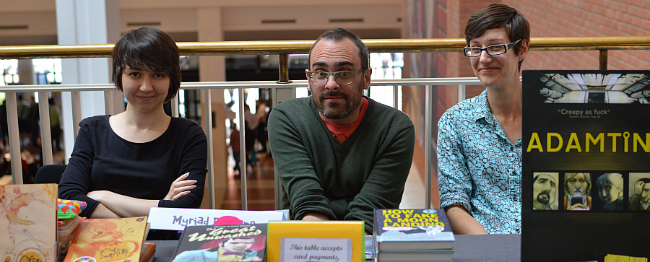 Former winners Jade Sarson and Gareth Brookes with 2012 judge Hannah Berry at Comiket in 2014
From my experience as a part of the 2014 FGNC judging panel I am keenly aware that when it comes to graphic novels Myriad are one of the most astute operations around. Like every forward-thinking shop that pushes self-published comics by those beginning their creative journeys and every comics culture website that puts at least as much emphasis on tomorrow's top talents as it does the IPs of corporate comics, Myriad understand that the need to keep cultivating the talents of new practitioners is critical if the medium is to continue to grow and flourish.
During my time as a competition judge I witnessed firsthand that sense of excitement at every new discovery as we sifted through the entries, that commitment to pushing excellent work to the next level, and that desire to develop and further the opportunities for new artistic voices. It's a passion that is very much in evidence in every page of those critically acclaimed books that have emerged from the last two competitions.
In the following reflections and soundbites past winners, finalists and judges add their thoughts on the importance of the Myriad First Graphic Novel Competition. From the witty to the practical, through to the passionate and the profound you can read about the difference it has made to so many creators' careers below…
Winning meant that I had to start taking myself seriously, and that my book had to get finished, not at some far off hypothetical time in the future but soon. It stopped being an ambition and became a set of concrete tasks at the end of which was a book on the shelves in the shop. The value of what I learnt along the way cannot be overstated.
Such is the congenial atmosphere of the competition that almost everyone involved, be they judges, winners or shortlisted creators have remained in contact, sharing advice and experiences and supporting one another in getting their work out into the world. – Gareth Brookes, 2012 winner for The Black Project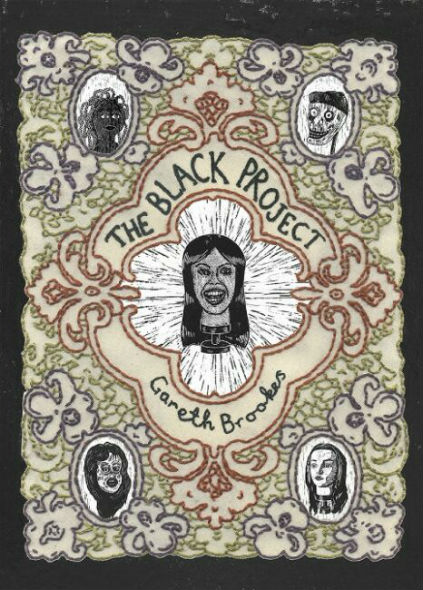 Well I've been saying I'm great for ages… now people actually believe me! – Jade Sarson, 2014 winner for For the Love of God, Marie!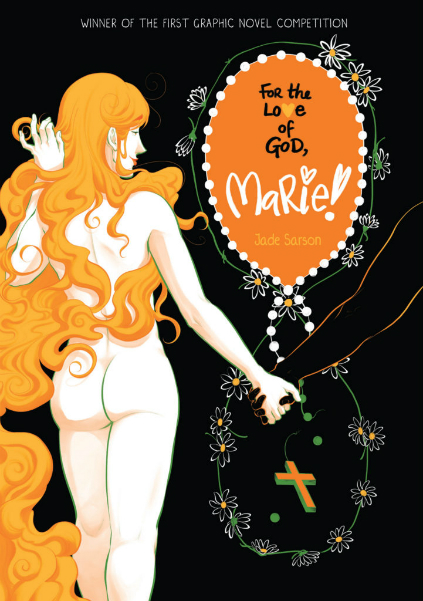 Entering the Myriad First Graphic Novel competition gave me the impetus to complete 30 pages and even if I hadn't been shortlisted I would have finished the book. A competition is in itself a fantastic creative kickstarter. And of course I still have immense pride in having been shortlisted! – Jessica Martin, 2014 Finalist (Elsie Harris Picture Palace)

Hearing about the last First Graphic Novel Competition gave me the motivation I needed to start work on a graphic novel I had been thinking and talking about doing for years.  Getting shortlisted and the positive reaction I got at the award ceremony gave me the confidence I needed to continue with it and eventually send the work-in-progress to various publishers.  Now I've nearly finished my graphic novel and it's due to be published by Little Brown in May 2017.  If it wasn't for the First Graphic Novel Competition, I doubt I would have even started work on it yet, so I'm very pleased that I entered. – Robert Wells, 2014 Finalist (Back, Sack & Crack (& Brain))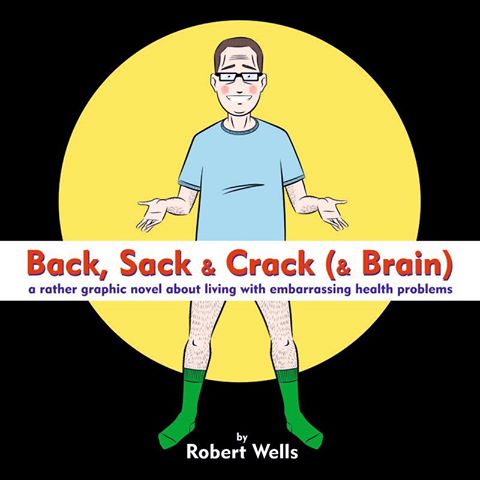 Making the shortlist for the competition in 2014 actually did change my life. Before that, I was working on my comics at home after a day's work in my 9-5, pretty much in a vacuum. I had ideas of what I would like to do with comics, but didn't know how to put them into action. After the competition, I was introduced to so many people and became aware of this whole entire scene that previously I knew nothing about. Since then, I have produced a number of zines and a self-published comic, ditched my 9-5 to work freelance on various comics projects in the community, and spent one year leading the London branch of the international organisation, Laydeez do Comics. What I'm really happy about, is that some of those ideas I had back in the vacuum days, are now underway… – Wallis Eates, 2014 Finalist (Mumoirs)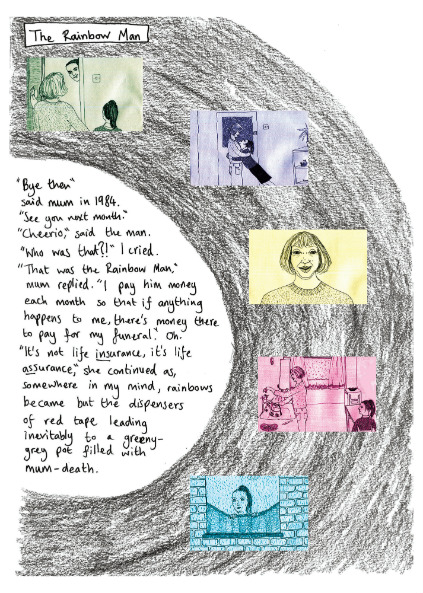 Being shortlisted gave me the boost to take my work seriously as a graphic novelist/comics artist, when I was very new to  it all. The subsequent exposure through Broken Frontier, the judges who supported my work, helped get the work published. – Henny Beaumont, 2014 Finalist (Hole in the Heart: Bringing Up Beth)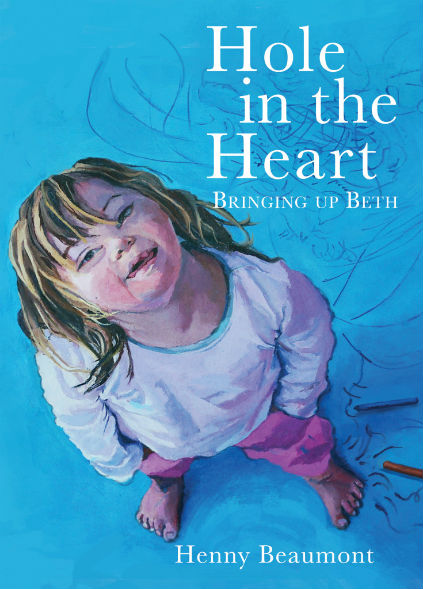 Entering the Myriad competition gave me the impetus to get stuck in to work on an idea that had been brewing for a long time, and being shortlisted gave me a huge boost of confidence, after which there was no looking back. – Paula Knight, 2012 Finalist (The Facts of Life)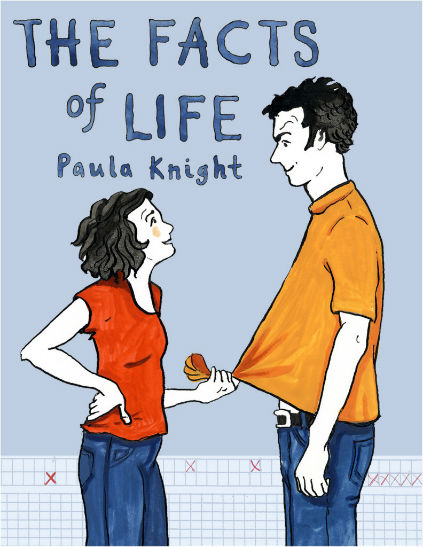 Entering the First Graphic Novel competition was the best move I ever made. I had been working on what became The Bad Doctor for some time but the competition entry forced me to pin down the story and work out the structure of the book. The encouragement and feedback I received from the judges was invaluable. – Ian Williams, 2012 Finalist (The Bad Doctor)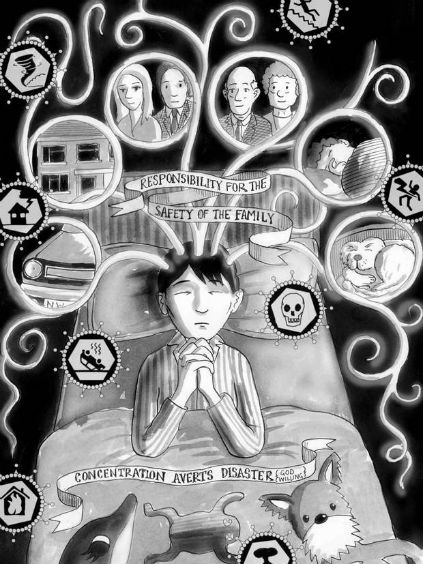 There is no better prize for an up-and-coming graphic novelist than working with Myriad Editions: their dedication, enthusiasm and integrity are boundless, and they are a solid inspiration to everyone within a fifty mile radius of their work. I bloody love Myriad. – Hannah Berry, 2012 Judge (Adamtine)
In spite of vast creative growth in recent times for this particular art form – comics, cartoon art, graphic novels, call it what you will – funding, sales, publicity, marketing and even editorial expertise around same within the current book industry lag far behind the surge. Professional publishing opportunities in the UK remain ridiculously few by comparison, lengthy yet wholly unnecessary doldrums an ever-present risk. Precious readers have to be sought and won, one by one. The unrealized potential here is so much greater, it almost beggars belief.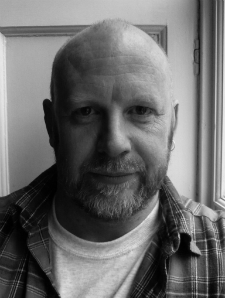 Against this tide, with modest resources but optimum will and wit, Myriad Editions initiated their First Graphic Novel Competition. It continues to present new and debut authors of longform graphic narratives with an invaluable platform – a rare chance not only for examination by, but even more crucially expert feedback from, a select panel of top-flight editors, authors and peers within their chosen storytelling medium. Whether or not they should win the top prize (publication by Myriad), many of the long- and short-listed works then go on to completion and publication. The level of care and encouragement offered is unsurpassed. If you care about comics at all, put your hands to the oars, help direct the tiller, and shout out loud and proud from the topmast sail by supporting the FGNC in any and every way that you can. What this art form desperately needs is much more public awareness, forward motion, greater rewards (booty!), fostering and curation sufficient to answer and ride the ever-cresting wave, so that we may all share in the treasures thereby uncovered and shared. All hands on deck! X marks the spot, me hearties. And if any other publishers want to go ahead and initiate their own, dare we say it, 'pyrate' version? Please, go ahead! Yaaaarrr!!' – ILYA, author, artist, editor, 2012 judge, 'jolly red one'. (Room for Love)
The Myriad FGNC is vital not just to support new talent but to encourage people to do something more with the unique language of comic strips than just putting one panel after another panel. It was Jade's range of expression that won her the competition and her book is a whirlwind of intense emotions, vivid characters, goofy situations and delirious storytelling that delivers on everything it promised. Let's see what happens next year! – Woodrow Phoenix, 2014 Judge (Rumble Strip, Nelson)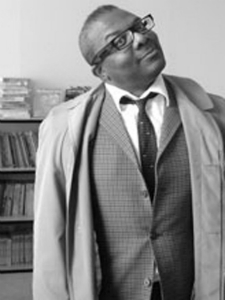 The prize offers an important opportunity for emerging artists. It has also been beneficial for the careers of all the shortlisted entrants to date. – Nicola Streeten, 2014 Judge (Billy, Me & You)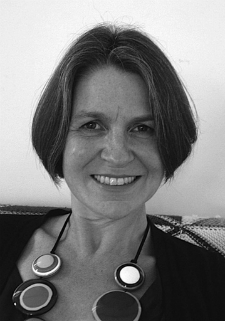 As someone who actively champions exciting new comics prospects through my work at Broken Frontier I cannot stress enough the importance of publishers like Myriad who are proactively looking to nurture previously unpublished creators. It hardly needs saying that the British small press scene is replete with comics practitioners deserving to be seen by a greater readership. It was a privilege indeed to be a part of a process that recognised and appreciated that wealth of talent! – Andy Oliver, 2014 Judge (Broken Frontier Editor-in-Chief, British Comic Awards Committee 2015)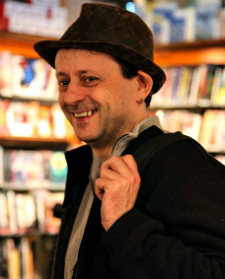 For more on the Myriad First Graphic Novel Competition visit the Myriad site here. Potential sponsors can contact Myriad Creative Director Corinne Pearlman here for information about what the competition can offer sponsors.