It's nearly Wednesday, and you know what that means: a fresh load of comics and graphic novels! With so many publications hitting your local comics store or digital storefront, the BF staff is here to lead you through the woods with our weekly staff picks. Satisfaction guaranteed!
Comic of the Week
Indoctrination #1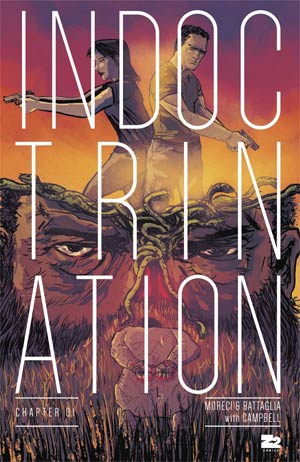 How do you kill an idea? This is the tag line being used to promote Indoctrination, the new Z2 Comics series by writer Michael Moreci (Roche Limit, ReincarNATE) and relative newcomer artist Matt Battaglia, and it speaks volumes about what readers can expect from this potentially epic story.
As FBI duo Trent Daniels and Georgia Torres investigate a string of bizarre murders, the trail leads them into the darkest corners of the criminal underworld and the War on Terror. Faiths are tested, lines of loyalty become blurred, and the old adage "the ends justifies the means" gets put to its truest test: how far are they willing to go to catch their man? More importantly, Moreci and Battaglia expose the central issues of fighting a war of ideologies – who defines what's good or bad, right or wrong?
Fans of slow-burning suspense TV shows like Homeland, True Detective, and Twin Peaks or films like The Silence of the Lambs will surely be impressed with this series. Moreci and Battaglia have created a solid foundation for this new story, and they've infused it with the modern reality of fighting a war against an idea.
Michael Moreci (W), Matt Battaglia (A) • Z2 Comics, $3.99
– Matthew Box
Hillbilly #1
Eric Powell (The Goon) returns to self-publishing with a disturbing new dark fantasy yarn set in the murky hills of Appalachia. Chronicling the adventures of Rondel, a wandering folk hero, as he encounters all manner of eldritch creatures, this new ongoing series marks the return of Powell's publishing endeavour, Albatross Funnybooks.
Sure to be as disturbing as it is gorgeously illustrated, Hillbilly's intriguing setting and mysterious protagonist would seem to bode well for Powell's return to self-publishing.
Eric Powell (W/A) • Albatross Funnybooks, $3.99
– Jason Wilkins
The Sweetness #1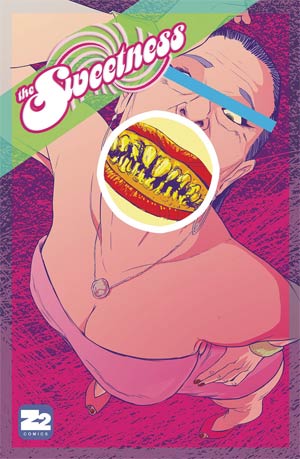 As any sci-fi fan will tell you, smuggling contraband substances through space can be a tricky business – especially when the cargo of your class-D shuttle is cryogenically suspended convicts headed to the penal colonies.
With two very inexperienced pilots at the helm, the recently paroled Danielle "Nelly" Hodgeson has a lot to loose should things go bad. She possess the know-how that could keep them from getting caught, but is it worth the risk to get involved? And considering how easy it would be to saddle her with the blame, does she even have a choice?
Z2 has been putting out some wildly original material recently, and this new series by the married duo of Miss Lasko-Gross (A Mess of Everything, Henni) and Kevin Colden (Fishtown, The Crow) is no exception. Make sure to grab this first issue and see for yourself.
Miss Lasko-Gross (W) Kevin Colden (A) • Z2 Comics, $3.99
– Tyler Chin-Tanner
Jade Street Protection Services #1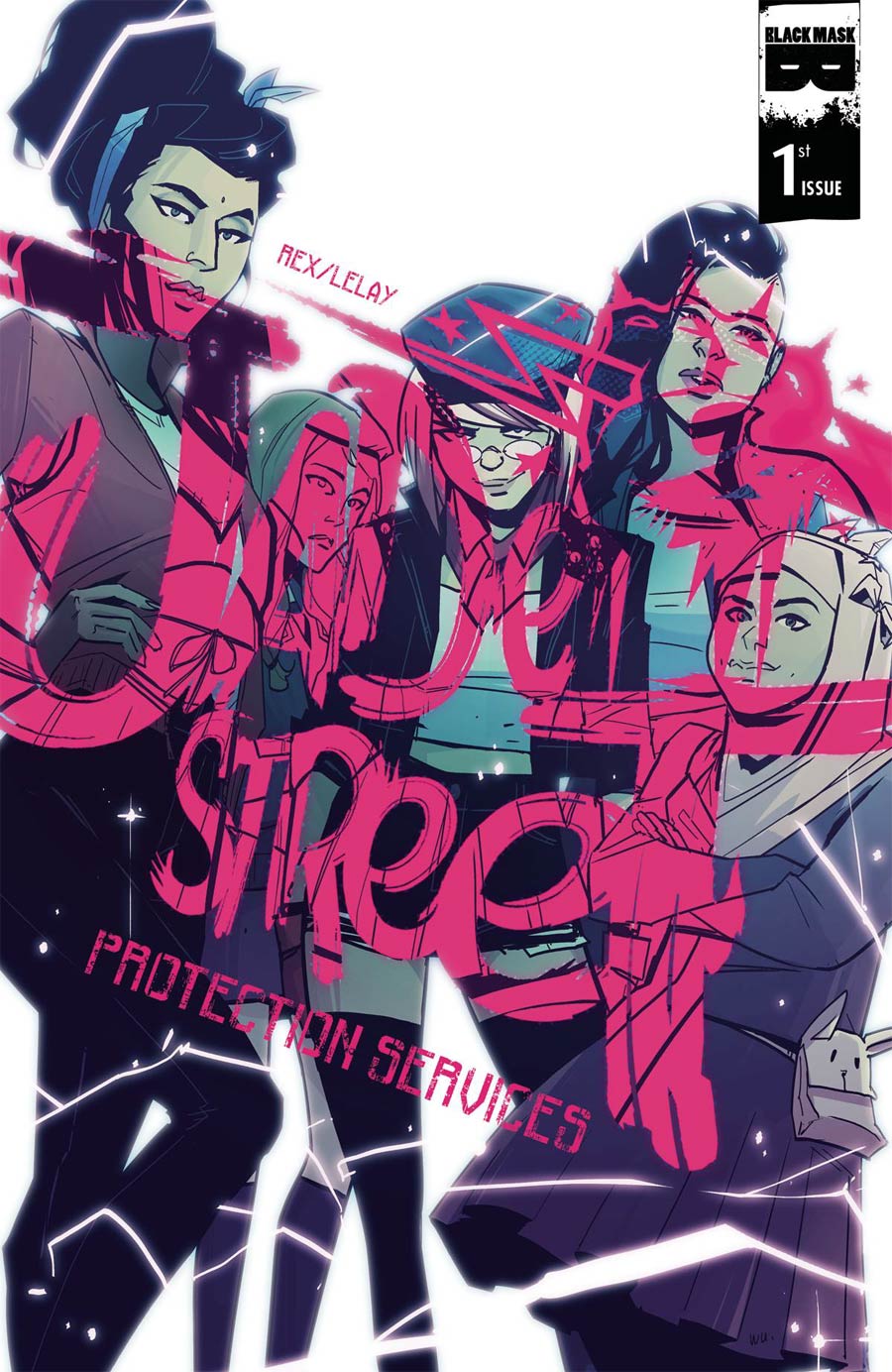 Black Mask Studios have made a real impression since mounting the kerb and ploughing full-throttle into the comics market with a barrage of edgy books like Young Terrorists, We Can Never Go Home and, more recently, 4 Kids Walk into a Bank. Now, they're channelling that subversive sensibility into their first all-ages title…
Schools for magic might be two-a-penny in genre fiction these days, but Jade Street Protection Services, created by writer Katy Rex (Strange Wit) and artist Fabian Lelay (Sea of Clouds), promises a punky new take. When five students at an elite private school for magical girls are thrown together in an unjust detention, they do a runner and find that the academy might have a more sinister agenda.
Behind an eye-popping graphic cover by Annie Wu, this series is billed as "a whipsmart adventure for delinquents young and old". And, so far, Black Mask have made good on their promises.
Katy Rex (W), Fabian Lelay (A), Mara Jayne Carpenter (C) • Black Mask Studios, $3.99
– Tom Murphy
Sounds of Your Name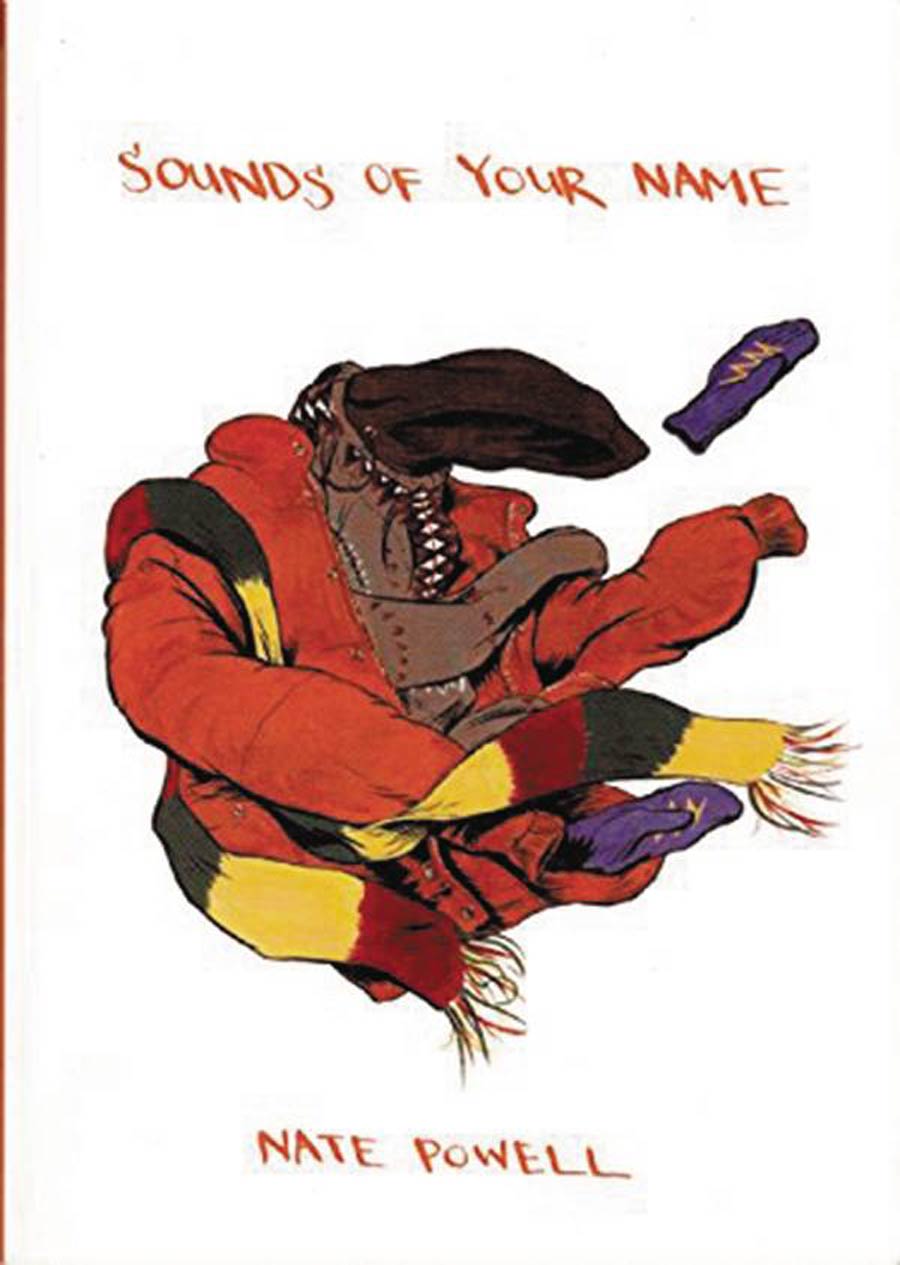 Nate Powell is perhaps best-known as the artist for Rep. John Lewis's autobiographical March trilogy, in which his emotive draftsmanship perfectly captures the struggles and triumphs of the early days of the civil rights movement.
By the time the first volume came out in 2013, though, Powell had already accumulated a body of work stretching back nearly two decades, and much of it long out of print. Microcosm Publishing gives this early work a long-overdue appreciation in this extensive tome.
Sounds of Your Name collects Powell's earliest self-published zines and comics, his first two graphic novels (Tiny Giants and It Disappears), and never-before-published work. The stories echo the energy of the artist's then-burgeoning punk rock career, while giving a glimpse of the heights his recent work has reached.
Nate Powell (W/A) • Microcosm Publishing, $18
– Paul Mirek
Image Giant-Sized Artists Proof: Injection #1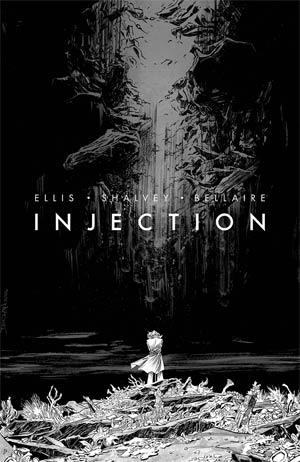 Following the trend of reproducing original artwork at actual size in oversized "artist edition" hardcovers, Image launches their own "Giant-Sized Artist's Proof Editions", beginning with the artwork from the first issue of Injection, Warren Ellis and Declan Shalvey's sci-fi thriller about a world that is literally poisoned, and the five scientists tasked with saving it.
The format allows you to pore over the work of the incredibly talented Shalvey, as his crisp linework and ink washes are presented at 11″ x 17″, the actual size at which he works. Also included in this edition is the full-size cover gallery.
Warren Ellis (A), Declan Shalvey (A) • Image Comics, $24.99
—Tyler Chin-Tanner