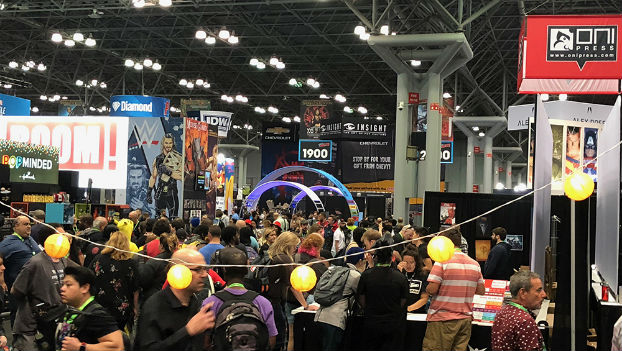 While NYCC is certainly one of the premier comic conventions held each year, it also comes at the end of a very long con season. I'd already exhibited at eight shows this year, and setting up for NYCC is not something one should take lightly. With that in mind, I skipped getting a booth and grabbed a one-day Thursday pass instead. This gave me just enough time to get in at the start, visit a number of creators and pick up their comics, and get out of there before feeling overwhelmed.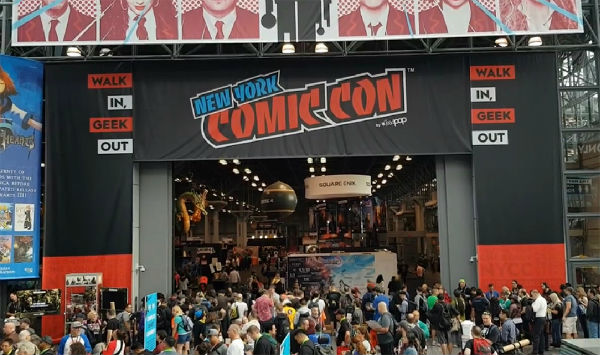 My first stop (and where I spent the majority of my time) was in Artist Alley. Immediately upon entering, I was greeted by the ComiXology booth. They were promoting their new "ComiXology Originals" titles. These are creator-owned titles that are exclusive to their digital platform and feature a number of recognizable creators such as C. Spike Trotman, Richard Starkings, Mags Vissagio & Tyler Crook.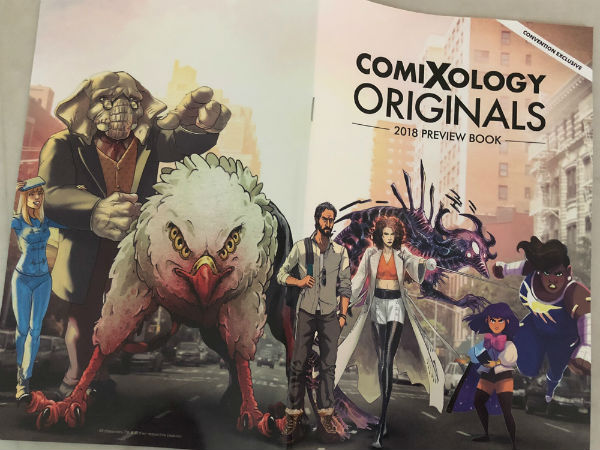 They were handing out a preview book containing snippets of 12 different titles. Some of these series, like Superfreaks and Savage Game, have already gone live with more to follow throughout the year, so feel free to check them out on comixology.com.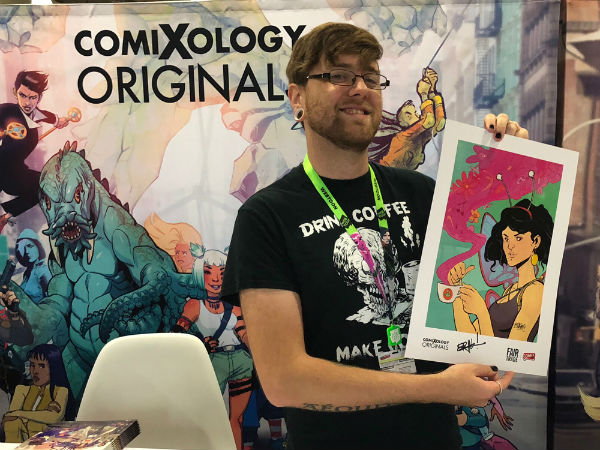 My next mission was to go after some exclusive covers. Keep in mind, I'm not a big-time collector of variant covers, but I find myself gravitating to these convention exclusives as a way to support creators I admire and pick up something that's not readily available anywhere else.
I started off with some Image titles including the new Murder Falcon #1 by Daniel Warren Johnson and a shiny "refractor" cover of Blackbird #1 by Jen Bartel. There wasn't a con exclusive for Jook Joint #1 but I was still able to get it signed by writer Tee Franklin.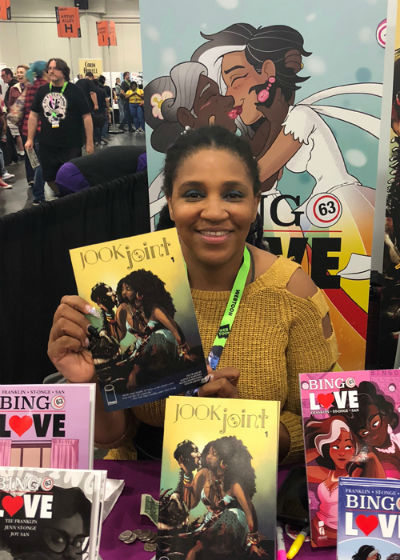 Relatively new publisher Comix Tribe had a con exclusive of Wailing Blade #1 (by Richard Douek and Joe Mulvey) with an amazing cover by Declan Shalvey. Come to think of it, I forgot to have Declan sign my copy while I was there since he was there at the show as well.
Moving on from full-size comics, it was time to track down some ashcans. Gavin Smith had a teaser of the first Dead Legends issue with black & white art (the color pages look amazing too by the way). Keep an eye out for this series he created with James Maddox sometime next year.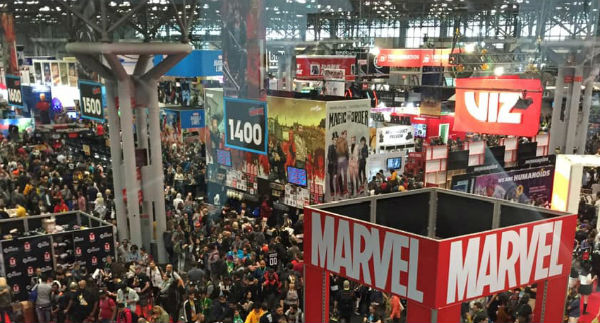 I was disappointed I didn't get a chance to see Adam Ferris since he didn't arrive until Friday. He's heading up a new anthology called The Good Fight and printed up some ashcans for it. I'll have to track one of those down later.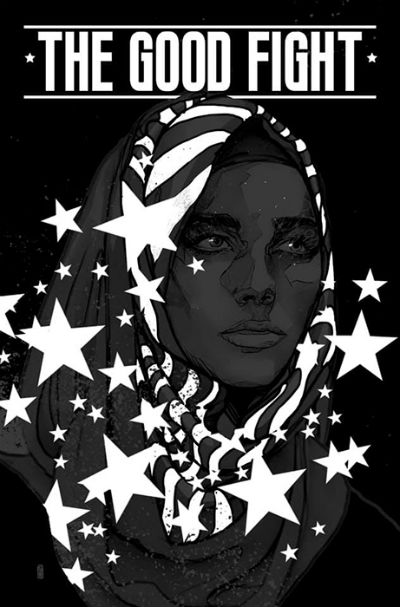 My publishing company, A Wave Blue World, had an ashcan of our own for the anthology All We Ever Wanted due out this December. As I mentioned, I didn't have a booth this year, but luckily the anthology editors Matt Miner and Eric Palicki had a table where we could display the ashcan. It contained grayscale versions of three stories; the first written by myself with artwork by Robbi Rodriguez, another by Paul Allor and Juan Romera, and the third by Eric Palicki and Eryk Donovan.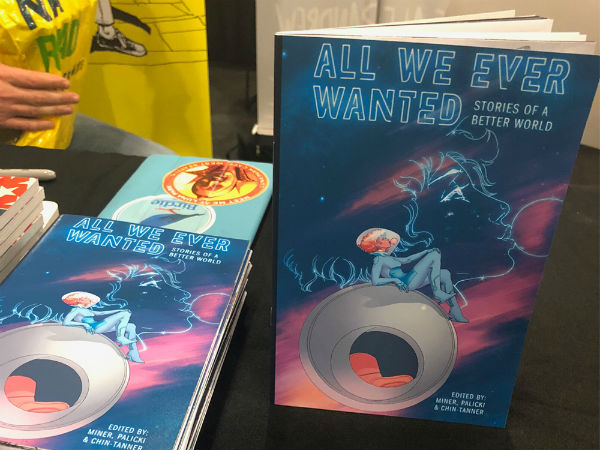 Time to move up to the main floor, which was pretty darn crowded for a Thursday. Didn't have any objective here, just wanted to see what it was like.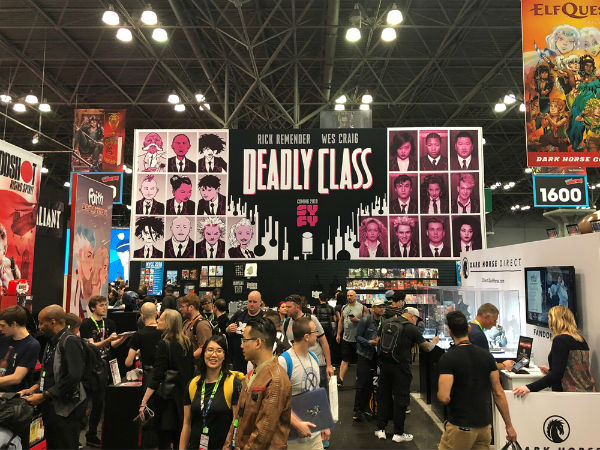 Image Comics was heavily promoting the new Deadly Class TV show with a large banner at both the convention entrance and on their booth.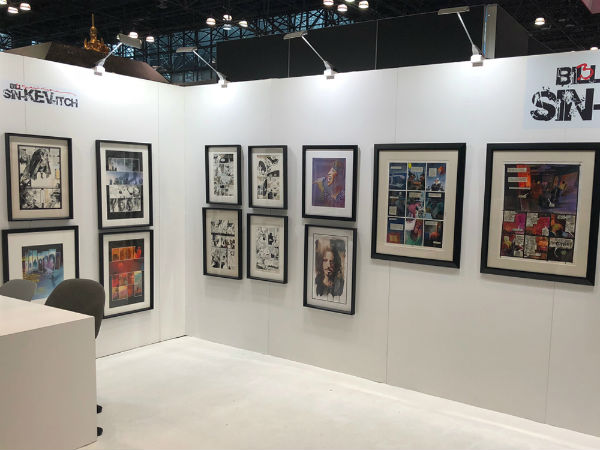 Bill Sienkiewicz and Alex Ross seemed to be competing for who had the classiest booths on the show floor. I'm not particularly concerned about whether comic work will ever be considered "fine art" or not, but it was nice to see the clean design of these booths and their willingness to use negative space.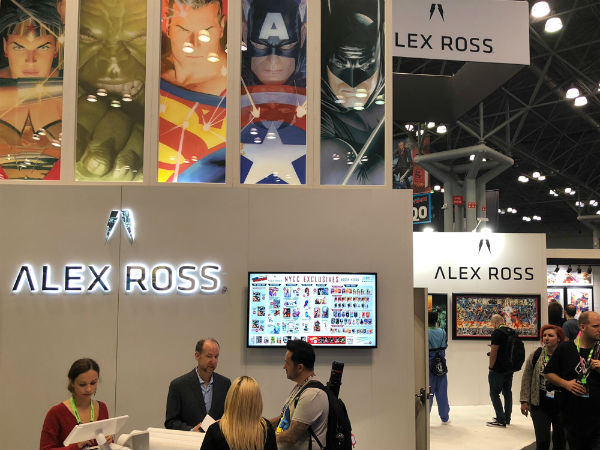 My last stop was reserved for my good friend, Jerry Ma, who runs Epic Proportions. He had an interesting guest with him this year; Andrew Yang who's running for president in 2020. Jerry drew a great looking campaign poster for him. I only had a little time to talk policy with Yang, but he was able to string together coherent sentences, which already puts him ahead of our current president. I wish him luck in the primaries.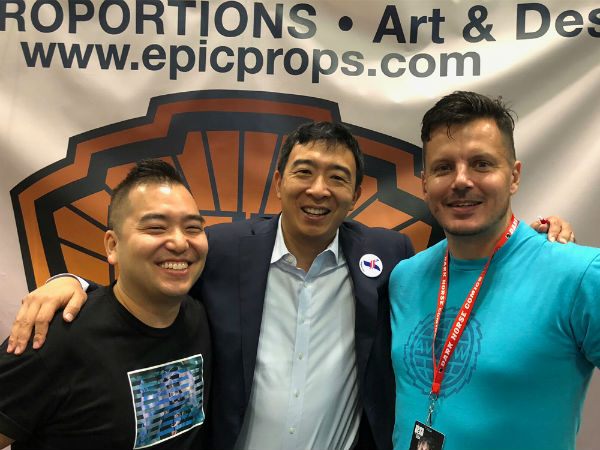 That's all for this year. I'll be back at NYCC for 2019, hopefully this time with a booth of my own.