We rarely run press releases without additional commentary here at Broken Frontier but sometimes the content really does speak for itself and anything supplementary is redundant. When it comes to the Steve Dillon Memorial Charity Sketchbook the only thing we're going to add to the following words from 2000 AD's Michael Molcher (the project's co-ordinator) is our recommendation that if you're at either of these events in October you make absolutely sure you pick this book up…
A year since famed Preacher artist Steve Dillon tragically passed away, friends and contemporaries have come together to create a unique charity sketchbook in his honour that will launch at New York Comic Con.
In a devastating loss for the comic book community, Dillon died unexpectedly on 22nd October last year. His long and varied career included acclaimed runs on Judge Dredd, Hellblazer, and Punisher, as well as the award-winning Preacher with Garth Ennis.
To pay tribute to his memory and raise money for his preferred charity, The Hero Initiative, 32 top artists have contributed pieces to a special charity sketchbook, which will launch at New York Comic Con and the MCM London convention.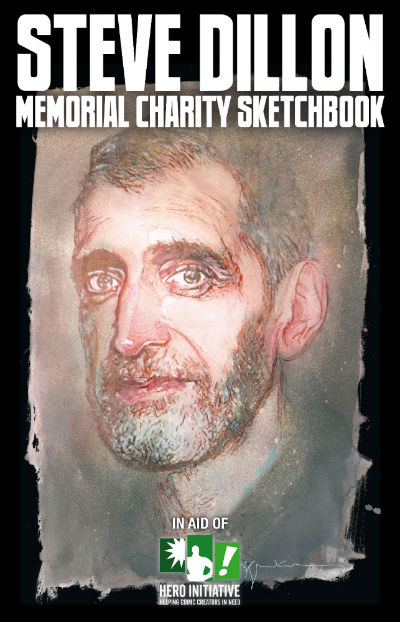 With a colour cover by Elektra: Assassin artist Bill Sienkiewicz and touching introduction by Dillon's friend and Preacher collaborator Garth Ennis, the 32-page sketchbook features brand new black and white art from artists such as Duncan Fegredo (Hellboy), Cliff Chiang (Papergirls), John Higgins (Watchmen), Declan Shalvey (Moon Knight), Goran Parlov (Starlight) Glenn Fabry (Preacher) and many more, plus colour pieces by Tula Lotay (Supreme) and Rafael Albuquerque (American Vampire).
Priced at $10/£10, one hundred per cent of the proceeds from the sale of this special sketchbook will go directly to The Hero Initiative, which supports comic book creators in need.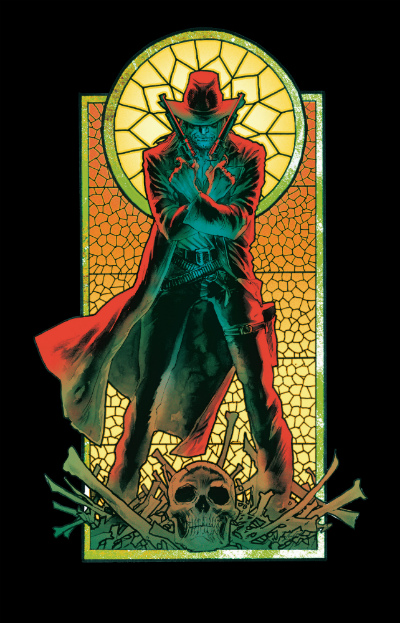 With each purchase of the sketchbook, fans will also receive special prints of John Constantine from Hellblazer by Sean Phillips (Criminal) and Jeff Lemire (Sweet Tooth) and one of Steve's co-creations Dogwelder by Russ Braun (The Boys).
Limited to 2,000 copies, the Steve Dillon Memorial Charity Sketchbook will only be available from the 2000 AD booths at New York Comic Con (#2244) and the MCM London convention in October. Remaining copies will then be available from 2000 AD's webshop at shop.2000ad.com
The full list of creators involved:
Duncan Fegredo
Cliff Chiang
Jill Thompson
Rafael Albuquerque
Chris Weston
Philip Bond
Kev Walker
John Higgins
Declan Shalvey
Goran Parlov
Glenn Fabry
Liam Sharp
John McCrea
PJ Holden, Jerry Paris
Al Davidson
Laurence Campbell
Steve Yeowell
Mike Collins
Kev Hopgood
Dom Reardon
Keith Burns
Giulia Brusco
Doug Braithwaite
Niko Henrichon
Richard Case
Will Simpson
Clint Langley
Dave Kendall
Tula Lotay
Sean Phillips
Jeff Lemire
Russ Braun
The sketchbook has been supported by kind copyright permissions from DC Comics, Marvel, Panini UK, 2000 AD, and Alan Moore.