With Earth Day not that far away London's Cartoon Museum has the climate crisis in mind with its new Norman Thelwell exhibition. Full details in the press release below.
Norman Thelwell Saves the Planet
26 April – 3 September 2023
It's 100 years since Thelwell was born and we're STILL *#!?ing up the planet!
Published in 1971, The Effluent Society by Norman Thelwell spoke about modern life and how the progress of humanity has led to us having an impact on the world. Many climate experts have struggled to impart the same love for our natural world that his work was able to. In his own words: 'I was a sort of an unofficial country cartoonist, doing funny drawings that involved birds, cattle, pigs and poultry. One day I did a pony drawing and it was like striking a sensitive nerve. The response was instantaneous.' Thelwell's love for the countryside was front and centre in The Effluent Society. His words and art read as a hilarious but heartfelt message to look after the spaces we love and the world we live in, and in many ways predicted the issues that we face in 2023 and beyond.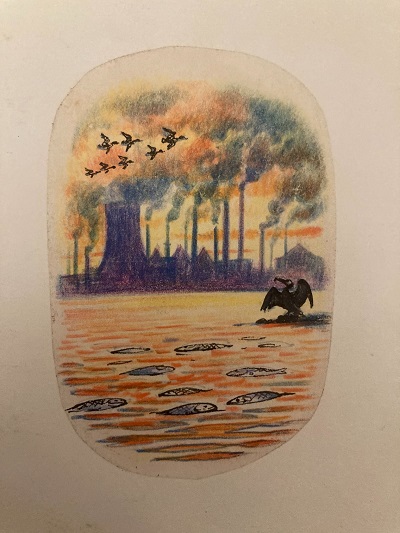 The Cartoon Museum is celebrating this important work in 2023 to coincide with the 100th anniversary of Thelwell's birth. Over 50 years since this book was written, The Cartoon Museum takes the torch that Thelwell was trying to pass on. There's a fine history of cartooning being used for public messaging whether that be for health of the body, mind or planet. That's because where some more scientific communication may be harder to decipher, cartoons are and always will be accessible and engaging. We've come together with a number of modern day cartoonists and environmentalists to create art and messages about what needs to be done to support climate recovery and carbon neutrality across Britain and the world. We will display their work alongside alongside a bounty of original Thelwell cartoons, plus some of his countryside watercolours and original art materials and references, to inspire the next generation of doodlers and "direct-actioners" to pick up their notebooks and make a change. Because we think Thelwell was right. And we believe he, and you, could save the world.
We've also used this opportunity to change how we do things here in The Cartoon Museum. So far, we have:
Elected a Green Guardian for the museum!

Been selected to participate in London Mayor Sadiq Khan's Business Climate Challenge!

Used a carbon tracker to see how much effect on the planet each of our exhibitions is making!

And we will be using as many recycled or re-used materials as possible to make this installation as carbon-neutral as we can!