Phil Hester likes to keep busy. Over the course of his career, he's worked for DC, Marvel, and Valiant, on some of their biggest properties, with some of the most talented creators in the field.
Phil Hester is contributing to the Broken Frontier Anthology, created to celebrate the magic of creator-owned comics. Check our Kickstarter campaign and please share it with your friends on social media using #BFanthology. You can find Phil on Twitter @philhester.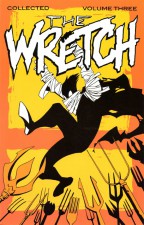 Although many fanboys only know Hester for his popular runs on series such as Green Arrow (with Kevin Smith, Judd Winick, and Brad Meltzer), Swamp Thing (with Mark Millar and Grant Morrison), and The Irredeemable Ant-Man (with Robert Kirkman), he's also published several critically-acclaimed creator-owned works over the years.
His Eisner-nominated The Wretch started the ball rolling over two decades ago and marked one of Hester's first collaborations with go-to inker Ande Parks. Over the course of his career his creator-owned resume includes some remarkable accomplishments: The Coffin and Deep Sleeper with Mike Huddleston, Firebreather with Andy Kuhn, and The Anchor with Brian Churilla.
Perhaps one of the most humble, underrated creators working in comics today, whether he's working for a major mainstream publisher or working for himself, Hester always strives to make high-quality, original funny books.
Next up on the docket: Broken Frontier's first original comics anthology with hand-picked collaborator and rising start artist Daniel Warren Johnson (Space Mullet). We spoke to Hester about his current projects, his story for BF, and the allure of short-form comics.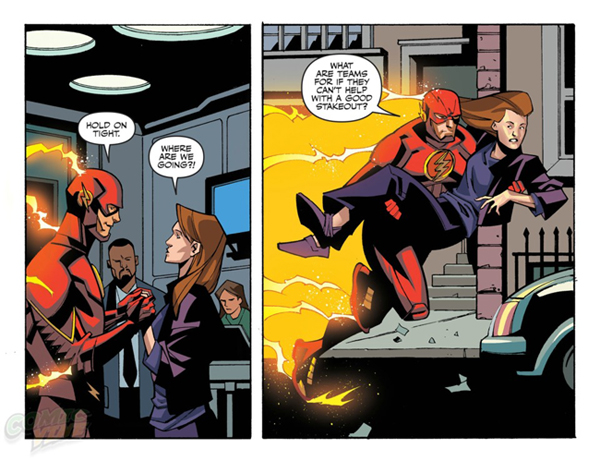 Phil, please bring us up to date with your current projects. What are you working on right now?
PHIL HESTER: I'm writing Mythic for Image Comics with co-creator John McCrea on art with Michael Spicer and Willie Schubert, all wrapped up in a neatly designed bow by Rian Hughes. I'm penciling Flash: Season Zero for DC and Thrilling Adventure Hour: Beyond Belief for Image.
As a creator who can both write and draw, which role do you prefer – writing, drawing, or both?
Writing. Not to be glib, but writing is less taxing, at least once the ball is rolling. That doesn't mean it's easier, just not as physically demanding. I'm old.
How does your ability to draw impact your writing for another artist?
I tend to apologize when I know I'm asking for a lot. I've been there. I know what it's like to deal with crowded panels, detailed backgrounds, and worst of all, boring scenes. They're like rests in music– a useful tool– but they can bring a story, and an artist's momentum, to a grinding halt.
I also think my experience gives me some insight into casting artists. I know art, so I have an inkling as to what kind of artists would be right for certain stories, and even how to coax the best out of them.
Thanks in large part to the rise of crowdfunding platforms, comics anthologies seem to be making a comeback, particularly in the small press. As a creator, what attracts you to these sorts of projects?
I love the short story format. I grew up reading and admiring EC reprints, so my brain is hardwired for these kinds of short bursts of condensed content. Also, when I broke in, there were plenty of anthologies around. They were great showcases for seeing new talent and old masters side by side. Let's do it again!
What can you tell us about your story for Broken Frontier's anthology?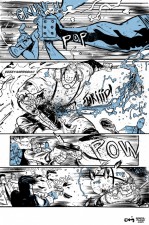 It's about some bad ass Vikings who follow their lust for conquest out past their known territory and into a weird new frontier. They have an encounter with a race that has made a similar transgression many generations ago also led by lust for conquest but who now bear a heavy burden they both treasure and fear.
You've handpicked a wonderful up-and-coming artist in Daniel Warren Johnson to illustrate your story. What can you tell us about his work and why should we all take notice of his talents?
Well, he'll be a superstar soon. He understands motion in a way very few western cartoonists do. He's somehow loose and spontaneous, while technically precise at the same time. Like Masamune Shirow and Paul Pope had a baby– a big, big baby. I just hope I can wring this story out of him before he's transfigured and ascends into comic book legend.