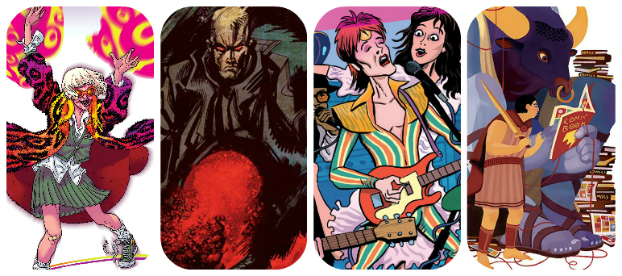 It's nearly Wednesday, and you know what that means: a fresh load of comics and graphic novels! With so many publications hitting your local comics store or digital storefront, the BF staff is here to lead you through the woods with our weekly staff picks. Satisfaction guaranteed!
Comic of the Week
Black Dog: Dreams of Paul Nash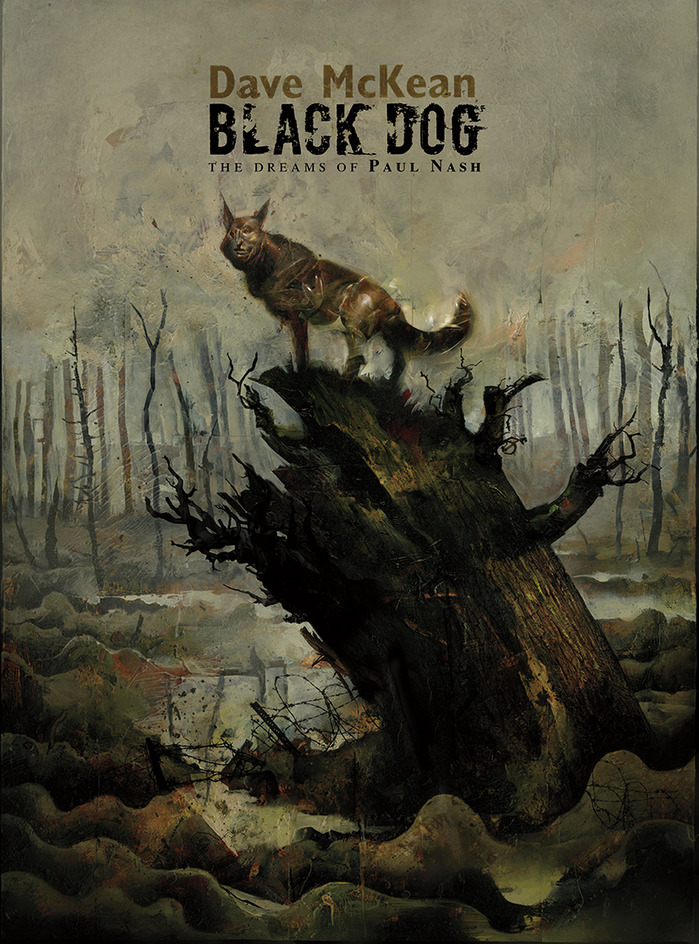 Renowned artist Dave McKean turns his considerable creative skills to the life of Surrealist World War I painter Paul Nash in this original graphic novel, part of a larger multimedia project commissioned by 14-18 NOW which also includes live music and theatre performances.
"I'd like to explore Paul Nash's role in the birth of modernism and surrealism, and how those movements were actually witnessed by Nash in the dream-/nightmare-like battlefields of the war," McKean said of the project. The result is a fever-dream exploration of Nash's wartime experiences, the injury that sent him back to London, and his startlingly original works of art that reflect a world maddened by violence and darkness.
Black Dog: The Dreams of Paul Nash is available as both a paperback and a signed-and-numbered hardcover edition limited to 400 copies.
Dave McKean (W/A/C) • Dark Horse Comics, $24.99 (TPB)/$79.99 (Ltd. Ed.)
– Paul Mirek
Thought Bubble Anthology Collection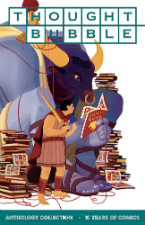 Thought Bubble, that most essential event on the UK comics calendar, reaches its tenth birthday this year and to celebrate the TB team have put together their first collection of the festival's annual anthology comics.
Over the years the Thought Bubble Anthology has hosted creators from across the comics spectrum – from mainstream to indie, through to kids comics and new talent, via the Thought Bubble Comic Art Competitions. This bumper edition features work from the likes of Becky Cloonan, Emily Carroll, Sarah McIntyre, Adam Cadwell, Babs Tarr, Kate Beaton, Farel Dalrymple, Carlos Ezquerra, Rick Remender, Tula Lotay, Broken Frontier 'Six Small Press Creators to Watch' artist Emily Rose Lambert and many, many more. All profits will go to the Barnardo's charity.
The perfect entry point to UK festival season as the Autumn onslaught begins!
Anthology – Various creators • Image Comics, $9.99
– Andy Oliver
Shipwreck #1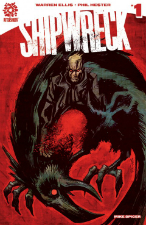 Writer Warren Ellis and artist Phil Hester both have comic CVs larger than a mainsail, and they've shanghaied one another's incredible talents for the new six-issue series Shipwreck which puts into port this week from Aftershock Comics.
Dr John Shipwright, the lone survivor of a mysterious shipwreck, must embark on a seemingly endless quest to unravel the confounding knot of his current set of circumstances and track down a saboteur who may or may not be responsible. Each of the six issues of the series will be structured as a self-contained story that revolves around a character that Shipwright encounters during his journey, with each person revealing more clues about his predicament. Will Shipwright find the salvation he seeks, or will he be dashed upon the rocks of Misfortune..?
Warren Ellis (W), Phil Hester (A), Mark Englert (C) • Aftershock Comics, $3.99
– Matthew Box
The Last One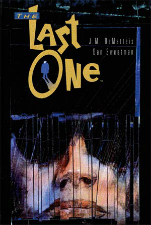 Whether it's new work or a collection of classic material, a J.M. DeMatteis-scripted comic should always be on every discerning comics aficionado's radar. This week sees a collection of the writer's early '90s Vertigo series from IDW who presented such a handsome collection of DeMatteis's masterpiece Brooklyn Dreams a few years back (reviewed by me here on the old Broken Frontier site).
The Last One follows the story of Myrwann, the last of a race of immortals, who has lived through the sprawling history of humankind and interacted directly and indirectly with them as both a man and woman. With atmospheric visuals from Dan Sweetman, this new compilation offers a welcome opportunity to revisit classic work from a top-notch creative team.
J.M. DeMatteis (W), Dan Sweetman (A) • IDW Publishing, $29.99
– Andy Oliver
Moonshine #1

This week, fan-favourite creative team Brian Azzarello and Eduardo Risso combine for their first creator-owned series for Image Comics, writing a new chapter in an ongoing collaboration that began with Vertigo's Jonny Double way back in 1998.
Set during the violent, boozy days of Prohibition, this supernatural crime thriller follows big-city mob enforcer Lou Pirio on a business trip to Appalachia, where he attempts to get local moonshiner Hiram Holt on track with his boss's bootlegging scheme. Lou quickly discovers that Holt is more than just another inbred redneck with a still and hides a dark family secret he'll do anything to protect.
Tapping into a period of U.S. history that resonates to this day, Moonshine is a violent, atmospheric journey into a corner of America that still feels strangely exotic for much of the outside world.
Brian Azzarello (W), Eduardo Risso (A) • Image Comics, $2.99 
– Jason Wilkins
Shade the Changing Girl #1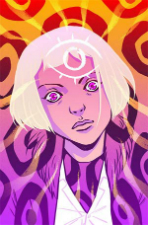 Although Peter Milligan's radical re-imagining of Steve Ditko's classic 1970s creation Shade the Changing Man debuted some years before Vertigo's creation, the series remains firmly linked with the imprint and remembered as one of its most important and influential books.
As part of Gerard Way's new Young Animal imprint at DC the Shade concept makes a return this Wednesday, courtesy of Cecil Castellucci and Marley Zarcone, with a change of central character but plenty of nods to Milligan's reconceptualisation of the character. This time around it's the young Meta inhabitant Lorna who steals Rac Shade's madness coat and escapes the tedium of her life by fleeing to Earth. There she finds herself inhabiting the body of a school bully, dealing with being a renegade from her own world and coping with the insanity that comes with Shade's legacy…
Cecil Castellucci (W), Marley Zarcone (A) • DC Comics, $3.99
– Andy Oliver
Angel City #1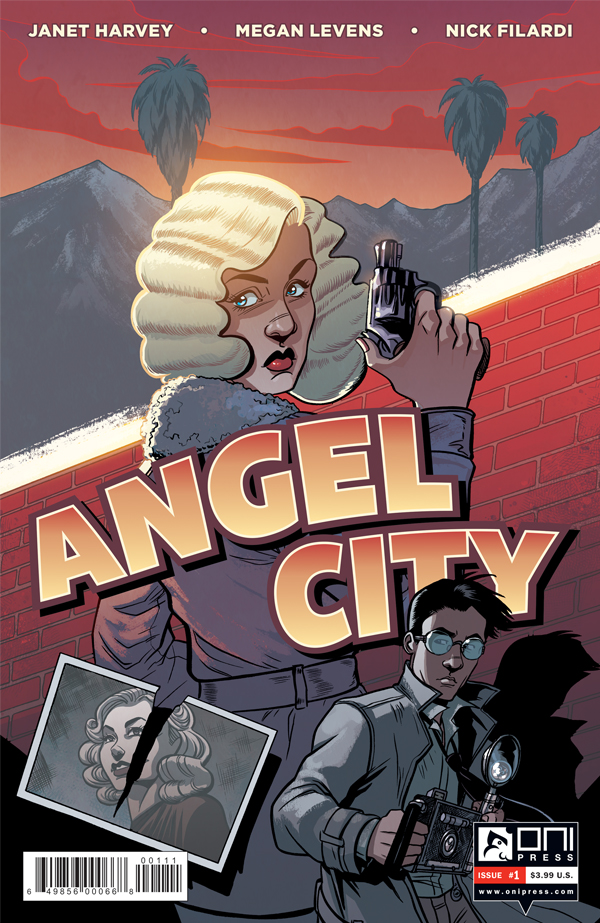 I was surprised by how much I enjoyed the first issue of this new crime noir series when I had the chance to read it last month before interviewing the creative team. I expected it to be a solid read, but I really got pulled into the storyline and attached to the main characters and their friendship.
Frances and Dolores arrive on a bus together in Hollywood, both chasing the same dream. But only Frances finds her way into the spotlight while Dolores chooses a different path, embracing the city's underworld. And that's the last they see of each other until one day when Frances's body turns up in a dumpster.
Dolores reluctantly takes up the case, knowing it's her one chance at redemption and justice for the woman she once called her friend.
Janet Harvey (W), Megan Levans (A), Nick Filardi (C) • Oni Press, $3.99
– Tyler Chin-Tanner
Lucy the Octopus #5: Just the Dregs
It's the end of an era this week on the UK small press scene as self-publishing favourite Richy K. Chandler brings his long-running Lucy the Octopus series to a close after well over 200 instalments. The tale of a bullied schoolgirl cephalopod who finds her place in the world through music it's been a constantly inventive and clever newspaper-strip style offering over the last few years.
Chandler's online delivery has been complemented by print compilations with the final collection being launched at the Small Press Live Show at Gosh! Comics this coming Thursday October 6th – an evening of cross-media events which includes the world premiere of Lucy the Octopus: The Musical! If you're in London on the night then come help Richy and friends celebrate this landmark occasion.
You can order Lucy the Octopus comics online here and read an interview with Richy K. Chandler at BF this week here.
Richy K. Chandler (W/A) • Tempo Lush, £3.50
– Andy Oliver
Deadman: Dark Mansion of Forbidden Love #1

Boston Brand's love life has had its shares of ups and downs since his first appearance in Strange Adventures #205. The undead Romeo just doesn't have any luck with the ladies; death being a pretty huge obstacle to building a relationship.
In his first post-Rebirth series from Sarah Vaughn (Alex + Ada) and Lan Medina (Aquaman and the Others), Deadman finds himself trapped in a classic gothic mansion alongside Berenice, who's been cursed with the ability to talk to the dead.
Gorgeous art courtesy of the Eisner-winning Medina and a winning female protagonist in young Berenice position this modern gothic romance as an intriguing new installment in Boston Brand's ongoing quest for love and acceptance in the land of the living.
Sarah Vaughn (W), Lan Medina (A) • DC Comics, $5.99 
– Jason Wilkins
The Unbeatable Squirrel Girl Beats Up the Marvel Universe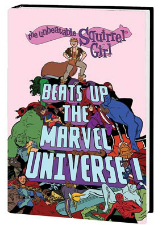 Lovingly irreverent and wonderfully, unpredictably bizarre, the current Marvel Squirrel Girl series is one of the most under-appreciated gems in the publishing line-up of the House of Ideas for many, many years. This week sees Ryan North and Erica Henderson's ongoing series make the transition from monthly serial comic to prestige hardcover format with a title echoing back to Fred Hembeck one-shots of yesteryear.
In this self-contained misadventure our favourite unlikely super-heroine is forced to face the one character in the entire Marvel Universe who may just be her match – herself! Expect the usual knowing winks to the reader and gloriously self-indulgent silliness as Squirrel Girl gets a deserved deluxe edition moment in the spotlight.
Ryan North (W), Erica Henderson (A) • Marvel Comics, $24.99
– Andy Oliver
Green Valley #1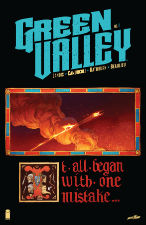 Image Comics is about to "get all Medieval" this week with the debut of Green Valley, a new nine-issue mini-series from famed screenwriter Max Landis (Chronicle, American Ultra).
The series follows the exploits of the Knights of Kelodia, an elite group of four armor-clad warriors, who are sent to "Green Valley" on a fool's errand to kill a wizard and his dragons in order to atone for a previous mistake. They soon discover, however, that there is neither a wizard nor any dragons and that Green Valley is not at all what they were expecting.
Developed in conjunction with Robert Kirkman's pop culture juggernaut Skybound Entertainment, this internationally-flavored series features crisp art by Italian penciler Giuseppi Camuncoli and vibrant colors by Frenchman Jean-Francois Beaulieu. The handful of preview pages released thus far point to Monty Python's Holy Grail as a possible touchstone of inspiration, so you'd be a coconut to pass this one up – not to mention the fact that you get 40 pages of what will likely become the next big for less than $3!
Max Landis (W), Giuseppe Camuncoli (A), Jean-Francois Beaulieu (C) • Image Comics/Skybound, $2.99
– Matthew Box
Sound and Vision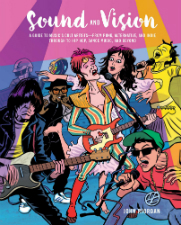 If you're a fan of John Riordan and Dan Cox's self-published music industry send-up comic Hitsville UK (and who isn't?) then you may be interested to know that Riordan has taken his always energetic visuals to another music-based project that's published this week.
Sound and Vision is subtitled "A guide to music's cult artists – from punk, alternative, and indie through to hip hop, dance music, and beyond" and provides 100 profiles of some of the key movers and shakers to influence the contemporary music scene "from Bowie and the Beastie Boys to The Smiths and St. Vincent".
It's not comics (though there are some comic strips within its pages) but it is an illustrated guidebook/passion project by one of the UK small press's most imaginative and engaging cartoonists and one that will no doubt be readily snapped up at its Gosh! Comics launch on Thursday October 13th.
John Riordan (W/A) • Dog n' Bone, £14.99
– Andy Oliver