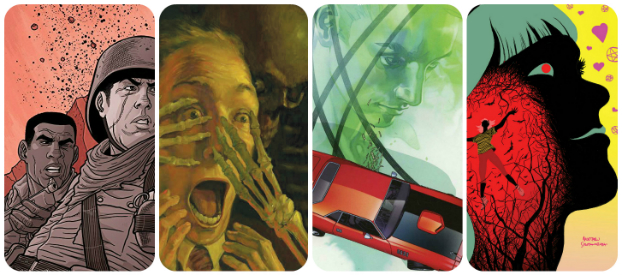 It's nearly Wednesday, and you know what that means: a fresh load of comics and graphic novels! With so many publications hitting your local comics store, comics events or digital storefront, the BF team are here to lead you through the woods with our weekly staff picks. Satisfaction guaranteed!
Comic of the Week
The Dark Horse Book of Horror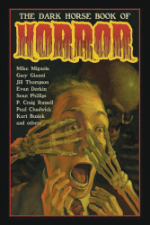 A few years back Dark Horse published a series of slim hardcover anthologies covering supernatural themes in a 'Dark Horse Book of…' series that included volumes on Monsters, Witchcraft, Hauntings and The Dead. They were notable for including Mignola-verse Hellboy material and the debut of Dorkin and Thompson's Beasts of Burden characters, alongside comics adaptations of classic spooky tales.
This week sees all four books collected and released in one expansive volume under the umbrella title of The Dark Horse Book of Horror. With work from industry greats like P. Craig Russell, Sean Phillips, Paul Chadwick, Kurt Busiek and Kelley Jones this is a cracking tome of terror at an accessible price to read now or stash away for a couple of months ready for Halloween.
Anthology – Various creators • Dark Horse Comics, $19.99
– Andy Oliver
Chilling Adventures of Sabrina #8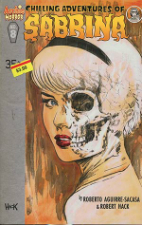 In this Brave New Post-Afterlife With Archie, Post-Riverdale World, Sabrina the Teenage Witch is no longer a fresh-faced Melissa Joan Hart or angelic Fifties comic character. Instead, Robert Hack and Roberto Aguirre-Sacasa's new take on the character has more in common with horror movie classics like Rosemary's Baby.
This second part of the "Witch-War" story arc turns the boilerplate body-swap scenario into something a little more twisted as Sabrina's estranged dad finds himself inhabiting her would-be-beau Harvey, using the new circumstances to hook-up with his old flame Madame Satan. Which, if the name didn't tip you off, is a bad thing.
Roberto Aguirre-Sacasa (W), Robert Hack (A) • Archie Comics, $3.99
– Tom Baker
Catalyst Prime Incidentals #1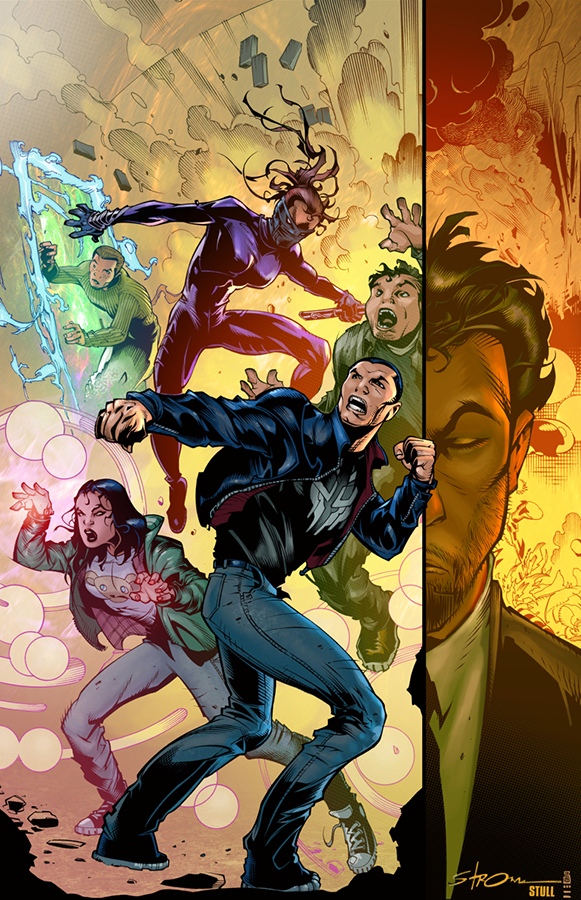 This past May, Lion Forge Publishing launched their new superhero line focusing on a new, diverse cast of heroes such as Noble, Accell, and Superb. Now this line finally gets a super team! Assembled by billionaire Bo Vincent Chen, their first mission is to save the life of an extraordinary teenager named Seven.
Lion Forge has also been making the effort to bring in diverse creators and this continues with artist Larry Stroman. Fans from the '90s will remember his run on X-Factor with Peter David, as well as his creator-owned title Tribe through Image Comics. This new series marks his long-awaited return to mainstream comics.
Ships with incentive variant covers by Khary Rhandolph, John Cassaday, and Phil Jimenez.
Joe Casey & Ramon Govea (W), Larry Stroman (A) • Lion Forge, $3.99
– Tyler Chin-Tanner
The Hard Place #1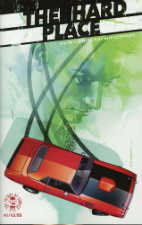 A.J. Gurney is a legendary wheelman in Detroit. After spending five years in prison, he's returned home with a plan to work in his father's garage and disappear into "normal" life. The last thing he expected on a visit to the bank was to be recognized by two violent bank robbers who demand on the spot that he be their getaway driver. To persuade him, they take a young woman hostage. Unfortunately for everyone involved, that girl is the daughter of a Russian crime lord.
As his hopes for a "normal" life evaporate, A.J. is now pursued by a bitter police department for the robbery and by every murderous asset of the Russian mob.
Writer Doug Wagner's (Plastic, Gun Candy) pulse-pounding story offers an ex-con trying to go straight a series of choices that go from bad to worse as he tries to survive the hard streets of Detroit. Nic Rummel's art style is the perfect choice to transform a car chase into a gritty comic book.
Doug Wagner (W), Nic Rummel and Charlie Kirchoff (A) • Image Comics, $3.99
– Karen O'Brien
The Dying and the Dead #5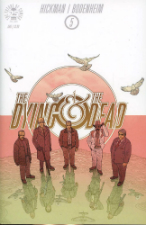 Never bet against Jonathan Hickman. His and Ryan Bodenheim's The Dying and the Dead disappeared from stands entirely after only three issues and, despite assurances they were looking to "retool" the concept before continuing the story, fans were skeptical. Jokes on us, though: two years later, with Hickman done at Marvel), it's back from the grave.
No longer sixty-page spectaculars, sadly, but same clean-lined, detailed figurework by Bodenheim and a typically obsessively planned plot by Hickman, involving the so-called "Greatest Generation" facing a reckoning with otherworldly forces who have helped them cheat death more than once.
Jonathan Hickman (W), Ryan Bodenheim (A) • Image Comics, $3.99
– Tom Baker