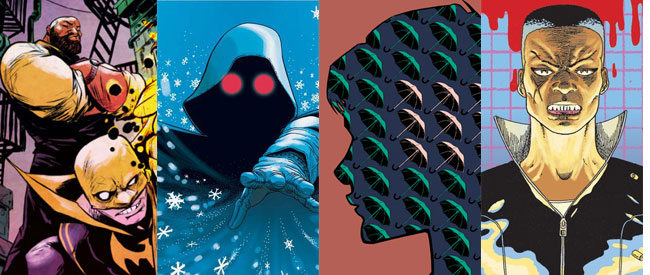 It's nearly Wednesday, and you know what that means: a fresh load of comics and graphic novels! With so many publications hitting your local comics store or digital storefront, the BF staff is here to lead you through the woods with our weekly staff picks. Satisfaction guaranteed!
Comic of the Week
Power Man and Iron Fist #1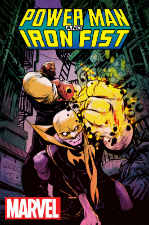 In an era when unlikely team-ups were very much in vogue, the 1970s pairing of street level Hero-for-Hire Luke Cage and mystical martial artist Danny Rand was, perhaps, one of the most unexpected of all. Power Man's Blaxploitation roots and Iron Fist's emergence from the Kung Fu craze were indicative of Marvel's growing trend of grabbing on to any pop cultural movement at the time. However, this unlikely convergence of characters gave us one of the most fondly remembered pairings in the company's history.
At the heart of the book's cult success was the enduring friendship of these two very different individuals. In the decades since Power Man and Iron Fist's cancellation the characters have had a number of shots at solo ongoing series, and while some have had notable critical acclaim, there was always a hankering from fandom to see the original duo co-headlining a title again.
Writer David Walker and artist Sanford Greene return the characters to their urban-style adventures in this new series, which boasts old faces and "as much bromance as you can handle!" Cage and the Fist are back – and with a 2016 attitude that promises not to lose sight of what made them such huge fan favourites in the '70s and '80s!
David Walker (W), Sanford Greene (A) • Marvel Comics, $3.99
– Andy Oliver 
Snowfall #1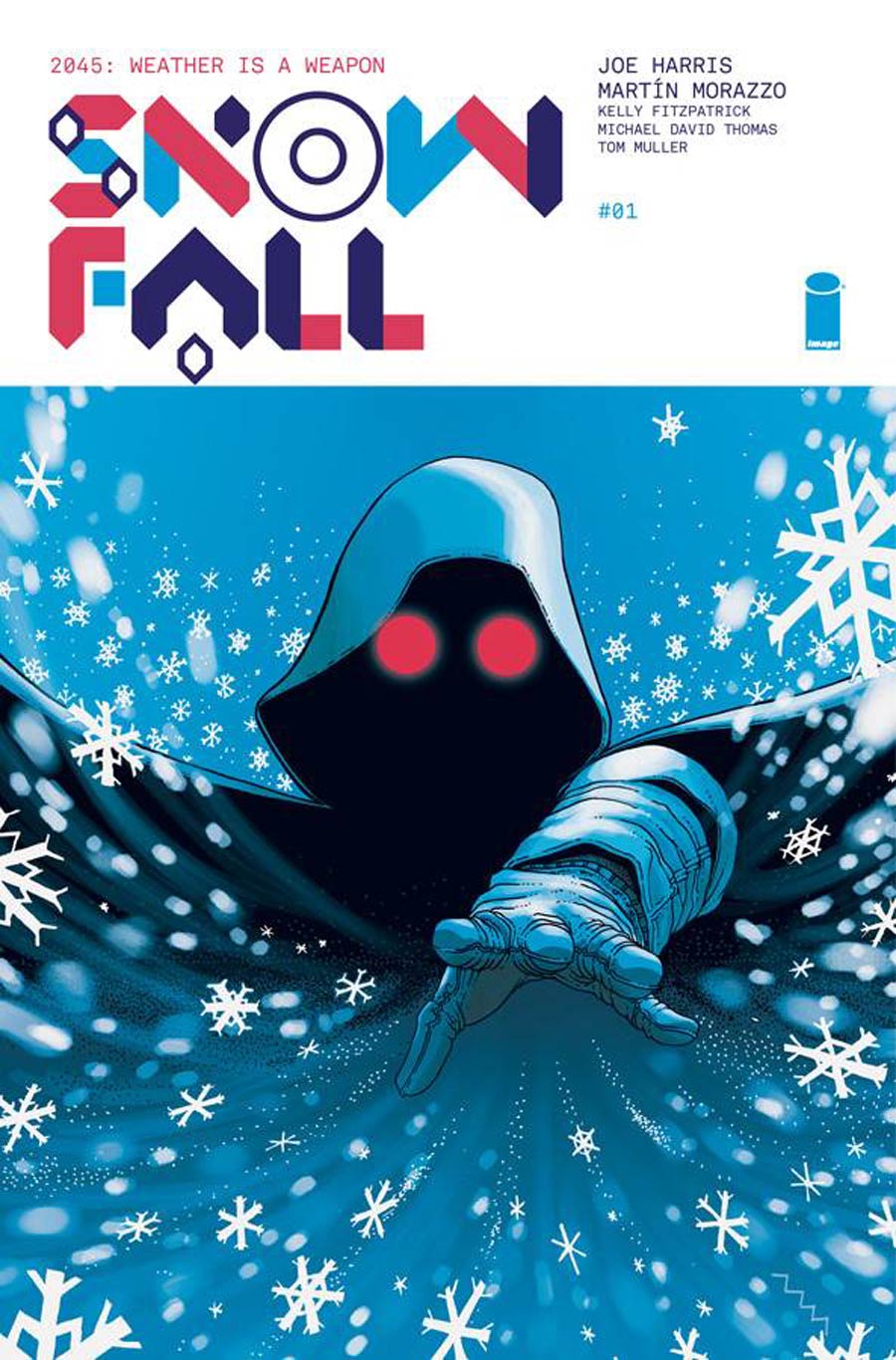 In the year 2045, after catastrophic climate change forces humanity to embrace the very corporate barons that pushed the planet to the brink of collapse, one person still has the power to make it snow. But is this White Wizard a heroic agent of change or a mad terrorist devoted to an agenda of fear and violence?
Reuniting Great Pacific collaborators Joe Harris (The X-Files) and Martìn Morazzo (Vertigo Quarterly), the elaborate backdrop and original hook of this intriguing sci-fi thriller draw readers into a war that might represent the next major battlefield for future generations.
Thought-provoking, relevant, and visually stunning, Snowfall is what good sci-fi comics are all about.
Joe Harris (W), Martìn Morazzo (A) • Image Comics, $3.99.
– Jason Wilkins
12 Reasons Why I Love Her: 10th Anniversary Hardcover Edition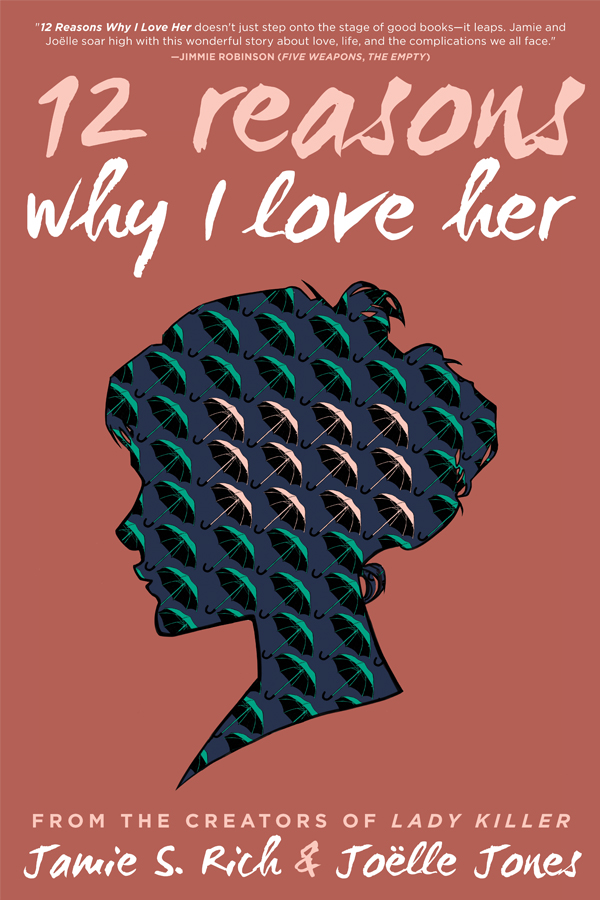 The classic romance graphic novel from the creative team behind Broken Frontier Award-winner Lady Killer is back in print with a brand new hardcover edition.
Piece together the experience of falling in love through 12 individual vignettes about a young couple, Gwen and Evan, and the trials and tribulations of their relationship. Told out of chronological order, these small encounters come together, much like the lovers themselves, to form something much greater than the whole.
This new printing is presented at a much larger size than the original digest edition, and features bonus excerpts from the original script.
Jamie S. Rich (W), Joëlle Jones (A) • Oni Press, $19.99.
– Tyler Chin-Tanner

Totally Awesome Hulk #2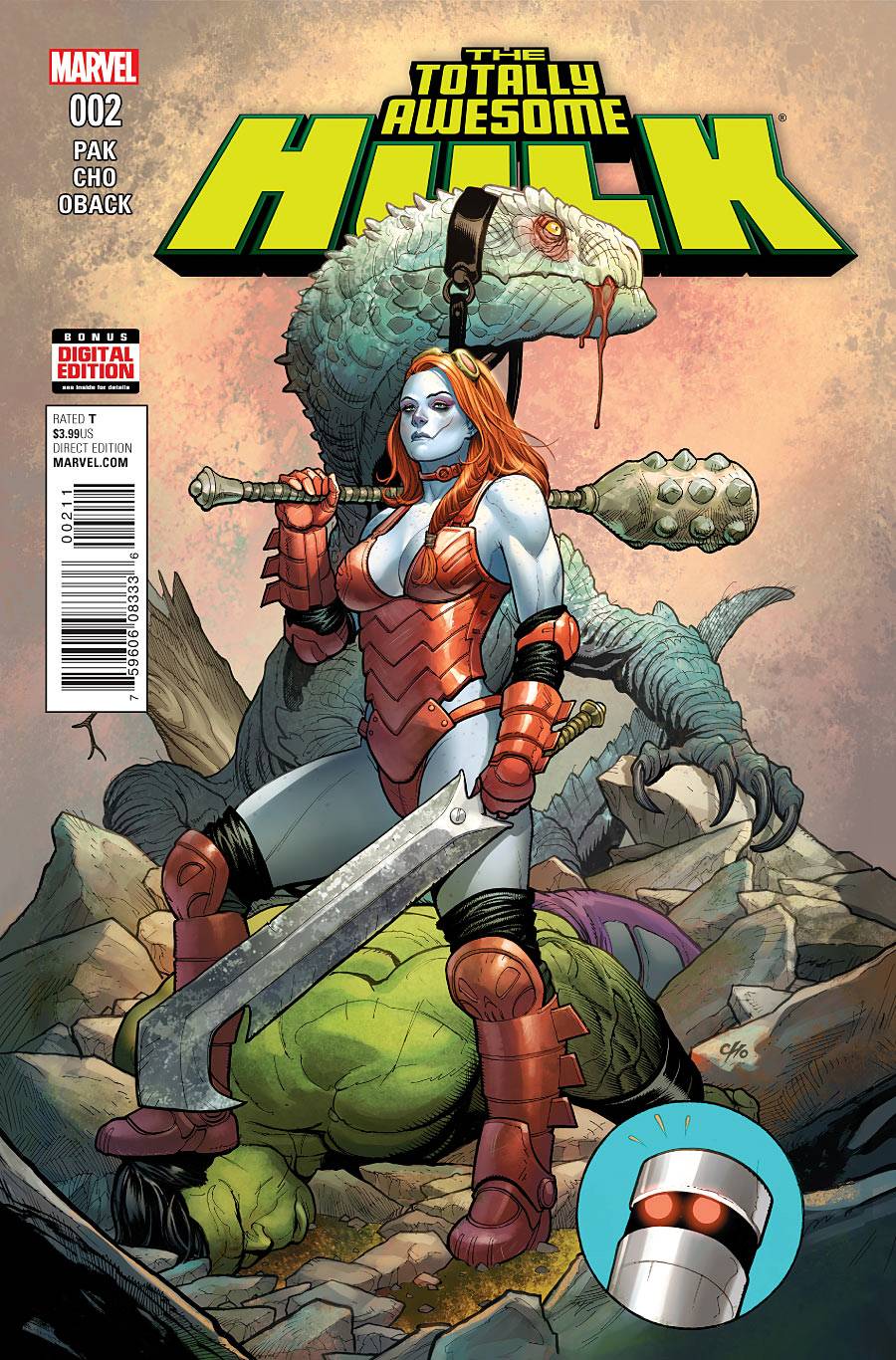 Dr. Bruce Banner is still missing in the All-New All-Different Marvel Universe, but his legacy is in good hands thanks to veteran Hulk writer Greg Pak and superstar artist Frank Cho.
Totally Awesome Hulk's first issue saw Amadeus Cho stepping into his forbear's gamma-green shoes. Here we have a Hulk whose biggest foe isn't any monstrous megalomaniac, but rather teenage hormones. However, that doesn't mean the arrival of brand-new supervillain Lady Hellbender will make things any easier.
Pak is mining rich territory with the fun-loving character he created, and casting Amadeus's stern sister Maddy as the Hulk's handler is an inspired choice. Meanwhile, Cho's art is as rich and playful as ever. If you haven't checked in on the angry green giant in a while, treat yourself to a pleasant surprise this Wednesday.
Greg Pak (W), Frank Cho (A) • Marvel Comics, $3.99
– Paul Mirek
Midnighter: Volume 1 – Out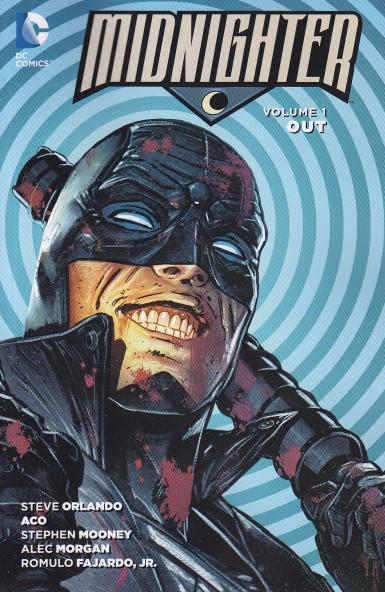 DC Comics hasn't been getting a lot of great press lately, but one good thing it did last year was to thrust Midnighter well and truly into the spotlight, with this breakthrough book from writer Steve Orlando (Virgil) and artistic collaborators Aco, Stephen Mooney and Alec Morgan.
But of course you lot know all this already, having voted the book as Best New Series of 2015 in the Broken Frontier Awards! However, its high-intensity mix of action and emotion has been making waves elsewhere: it has also been nominated for a GLAAD Media Award, in recognition of its "fair, accurate and inclusive representations of the LGBT community".
If you're new to the latest incarnation of Midnighter, here's the perfect opportunity to get up to speed with the hard-hitting series. After an acrimonious break-up with former lover Apollo, the brutal hero goes about tracking down a stolen cache of dangerous biotech weapons with a connection to his lost past.
Steve Orlando (W), Aco, Stephen Mooney, Alec Morgan (A) • DC Comics, $14.99
– Tom Murphy
Revenger: Volume 1 – Children of the Damned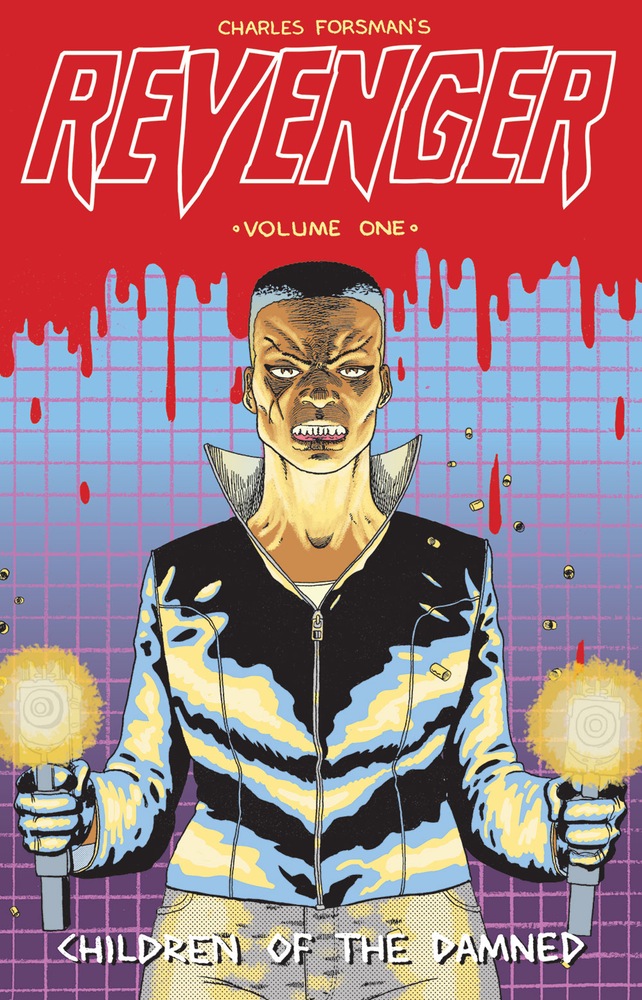 And, at the other end of the corporate spectrum, this week also provides the chance to catch up with another no-nonsense action hero – Charles Forsman's Revenger, from Bergen Street Press.
In a stripped-down homage to classic 80s-style VHS action movies, Revenger marked a startling change of direction for Forsman, whose more traditionally indie work on books like The End of The Fucking World and Celebrated Summer had gained him considerable acclaim.
In 'Children of the Damned', Revenger picks up a call on her 1-800 line about a missing girl and heads to the broken seaside town of Neptune, where local crime boss Mr Groan is presiding over a grim scene at the town hotel.
If you're a fan of Michel Fiffe (Copra) or Benjamin Marra (OMWOT: Terror Assaulter), you're probably all over Revenger already. But just in case you're not, this is your chance to grab a fresh handful of brutal, unashamedly low-brow, bone-crunching action.
(By the way, our ever-lovin' pals at Gosh Comics in London have an exclusive bookplate edition of Revenger. Knock three times and tell them Knuckles sent you.)
Charles Forsman (W/A) • Bergen Street Press, $14.99
– Tom Murphy