A little bit of flight of fantasy fun today at BF based on a series of Twitter posts of mine from some years ago. We've probably all at some point been lost in daydreams about our favourite indie creators getting free rein to interpret some iconic characters with their own distinctive flourishes. Here's a dozen such suggestions from me! I've deliberately chosen names not associated with traditional genre comics but do feel free to add your own in the comments section below.
(In this instance "UK small press creators" can and does include UK-based!)
Alice Urbino on The Un-Men
Nobody in UK small press comics does body horror quite like Alice Urbino! Her work on comics like Babyface (left) and Blindenhund would make her a great fit for Swamp Thing supporting characters The Un-Men (cover by Tomer Hanuka, right).
Visit Alice's online store here.
Anja Uhren on The Books of Magic
The versatile Anja Uhren would be perfect for The Books of Magic (cover right by Charles Vess) given that her work can easily make the transition from the everyday (as seen in her slice-of-life comics like A Portrait of Sheffield) to the fantastic (like Encounters) – the two contrasting worlds of Tim Hunter in The Books of Magic.
Visit Anja's online store here.
Anna Readman on Hellblazer
How about Anna Readman on John Constantine/Hellblazer (cover right by Tim Bradstreet)? She's so good at juxtaposing (sub)urban normality and the darkly disturbing, as seen in her comic Area 07.
Visit Anna's online store here.
Dan White on Stanley and His Monster
This one's a no-brainer! Dan White's long-running Cindy and Biscuit series already blends childhood misadventures and the supernatural. That mix of magic and poignancy would translate well to the all-but-forgotten Stanley and His Monster (cover right by Bob Oksner).
Visit Dan's online store here.
Danny Noble on Wonder Woman
This one is perhaps a little more indulgent but ever since I saw Danny Noble's version of Wonder Woman several years ago I've been intrigued by what the cartoonist, graphic memoirist of Shame Pudding, and children's book illustrator might do with the character. A raucous, uncompromising, high-energy, alt comics version of Diana perhaps? (Cover right by Trina Robbins).
Visit Danny's online store here.
EdieOP on Sugar and Spike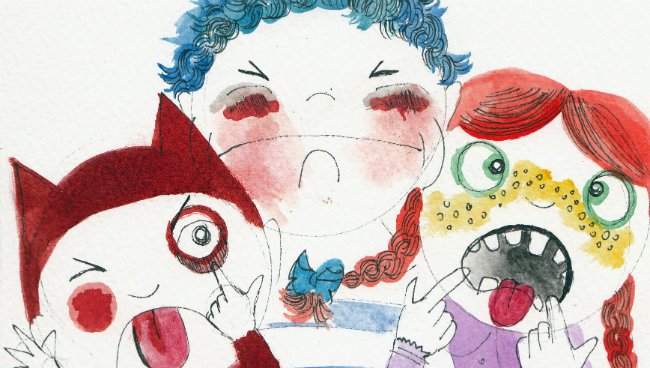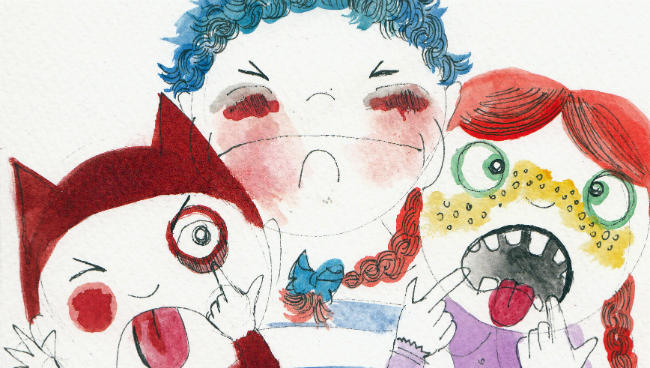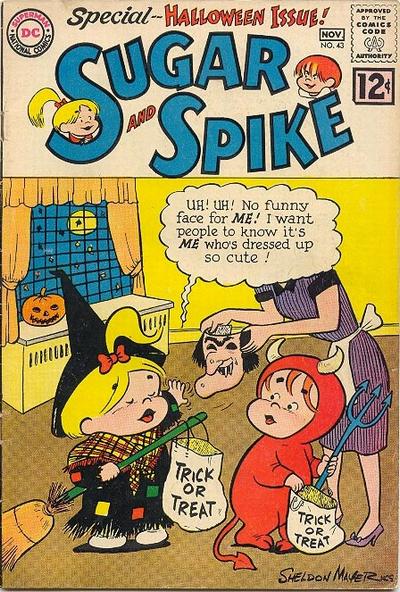 EdieOP is a genius at catching a childlike view of the world (as seen in her award-nominated Avery Hill graphic novel Maleficium). That's something that would certainly suit the mischievous adventures of DC's favourite toddlers, Sugar and Spike (cover above by Sheldon Mayer).
Buy Maleficium from Avery Hill Publishing here
Ellice Weaver on Shade the Changing Man/Girl/Woman
Something City creator Ellice Weaver's use of colour, space and shape would be tailor-made for the off-centre, off-kilter reality of Shade and the M-vest in all their incarnations. (Cover right by Becky Cloonan).
Visit Ellice's online store here and buy Something City from Avery Hill Publishing here.
John Riordan and Dan Cox on The Inferior Five
John Riordan and Dan Cox have already proved how good they are with a bizarre and eccentric ensemble cast in the pages of their long-running music biz series Hitsville UK. The Inferior Five (cover by Sekowsky and Esposito) would be just up their street!
Buy Hitsville UK online here.
Lando on Adam Strange
Adam Strange has recently had a re-imagining at DC but Decadence's Lando could give the character and his mythos a distinctive and subversive socio-political spin, especially if he took on the dystopian version of Rann introduced by Alan Moore, Rick Veitch and Alfredo Alcala in Swamp Thing. (Mystery in Space cover right by Gil Kane and Murphy Anderson).
Visit the Decadence store here.
Olivia Sullivan on Doom Patrol
The abstract comics brilliance of Olivia Sullivan would be a dream match with the weirder incarnations of the Doom Patrol (cover above right by Simon Bisley).
Visit Olivia's online store here.
Sajan Rai on The Dreaming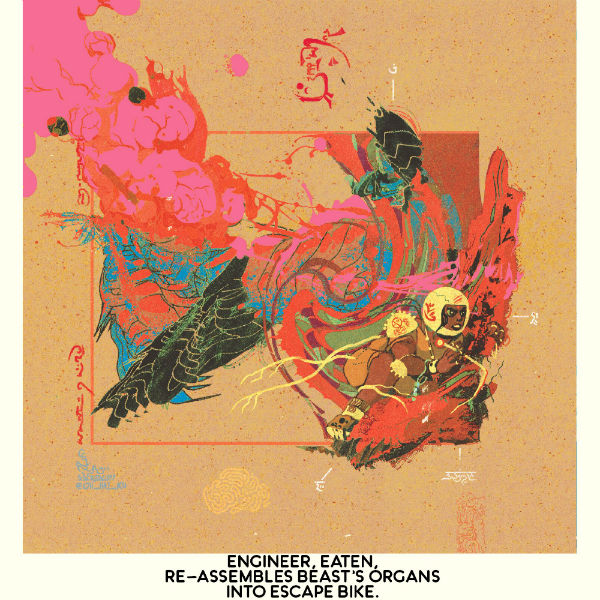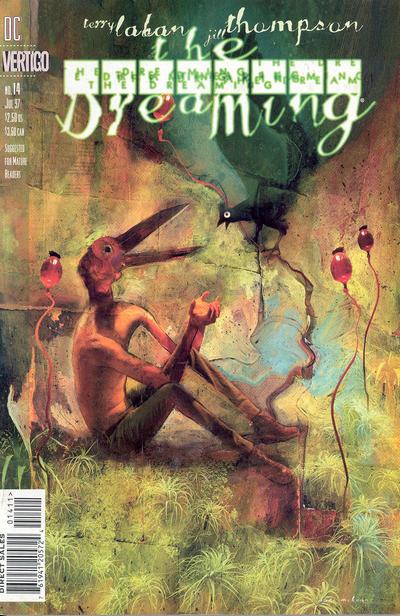 A master of multiple genres, Sajan Rai's work in comics ranges from humour to graphic poetry. The dreamlike illustrations of his recent Illustrated Haiku practice though would lend something very special to Sandman Universe book The Dreaming (cover above right by Dave McKean).
Visit Sajan's store here.
Shane Melisse on House of Mystery
Shane Melisse is another artist whose work constantly jumps genre but his madcap horror one-shot They're Coming Down the Stairs would indicate he'd be very at home with the tongue-in-cheek terror of The House of Mystery (cover right by Bernie Wrightson).
Visit Shane's store here.