While her comics influences range from Charles Burns to Junji Ito, Alice Urbino's artistic style is uniquely her own; an Urbino-esque oeuvre that on a surface level embodies the unsettling and the grotesque but also often contains recognisable truths at its heart that we can all relate to. One of our original Broken Frontier 'Six Small Press Creators to Watch' way back in 2015, Urbino is part of the Comic Book Slumber Party collective and her contributions to the UK indie scene were recognised  last year in Myriad's book The Inking Woman celebrating 250 years of British women cartoon and comics artists.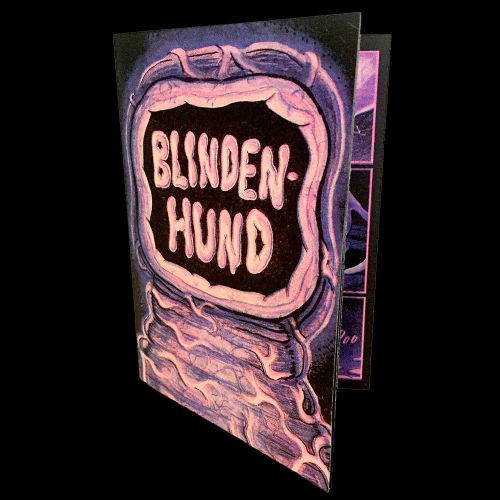 Urbino has two new comics out, both of which we'll be covering here at BF in the near future. Today's subject is the minicomic Blindenhund ("guide dog" in German which will take on an extra meaning when you read the comic), a short 8-page story which explores the body horror motif that is such a central part of her work and skirts along the borders of graphic medicine (another vital part of Urbino's practice) to give us a brief and unsettling one-shot that is still somehow gruesomely comforting in resolution.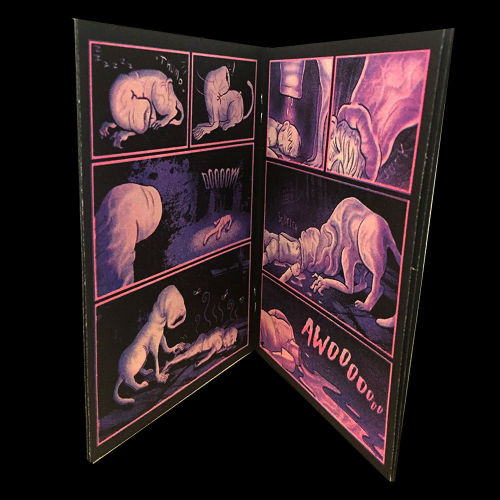 Concerning the unlikely friendship between a lonely boy and the hideous but loyal canine/mutant hybrid that grows from his tears it's a bizarre study of companionship and symbiosis that could only come from Urbino's enticingly strange imagination. As visual metaphor the reader can interpret its message in a number of ways but it's representative of Urbino's by now familiar ability to find something fundamentally human in the organically unsettling.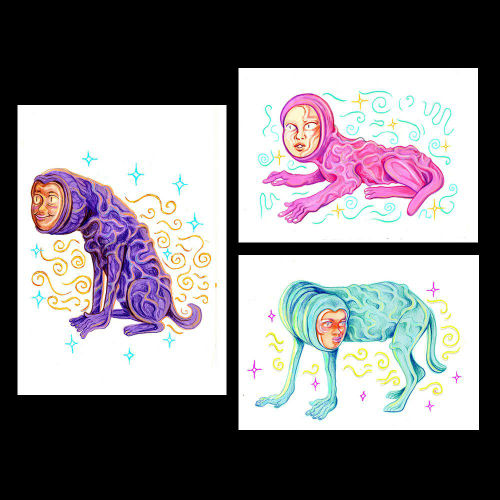 What particularly struck me about this one-shot, having been covering Urbino's work for five years now at Broken Frontier, was the confidence and assured approach to the page inherent in Blindenhund. Early poignant panelled pages full of carefully paced close-ups, for example, open up into a more freeform montage of shots of the young boy and his monstrous hound at their strange relationship blossoms, displaying playful, contrasting uses of the form to depict time's passing. Her caricatured but expressive characterisation evokes a multitude of emotional responses in her audience and the shadowy purples and pinks she uses enhance the eerieness of events.
Blindenhund is Urbino's first self-published comic for some time but 2019 is already looking to be a very important year for her with this and her longer-form Babyface already released. We'll be returning to the latter in due course at BF but for the moment this minicomic (and its accompanying set of postcards!) serves as an excellent reminder of exactly why she was one of the very first names on my 'Six to Watch' list back in 2015.
You can buy Blindenhund from Alice Urbino's new online store here. Follow her on Twitter here and on Instagram here.
For regular updates on all things small press follow Andy Oliver on Twitter here.
Review by Andy Oliver