Shout-outs for crowdfunding campaigns are something we haven't been so good at over this very busy Summer period. Here's one from the direction of the ever excellent Quindrie Press who have been putting out some fantastic work over the last two years. The second collection of Eve Greenwood's Inhibit is currently funding on Kickstarter with the campaign running until September 21st. More details in the press release below.
Inhibit: Book Two on Kickstarter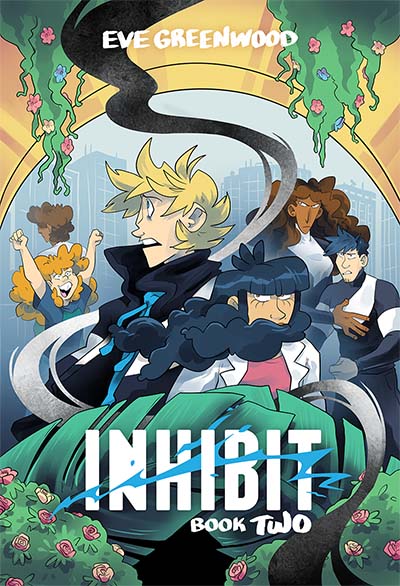 Victor is a resident at a home for kids who haven't yet proven that they can control their powers. With a transfer only a few weeks away, he has one last chance to prove he is capable enough to go home to a normal life. But just when he most needs things to go smoothly, everything starts to fall apart, and he finds himself tangled in the plot of a mysterious arsonist… Now he needs to juggle the weight of the new secrets he's learnt alongside friendships old and new and the crushing expectations of his absent mentor. His last days at the Earl Estate are looming and his future looks uncertain; it's a good thing Victor only ever makes correct and well-thought-out decisions. It'll be fine.
"A terrific read, totally engrossing at a high level." – Alan Spinney, The Fanboy Factor
"Smart, funny, and inviting." – Isabelle Pavlik, AP2HYC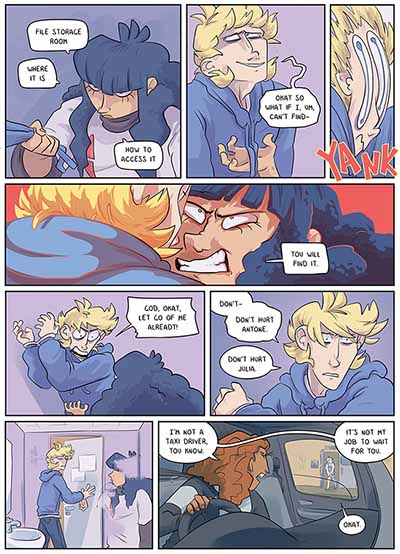 Book Two contains Chapters 6-11, reaching over 200 pages of comic and including bonus material at the back. The book will be released a whole nine months before the end of the book is posted online and will be accompanied by a brand new edition of Book One with a retouched cover. Other rewards include a campaign-exclusive printset with art from Ver (Wolvendaughter), Winona Powers (Girls With Horns), Shazleen Khan (BUUZA!), Letty Wilson (The Beechwood Helm), NJ Barna (The Pirate and the Porcelain Girl), and Jonas Goonface (Godshaper).
Book One was originally crowdfunded in 2019. It was shortlisted for three SICBA awards: Best Writer, Best Up & Coming Talent, and Best Graphic Novel, for which it received runner-up. Since then, the webcomic has racked up tens of thousands of readers across multiple webcomic platforms. You can read it for free here.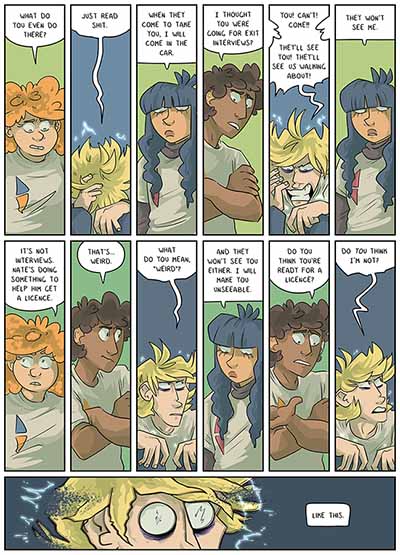 Eve Greenwood is the founder of Quindrie Press, an Eisner-nominated publisher based in Edinburgh, Scotland. Their comic career began with Inhibit back in 2014 and they are extremely excited to be able to bring Inhibit: Book Two to life under the Quindrie Press name. Eve writes, draws, edits, letters, promotes, and publishes comics of all kinds, but when they aren't slaving over some kind of comic they like thinking about imaginary languages.
Book Two will cost £20 plus shipping, with Book Two available for either £15 (original edition) or £20 (new edition). Follow the campaign on Kickstarter here or learn more about Quindrie Press here.