Rachael House, one of our favourite voices on the DIY culture and zine scene, is the current Artist-in-Residence at the Feminist Library in London. The library was set up in the mid-'70s with a mission to preserve "the writings and the knowledge of the Women's Liberation Movement" and to provide an environment "for women to organise, agitate, network and share ideas in a clearly feminist space."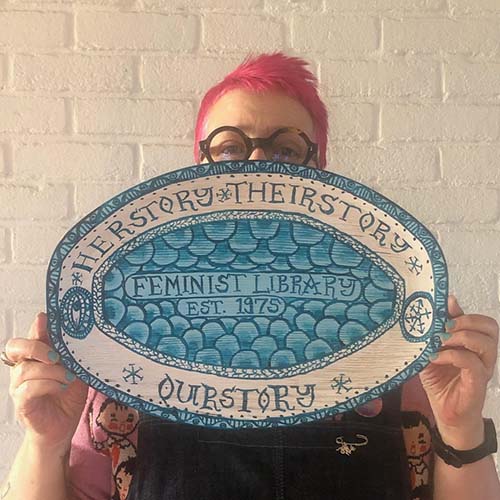 Rachael's work has appeared on a number of occasions at Broken Frontier recently, including her hugely acclaimed collection of pandemic-related comic strips and cartoons Resistance Sustenance Protection which we described as "a book that challenges, questions and provokes with a scathing honesty." You can also read a major interview with Rachael at Broken Frontier here.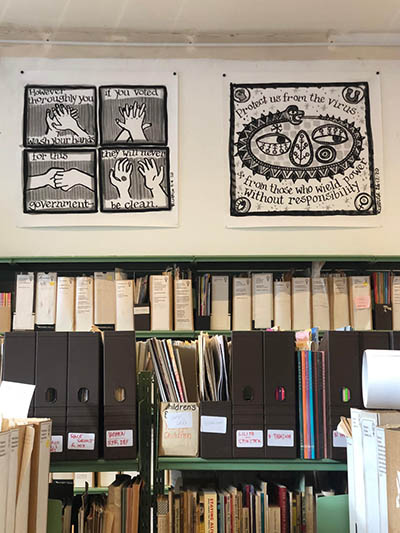 When it comes to the practice of Rachael House you can always be assured of discovering socially conscious art that aligns with our own ethos here at BF. Events which have taken place as part of her Feminist Library residency have included a workshop on creating a Queer Coat-of-Arms, and if you're quick there's still time to attend this weekend's workshop on making Feminist Commemorative Platters. It takes place on Saturday March 18th between 2pm-4pm and there are more details to be found here.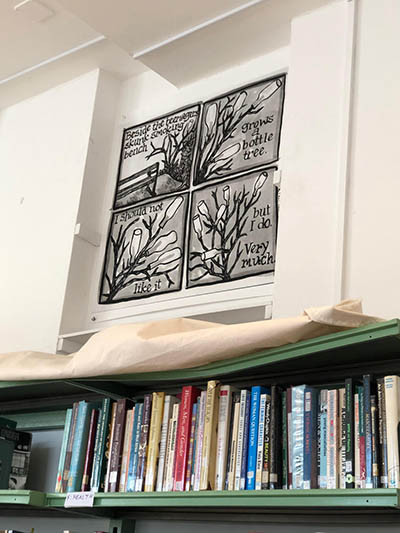 There's also a display of prints of Rachael's art from Resistance Sustenance Protection at the Feminist Library and a display of her zines and of books she has been featured in too (including The Inking Woman which spotlighted Broken Frontier and our work in its pages!). Her newest zine Cats & Their Queers is available from the Feminist Library shop.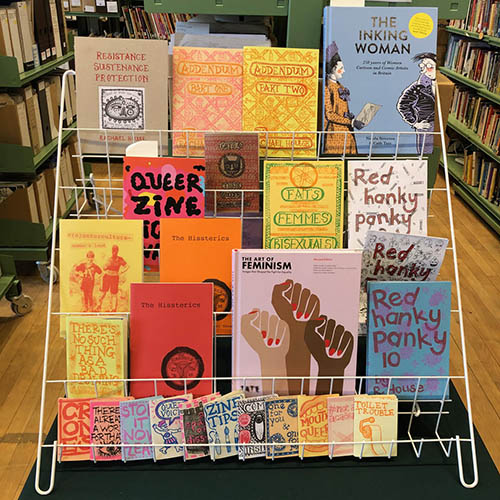 For more info on the remarkable resource that is the Feminist Library do make sure to check out their site here.