Already anticipating comics event withdrawal once the Lakes International Comic Arts Festival comes to a close at the weekend? Then fret not! The Gosh! Comics/Broken Frontier Drink and Draw is back on October 18th to ensure London-based enthusiasts can keep on celebrating sequential art long after their Kendal comedown.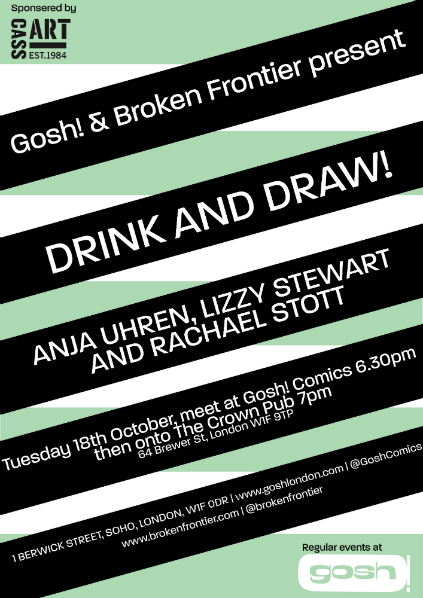 This time around we're at the The Crown pub in Soho's Brewer Street again with three top artistic talents – Lizzy Stewart, Rachael Stott and Anja Uhren. As ever, your co-hosts for the night are myself (Broken Frontier Editor-in-Chief Andy Oliver) and Gosh's very own Nora Goldberg. The evening begins at 6.30pm at Gosh on Berwick Street before we head off for our sketching and imbibing antics at 7pm. Don't forget you can join the official Facebook event here and catch up with last month's fun here.
Lizzy Stewart is a British Comic Award nominee and a creator whose work I've been particularly impressed by this year. Her gentle study of childhood aimlessness in Dog Walk was reviewed by me here earlier this year with its recognisable re-creation of long-lost youthful days, subtle mood-building use of colour and visual characterisation all being of note.
Prior to this year's Safari Festival I also took a look at Stewart's interlocking trio of short stories It's Not What You Thought it Would Be here remarking then that "there's an understatement to these three stories of quietly insidious oppression and entitlement – of how women are judged and how that shapes their relationship with the world around them – that is all the more powerful and thought-provoking for its carefully observed familiarity."
Rachael Stott is another BCA-favoured artist having won the Emerging Talent category at last year's British Comic Awards. She provided art for the Star Trek/Planet of the Apes crossover miniseries from IDW/Boom! and has worked on Titan's Doctor Who comics on both covers and interiors. Rachael brings her own fluid dynamism to some of the most recognisable pop cultural characters from other media, as you can see from the images below.
Anja Uhren's stunningly crafted publications have a lyrically haunting quality to them. The German artist has self-published Irgendwo im Nirgendwo (Somewhere in Nowhere), What is Home?, Fairies & Stories and Encounters; all of which have an added tactile dimension with hand-binding, pop-out elements and even an accompanying physical key that add to the reading experience. Watch out for a review of some of Anja's work on BF in the very near future.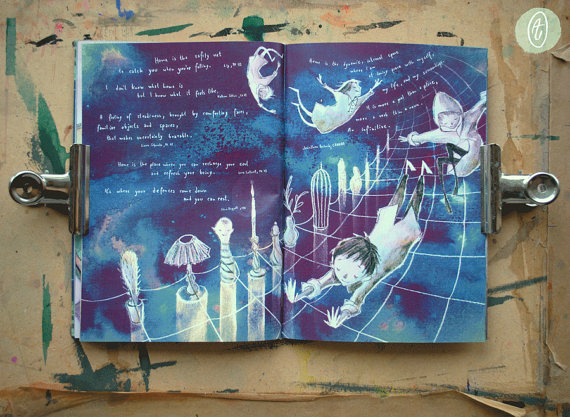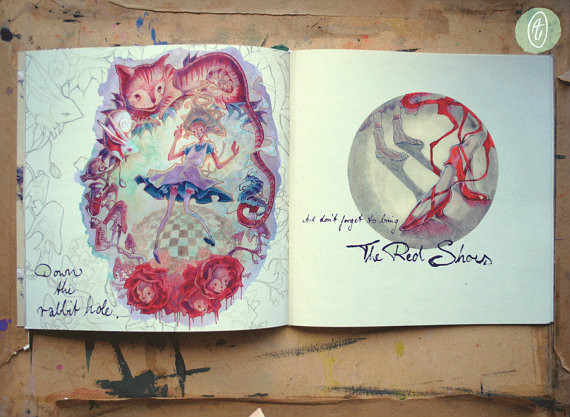 Join us next Tuesday night, then, for another fun evening of drinking, drawing and comics camaraderie. We kick off at 6.30pm in Gosh with a chance to get hold of signed comics and books from our featured creators before moving over to the The Crown for 7. We look forward to seeing you then!
You can find the Facebook event group here.