Recently, we covered the crowdfunding campaign for the collection of Dan Cox and John Riordan's Hitsville UK here at Broken Frontier and, as this veritable institution of UK self-publishing reaches its final hours on Kickstarter, we're delighted to be able to give you a sneak peek, exclusive reveal of the book's cover art by long-time BF fave Riordan. We're sure you'll all agree he's knocked it out of the park!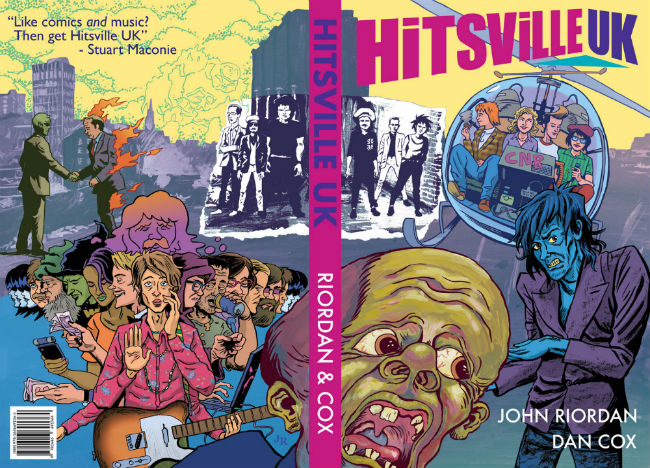 The project is described as "A surreal love-letter to the weirder corners of pop music, Hitsville UK is a 240-page graphic novel following the misadventures of a motley assortment of bands as they try to make it big. It's the best, though possibly the only, musical-pop-art-soap-opera in comic book form. The ensemble cast is a carnival of angel-voiced grotesques, monster-hunters, imaginary robots, hip-hop agitators, faded 80s starlets, 60s throwbacks, drug-addled producers and demonic accountants. Full of sly digs and references to musical genres past and present, Hitsville UK appeals to music obsessives as well as comic fans."
Don't forget – there's still a few hours left to back the book!