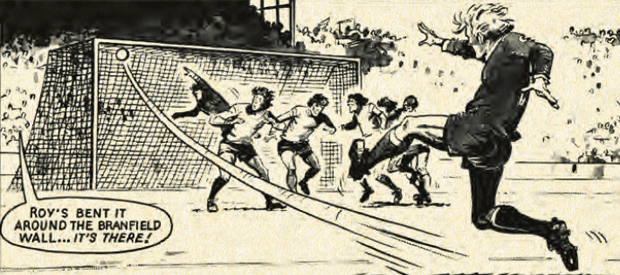 Of course, it's possible that "@TheJeremyHaynes" – who apparently "helps take personal brands to 7 figures monthly" (sic) from his Miami headquarters – is actually the creation of a skilled parodist, and not the total tool that he appears. And even if we choose to believe that he does exist, we could perhaps go down the route of empathy and wonder what happened in his life to leave him like that.
However, he slammed down a compelling bit of evidence for the prosecution on April 2nd, when he posted his now moderately notorious tweet to the effect that if you didn't come out of the global health catastrophe with a gleaming new skillset ready to be monetised, then there's something badly wrong with you. (I paraphrase: even just reading the original makes you feel that your IQ points are draining away through some previously unknown orifice.)
Fortunately, The Jeremy's declaration has been sufficiently flayed, skewered and roasted by memesters to restore a bit of faith in human nature. But the notion remains, humming around in the background, that – whatever the circumstances – you need to always be on, constantly refreshing in case you miss a trick and someone nudges ahead of you in the grim zero-sum game of life.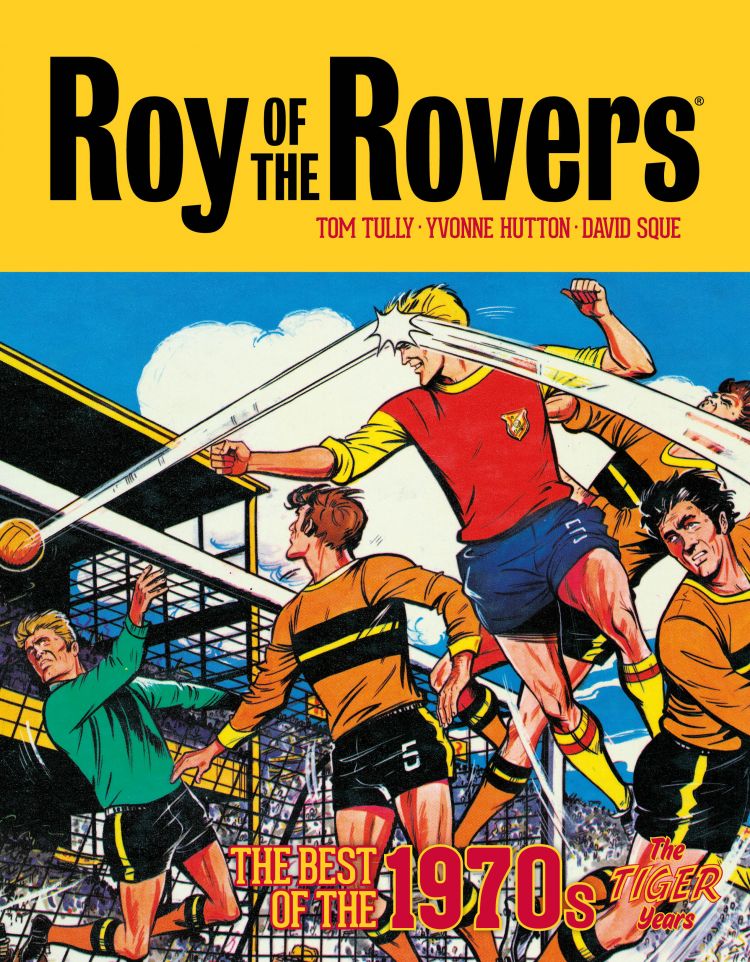 So what has any of this got to do with the upcoming hardback collection of 'Roy of the Rovers' strips that were originally published in the British weekly comic Tiger in 1973-75? That leads to another question: why, out of all the myriad review opportunities available to me, did I plump for a reprint of a niche sport comic from 45 years ago?
The simple answer? Faced with the shitstorm that never ends on the news and the increasingly shrill cacophony of grievance and snark on social media, I wanted to retreat for a while into something more gentle. Could I or should I be doing something more 'engaged' or profitable? Of course. But let's not forget that we must also pay a debt to pleasure.
These stories (written by Roy's long-time chronicler Tom Tully, with crisp artwork from Yvonne Hutton and David Sque) tickle the chin of a sensation we've been taught to be suspicious of: nostalgia. However, what they provide is as comforting as putting on a favourite old jumper on a chilly autumn day.
With their familiar blend of stylised matchday action and often bizarre off-the-field drama (as later parodied with affectionate exuberance in Viz Comic's 'Billy the Fish'), these stories track Melchester Rovers' eventful campaign in the European Cup-Winners' Cup. Across a long season, they are exposed to to the Total Football of Zeeden (Netherlands), the "dirtiest team in Europe" in the form of Dynamo Zarnov (Vlatnia), and a final encounter with the little-known giantkllers of Niarkas (Greece).
Away from the pitch, the drama includes the nurturing of disaffected youth Jimmy Slade*, in a tale of scrapyards and stolen candlesticks that takes Roy and his powerful new sports car to East Melchester: "a murky wilderness of back-streets and demolition areas". A goalkeeping crisis – possibly linked to the jinx apparently wrought on the club by a new kit – forces back-up keeper Charlie "The Cat" Carter to choose between football and a glamorous new career as a nightclub singer. And when the mighty Rovers crash out of the FA Cup at the hands of non-league part-timers Sleeford, Roy has to step in as player-manager when erstwhile boss Tony Storme disappears without trace. But who is that mystery man drip-feeding advice to Racey along the way…?
* A bittersweet moment in hindsight, as the "two-legged volcano" Jimmy was one of eight Rovers players to perish during the Basran car-bomb atrocity of 1986. RIP.
Here in the rarified circles of the comics commentariat, we do a lot of eye-rolling over our espresso martinis at the notion that the ninth art is mainly a medium for juvenile readers. However, the fact probably remains that a lot of our formative experiences with comics probably date back to those years. And in stressful times, it's a worthwhile exercise to try and get yourself – even briefly – back into that headspace of the intense, unalloyed enjoyment you only really get from things when you're that young.
As well crafted as they are, these comics aren't quite as essential as some of the other archive material being put out by Rebellion under their Treasury of British Comics imprint. However, they provide a warm hug of gentle pleasure, and that's something you should never feel guilty about seeking out. Yes, of course you have to stay engaged with the world. But – especially at times like these – you also need to be kind to yourself.
Tom Tully (W), Yvonne Hutton, David Sque (A) • Treasury of British Comics, £19.99
Review by Tom Murphy