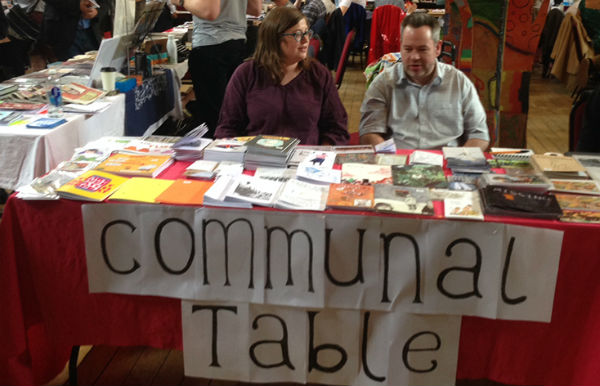 No sooner is this year's ELCAF behind us than we're looking at the next events on the UK indie comics calendar. The second South London Comic and Zine Fair opens its doors at Stanley Halls in just over two weeks on Saturday July 14th. We're delighted here at Broken Frontier to be putting our name to the festival's Communal Table and co-ordinating it on the day. Pop along, drop off your comics, and if you're a self-publisher you can also chat to me about Broken Frontier and your work.
Last year's event was a roaring success and you can read all about it on Broken Frontier in our 2017 SLCZF report here. With so many requests coming through on social media for guidelines for the Communal Table, festival organiser Gareth Brookes has given us these notes on how to get your comics on the table on the day.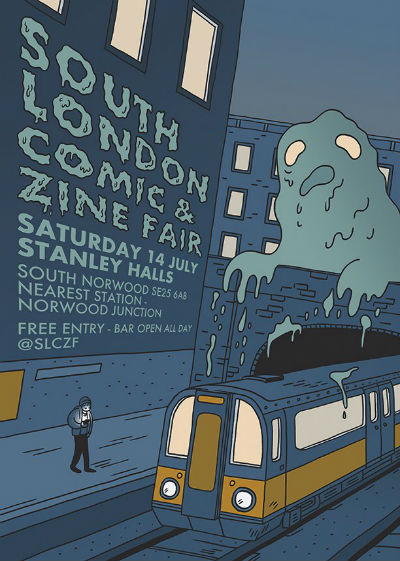 SLCZF poster by Tim Bird
The SLCZF Communal Table Guide
What to bring
 You can bring comics and zines; up to 2 titles per person and no more 5 copies of each please.
We won't be able to take: prints, badges, patches, T-shirts etc.
Also if your work is A4 or larger, we may only be able to have one title on the table at a time, depending on what the response is like.
You must bring comics and zines in person. We can't accept comics and zines in the post. Sorry!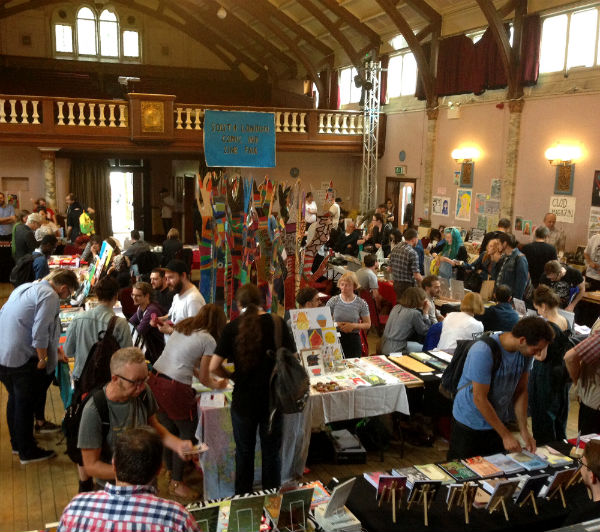 What to do when you arrive
When you arrive the communal table will be situated close to the entrance and clearly sign-posted. Andy Oliver is recognisable from his hat.
We will take your comics/zines, and fill in a form so we know what you've left with us. We'll make sure your work is clearly displayed and priced.
SLCZF starts at 12 noon, you can leave comics and zines with us at any time, but the earlier you come the more time we will have to sell your work.
After you've left your work with us, you are free to enjoy the fair. There are 46 exhibitors selling their work, a kids drawing area, a reading area, and a bar and a café selling coffee and snacks. So there's plenty to see and do!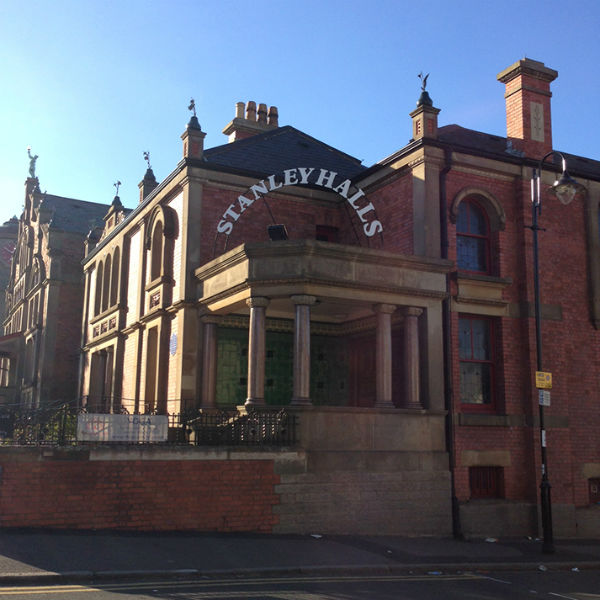 What to do when you leave
You can leave at any time but please come and pick up your money and any unsold comics/zines by 5.30. SLCZF ends at 6pm, and we need to pack up and leave the hall shortly after 6pm.
Please make sure you pick up your work! We won't be able to post things back to you and any unclaimed comics and zines may be disposed of!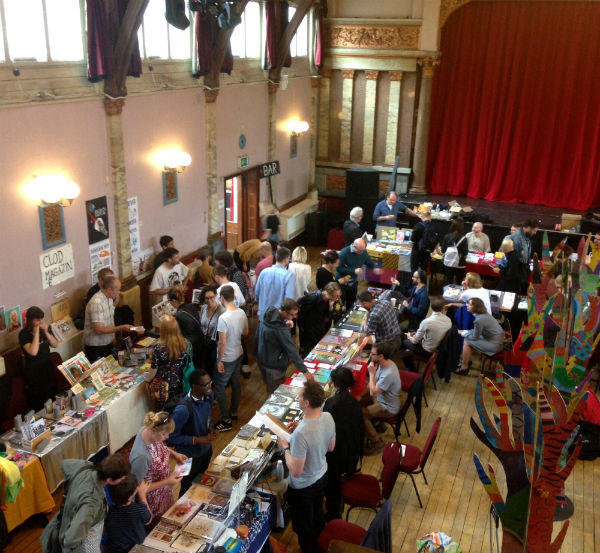 A couple more things…
We are happy to sell any comics or zines of any kind on any subject, but we do reserve the right to take work off the table if we feel it's in any way hateful to any group of people.
We will do our best to sell all your work, and may rearrange the table during the day so that everyone gets a decent chance to be seen.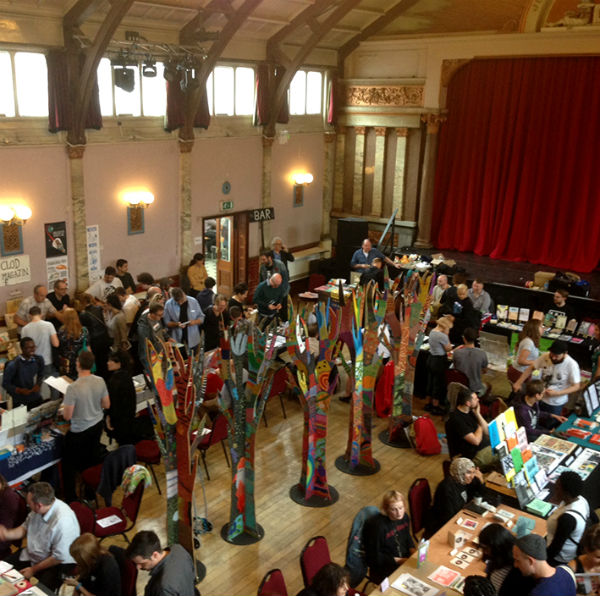 A note for SLCZF visitors
We won't be able to take credit/debit cards on the communal table, so bring plenty of good, old-fashioned cash.
For more on SLCZF follow the official Twitter account here.