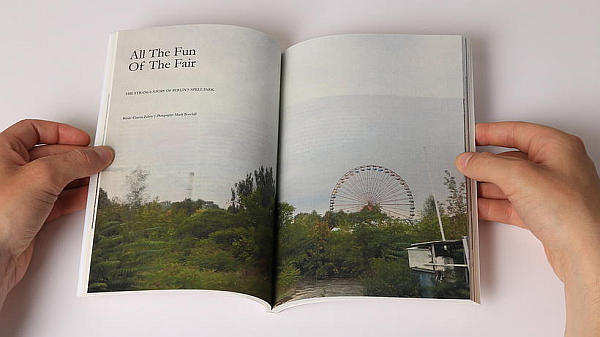 CELEBRATING BCZF!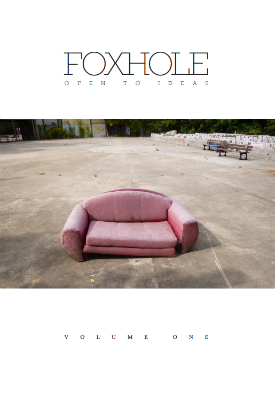 When editor Mark Beechill first launched Foxhole he did so with the tagline 'Arts, Culture, Writing' foremost in his mind but he's the first to admit that approach became fluid as the publication developed. Foxhole is described on its website as "an independently funded arts and culture magazine that aims to highlight and promote new and existing talent in the fields of writing, design, illustration and photography as well as covering creative endeavours and areas of alternative culture deserving of a wider audience."
The second issue debuts this weekend at the Bristol Comic and Zine Fair and, although its remit is a broad one, there's more than enough crossover with the worlds of comics, zines and DIY culture for it to feature in the environs of this column. Foxhole's first edition was published in May with comics-related content that included a comprehensive interview with Gareth Brookes whose The Black Project was the 2013 Broken Frontier Best Original Graphic Novel Award winner.
There were also pieces on A Bit of Undigested Potato editor Keara Stewart who was announced as one of the new co-organisers of the London Laydeez Do Comics this week, and comics work and commentary from the inimitable Elizabeth Querstret. Foxhole #2 includes an interview with Owen D. Pomery (below left) about his architecturally-inspired comics work in Between the Billboards, recently reviewed here in this column, and features art from Tiny Pencil showrunner Amber Hsu (below right).
It needs to be underlined for 'Small Pressganged' regulars that comics are just one aspect of Foxhole's loosely defined mission statement which over its first two issues has featured practitioners from a variety of disciplines. Within these pages you will find topics as diverse as translating Saharawi poetry in Algeria, a photo-essay on the junk-strewn beaches of Dungeness, a retrospective on Chris Morris's sitcom Nathan Barley, London's first cat cinema, psychogeography, feminist photo-zine Vagina Dentata, derelict German fairgrounds, the Public Zine Library, and an interview with Christopher Ian Smith on his feature documentary New Town Utopia. All side-by-side with original short fiction and poetry.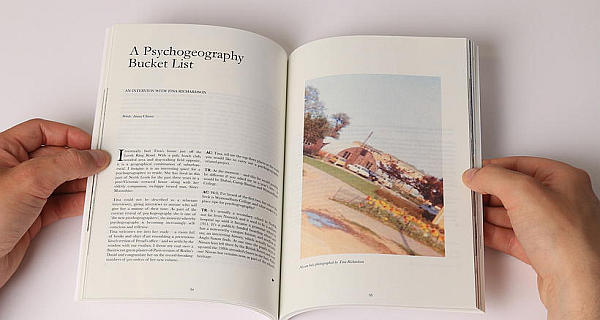 What makes Foxhole so accessible is its easy browseability, with each feature's subject encapsulated in helpings that are digestible without ever veering into superficiality. Its lack of an established identity – given that it's a slightly random potpourri of arts practice and arts commentary – is actually endearing in its informality and totally appropriate for the diverse array of practitioners and projects that sit between its pages. And, of course, it's always refreshing to see the validity of the medium all Broken Frontier readers love being recognised across a broader spectrum of the arts…
For more on Foxhole magazine check out their site here and follow them on Twitter here. You can buy Foxhole #1 online here priced £7.00 and #2 debuts at the Bristol Comic and Zine Fair this Saturday 3rd October.
For regular updates on all things small press follow Andy Oliver on Twitter here.