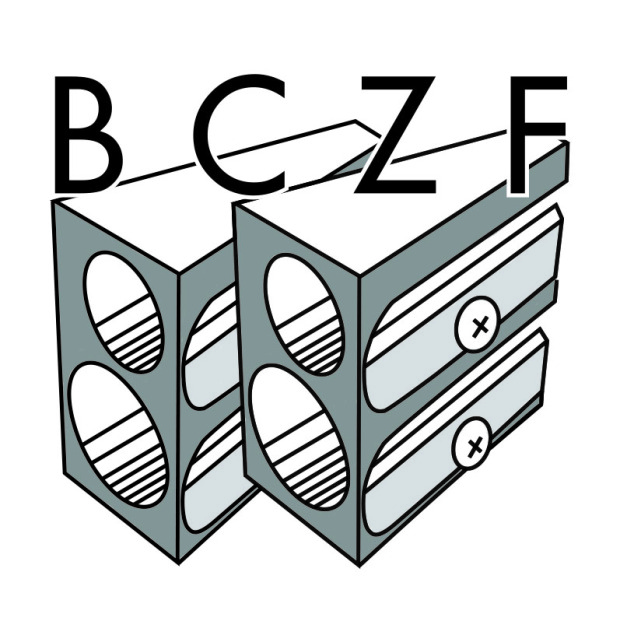 While I have been aware for some time that today's announcement was coming in some form, the news that the Bristol Comic and Zine Fair is calling it a day after 8 fantastic years genuinely seems like the end of an era. The BCZF team made a statement earlier today on Twitter and on their website thanking the organisers, volunteers, exhibitors, attendees and venues that have been a part of this true staple of our UK comics community for the best part of a decade. With other projects taking up its organisers' available time the decision to end on a high is a hugely understandable one.
If you were at last year's buzzing Bristol and Comic Zine Fair you will be well aware of what a friendly, welcoming and enthusiastic event it is. The current BCZF team of Esme Betamax and Hannah Chapman, Amy Cook and Chloe Moore put together a day that wasn't just brilliantly curated in terms of exhibitors but was one of the most accessible and inclusive occasions on the comics calendar. In fact BCZF was the benchmark for good practice in that regard and simply inspirational in its approach.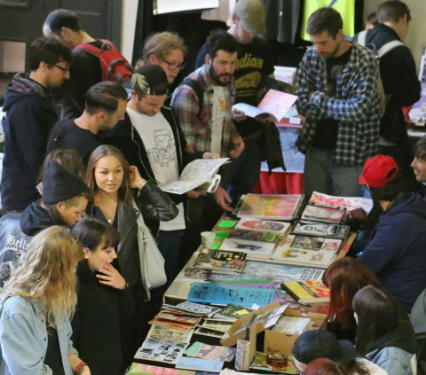 Founded in 2011 by Simon Moreton, Nick Soucek and Esme Betamax, BCZF's origins were outlined to me back in a 2015 interview with Moreton here at Broken Frontier. The original fair was held in a bar with just a dozen or so exhibitors and in Moreton's words was started to "build a new audience for people who made work like we did.  The only comics game in town that we knew of was the Bristol Comic Expo. Nick and I exhibited there a couple of times and noticed that the work we were interested in making wasn't really being supported in those kinds of shows. So we started our own."
It would grow significantly in stature over the years moving first to the basement of Café Kino before finding a regular home at the impressive The Station venue. Before Thought Bubble's temporary move to September, BCZF always felt like the beginning of UK festival season for indie comics fans and its mix of self-published and micropublished work made it an essential place to be every autumn.
I've been around the UK small press scene long enough to know it's a constantly evolving environment and while concerns are being expressed on social media at the moment about a number of independent fairs not returning in 2019 there are also other all-new dates for your diaries popping up. Josh Hicks' Cardiff Comics Carnival is one this month and there are others debuting later in the year yet to be announced that we'll be covering in due course. Fear not. This is a vibrant and burgeoning creative community and it's growing not contracting!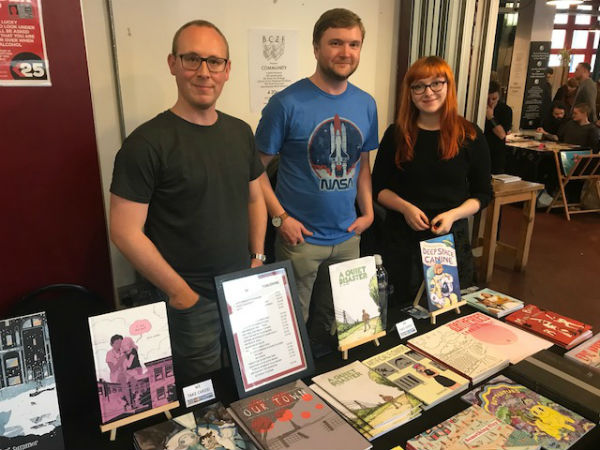 Avery Hill at BCZF in 2017 – left to right Dave White, Ricky Miller and Ellice Weaver
Like many, I have some incredibly happy memories of BCZF and maybe I'll share a few more of those on social media this week. But the most important thing right now is to thank everyone involved with the Fair over the years for their incredible work in putting on this much loved institution year after year. Value the people who support, nurture and promote our small press world. They deserve our gratitude, and that's very easily expressed by thanking the Bristol Comic and Zine Fair team on the Twitter thread here.
From the Broken Frontier team – thank you BCZF! You set the standard for independent fairs and you will be very, very much missed by us all.