It's almost Wednesday, and you know what that means: a fresh load of comics and graphic novels! With so many publications hitting your local comics store or digital storefront, BF is here to lead you through the woods. These are the books that need to be on your pull list this week.
Comic of the Week
Displaced Persons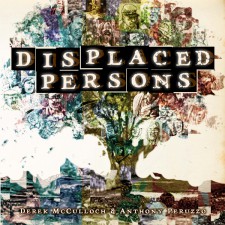 Never let it be said that persistence doesn't pay kind dividends in the funny book business. After almost fifteen years in development, Derek McCulloch's (Stagger Lee) epic crime thriller set in the City by the Bay over a period of sixty years, is well worth the wait.
Fusing elements of detective fiction and "puzzle stories", with just a dash of time-travel, McCulloch showcases the colorful history of San Francisco, while weaving a multi-generational saga that explores the effects of history on our own ever-changing stories.
Featuring stunning artwork from the versatile Anthony Peruzzo, who captures three different eras in the city's history in exquisite detail, this is an OGN that will carry you away with its intense character studies and lush visuals.
Derek McCulloch (W), Anthony Peruzzo (A) • Image Comics, $17.99.
– Jason Wilkins
The People Inside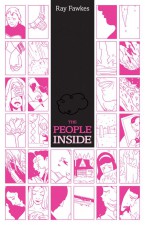 Along with his creative buddies Jeff Lemire and Matt Kindt, Ray Fawkes is winning a lot of plaudits for his 'mainstream' comics writing. However, as is also the case with Lemire and Kindt, it's his more personal work as a writer/artist that really gets the discerning reader's heart beating a little faster.
The People Inside is a thematic and formal follow-up to his earlier graphic novel, One Soul (2011). Across its 146 pages it uses simple imagery and a spare, poetic narration to track the love lives of 24 diverse characters through an adult lifetime. As in One Soul, each character occupies the same spot on each double-page spread, but Fawkes takes the set-up a step further by using the form effectively to mark the formation and break-up of relationships.
It's a tribute to Fawkes's talent that even by just peeping at his 24 people through the smallest of keyholes, he delivers powerful characterisation, moments of joy and some truly devastating blows. No-one could begrudge Fawkes his payday in the mainstream, but this is the kind of work that will forge his reputation for years to come.
Ray Fawkes (W/A) • Oni Press, $24.99
– Tom Murphy
The Guns of Shadow Valley HC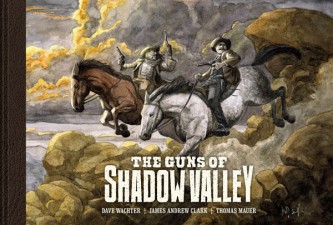 Remember how in my staff pick for last week's releases, I talked about how the few good Western comics published these days always have a supernatural twist nowadays as I sang the praises of Cullen Bunn and Brian Hurtt's The Sixth Gun? Such is the case with this week's The Guns of Shadow Valley, featuring a band of gunmen with superpowers that aim to protect their valley from a mad Colonel.
The story, which further blends the classic Western tropes with steampunk and mystic elements, scored nominations for a Harvey and an Eisner award for best webcomic a few years ago and is now finally collected in full by Dark Horse.
If you missed out on the book's successful Kickstarter last year, this is your chance to get this rich and deep page-turner in print. A must-buy for readers wowed by Dave Wachter's previous Dark Horse work, Breath of Bones: A Tale of the Golem.
Dave Wachter & James Andrew Clark (W), Dave Wachter (A) • Dark Horse, $24.99
– Frederik Hautain
Dead@17: The Blasphemy Throne #1
Series creator Josh Howard begins the seventh and final installment of his popular Dead@17 series with Blasphemy Throne #1. The story of Nara Kilday is a harrowing tale of her death and resurrection followed by her continuing fight against the forces of darkness. Discovering her true nature and following her destiny has pit Nara against demons, vampires, cults, and her own friends.
When the previous series, Dead@17: The Witch Queen, ended, Nara's spirit had been torn from her body as she tried to escape from Purgatory. As this issue starts, Nara is being held captive in another dimension and needs to find a way back to Earth to reunite with her dying body and ultimately end the reign of Abraham Pitch and The Beast. Longtime fans of the series will find this epic finale a thrilling conclusion.
Josh Howard (W/A) • Image Comics, $3.50
-Karen O'Brien
A Quiet Disaster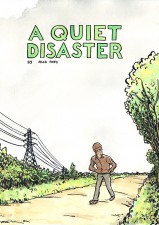 You might think, after their triumphant four comic launch of Reads Volume 2, Days, The Beginner's Guide to Being Outside and the relaunched Metroland that British micropublisher Avery Hill would be looking for a little creative downtime over the rest of the summer. But editorial team supreme Ricky Miller and David White are most assuredly not resting on their laurels and this week Alex Potts becomes the latest artistic talent to join their stable of creators when his new comic A Quiet Disaster debuts at the Comica Festival Comiket.
Potts is one of those creators whose shorter form work has always piqued my interest whenever I've read it in anthologies like The Comix Reader or Wu Wei so the prospect of a full-length comic from him is something to be positively relished. Following a day in the life of the nondescript sounding Philip as he attempts to find meaning in the trivialities of his existence, A Quiet Disaster looks to be a wry existential commentary on the banality of our everyday routines.  Avery Hill are very much the publisher to watch on the small press scene at the moment so if you're a making a trip to Comiket this weekend this should be one of the top books on your "to buy" list!
Alex Potts (W/A) • Avery Hill Publishing, £5.00 
– Andy Oliver
Dark Ages #1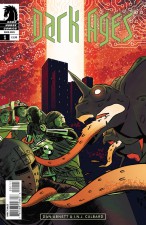 The creative team behind the Vertigo series The New Deadwardians continue their approach of taking an actual historical period and mixing in a completely unexpected element. In the case of Dark Ages, Abnett and Culbard take on the Middle Ages as only they can, by adding in an attack from alien monsters.
The medieval world is locked in war. As a godless mercenary company slogs across Europe in search of sustenance and coin, they encounter a demonic force born not of hell, but of somewhere else entirely!
Dan Abnet (W), I. N. J. Culbard (A) • Dark Horse Comics, $3.99

– Tyler Chin-Tanner

Hip Hop Family Tree Volume 2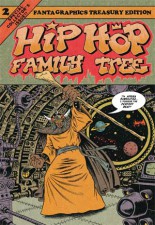 These days comics are a pretty diverse medium. Graphic novels are being used to tell a myriad of stories and tall tales from all across the world and nearly every walk of life. But hip hop and comics are not two things that naturally seem to mesh together. None the less, that's what Ed Piskor has done.
This is the follow up volume 2 of his Hip Hop Family Tree graphic novels, a 'nexus of comics and hip hop culture' tracing the story of hip hop from 1981-1983, retelling with epic iconography and biblical import that story of such beacons of the ages as KRS One, ICE T, Notorious BIG and Afrika Bambaataa. If you have no idea what those names mean, never fear, all will be explained in completely utterly in no way embelished-for-effect terms and accurate chronological order. If you know exactly who those names are, or even remember fondly their explosions onto parks, rec rooms and downtown clubs, then this is the book for you. Sit back and enjoy the ride.
Ed Piskor (W/A) • Fantagraphics, $27.99

– Conori Bell-Bhuiyan