Joe Kessler's singular vision has been one of UK indie comics' greatest gifts to us over the last decade. Not solely because of his astonishingly intuitive understanding of the form, its mechanics, and how its relationship with the reader works (check out our review of Windowpane for more on that) but also for his position at Breakdown Press, undoubtedly the foremost proponent of experimental comics fare in the UK since their inception. Kessler's latest book, The Gull Yettin from New York Review Comics, is a testament to that acutely perceptive grasp of the medium and, while such accolades may not be uppermost in many creators' minds, it will be a travesty indeed if the book is not featured heavily in 2023's end-of-year "best of" lists.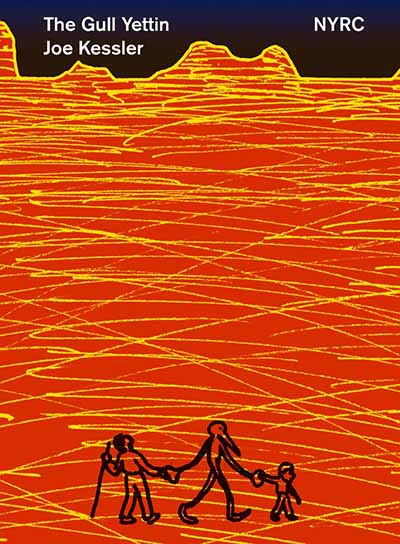 Told entirely without words – an unnecessary contrivance when Kessler can so eloquently communicate the empathetic beats of the story through pure visuals alone – The Gull Yettin is the story of a young boy and his ethereal, shape-shifting, guardian of sorts who we first meet in the form of a gull. After his home burns down, and the boy is left alone in the world, he embarks on a journey with the gull who is now employing a more obviously anthropomorphised, humanoid form. Through many misadventures and encounters the gull takes on the role of both benefactor and manipulator in the boy's life…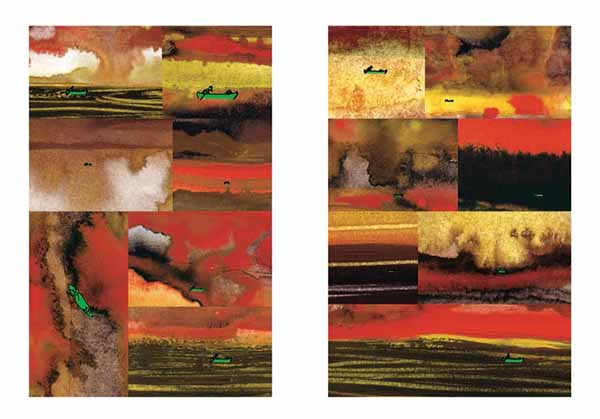 In the form of the gull we have a mentor whose concern is, from their own perspective, one of protection and safeguarding, but from ours is as malevolent and detrimental as it is beneficial and supportive, often manifesting from motivations of jealousy and control. Positive developments for the boy can be violently scuppered and the gull's presence becomes as disquieting as it was initially welcome. The Gull Yettin becomes a comics smorgasbord of emotional resonance over its near 200 pages, encompassing themes of loss, envy, misplaced devotion, concern and pity.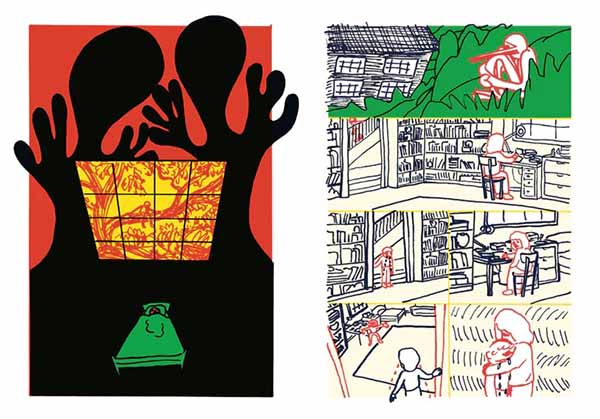 What makes this such a masterclass in graphic storytelling is Kessler's distinctive employment of the page and his intense appreciation of how colour can be used to trigger specific response in his audience. He is unsurpassed in his understanding of how to make the minimalist sophisticated and eloquent; of how to constantly transition between varying visual emphases to create something that is continually metamorphosing narratively yet still entirely consistent in visual approach.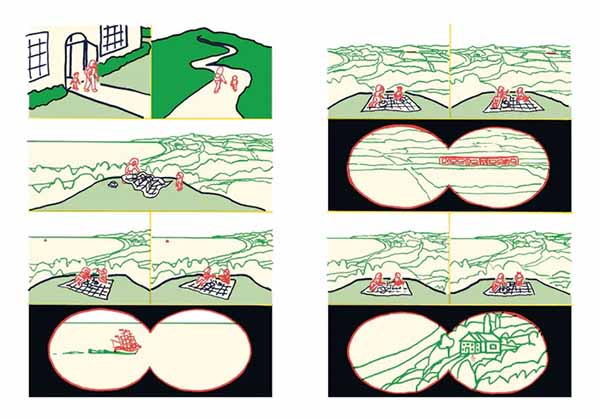 Kessler's freeform, expressionistic style shifts comfortably between changes in impetus and perspective. Environment is powerfully conveyed from the fiery ferocity of early scenes to the way in which the artist can occasionally position the characters so that they are somehow both part and apart of their surroundings. A key sequence, for example, moves abruptly from colour to black, white and splashes of read to emphasise the brutality of what we are witnessing.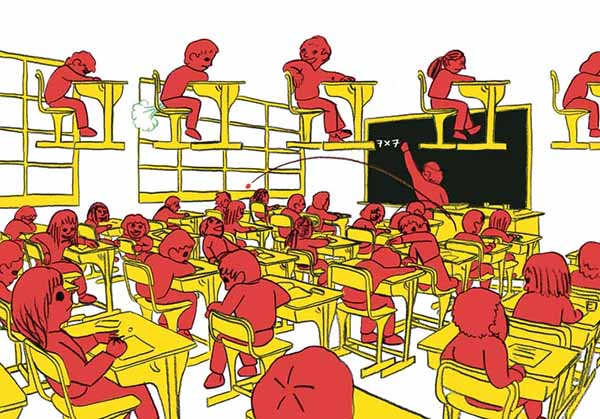 The Gull Yettin is a visual ode to how the very best and the very worst parts of us are often inextricably intertwined, and of how kindness and cruelty can be only a heartbeat's distance from each other. It's comics that border on the poetic, from one of the most important practitioners on the UK scene.
Joe Kessler (W/A) • New York Review Comics, $19.95
Review by Andy Oliver