PRIDE MONTH 2023! As a queer teen romance Lucie Bryon's Thieves, published by Nobrow Press and a nominee for Best Graphic Novel in last year's Broken Frontier Awards, has already received acclaim, both for its tender depiction of the relationship between its two central characters and its whimsically madcap premise. Bryon's witty writing and often frantically paced visuals have combined to give the reader a story that is in turns funny, poignant, endearingly ridiculous, and unashamedly heartfelt. It's one of those books that absolutely deserves every word of the praise it's received, and a feelgood tale that still manages to make some pertinent points along the way.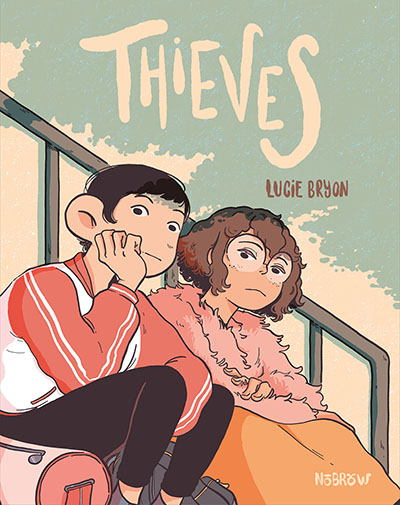 Thieves' set-up revolves around the aftermath of a party when Ella wakes up to discover she must have drunkenly stolen a whole stash of loot from the mansion it was held in. It turns out that the items in question belong (kind of) to Madeleine, Ella's object of affection, whose home the party had been held in. But there's a twist. Maddy herself had stolen them from mutual friends and acquaintances. And so begins a reverse-heist narrative as the two, alongside Ella's often sardonic friend Leslie, have to find ever more convoluted ways to return the purloined property to its original owners. Along the way a romantic relationship develops between the two…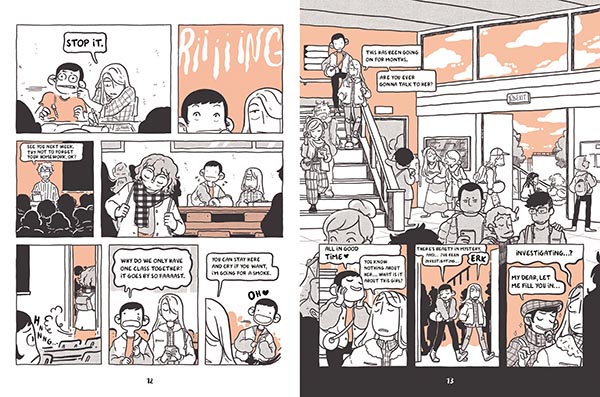 Bryon populates the book with a contained cast of easily identifiable characters who are undoubtedly flawed individuals but remain sympathetic ones. As the story progresses we learn about the forces that have shaped Ella and Madeleine into the people they have become. In that regard Thieves seeks to help the reader understand how past trauma can manifest itself in unhealthy or self-destructive ways later in life. On the surface, though, this is also an outrageously fun romp. The bulk of the book is made up of short stories detailing with delightful comedic dexterity how the duo have to go to great lengths to place the various objects (a medal, a photo album, a scarf and many more) back in the locations they were taken from.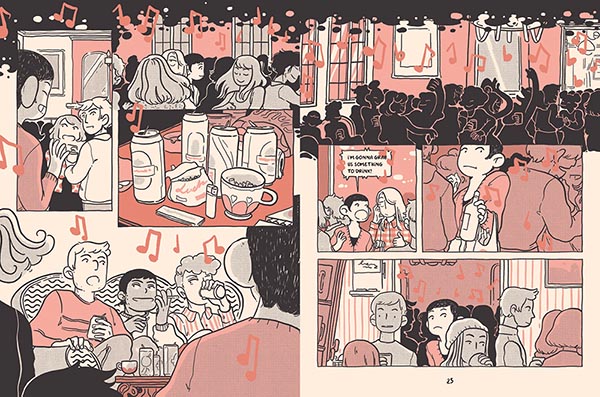 Loose and highly expressive sequentials means visual characterisation here is instantly connective; a great aid obviously in making sure the audience is immersed in the personalities and struggles of its cast, and the thematic explorations of love and friendship. Bryon's muted colour schemes shift from scene to scene, subtly reflecting the mood of each sequence. Latter steps into illustrated metaphor provide an intense visual shorthand that allows a striking insight into the characters' mindsets.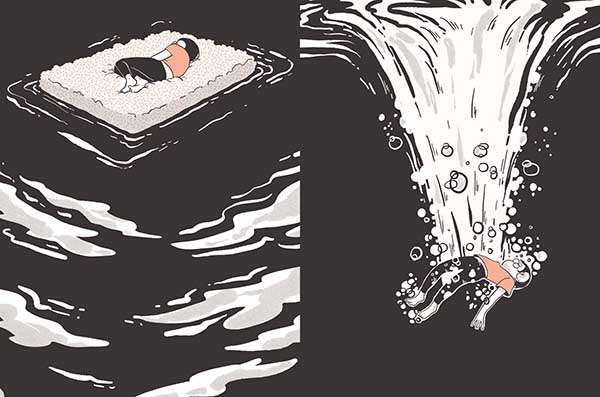 Lucie Bryon's Thieves is a charming queer love story that you will adore as much as you will read.
Lucie Bryon • Nobrow Press, £14.99
Review by Andy Oliver