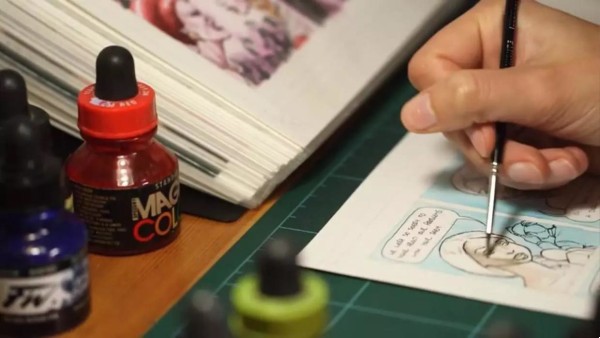 Published today, the results of the first UK Comics Creator Survey – originally announced by our esteemed Comics Laureate Hannah Berry back in April – make for fascinating if perhaps sadly predictable reading. Supported by funding from the Arts Council England, the survey is available for download today at Broken Frontier at the link at the bottom of this piece.
When Berry first launched the survey a few months back she described it in the following terms, as being "for everyone making comics in the UK. Over the last couple of decades, the UK comics scene has exploded into the wild, experimental, thoughtful and provocative artistic frontier that we belong to today. To find ways to ensure that this level of creativity and growth can be encouraged, supported, and sustained, we need to get an accurate breakdown of the situation."
Unsurprisingly participants describe their great love for the medium and our supportive UK community but also their frustrations about the industry, its infrastructure and the bleak realities about making a financially viable career in comics. It also covers the pandemic crisis and its effect on our industry/scene in great depth. There is much to digest here and we're sure we'll be returning to this crucially important document in the near future as the discussions that follow from it begin.
From our own perspective here at Broken Frontier one huge positive our small team have from the report was seeing Broken Frontier listed as the digital channel/website most mentioned by UK creators as one they use to access comic sector news and support. It's important to note that this is not a competition but it's very pleasing to see that recognition from our wider community, particularly as the support side is at the very heart of Broken Frontier's ethos. You can download the report from the link below.