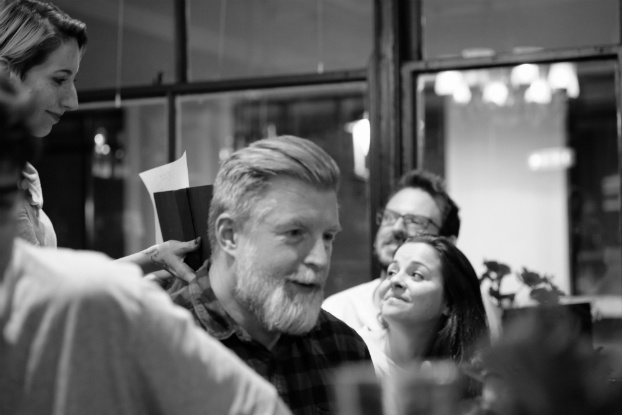 Cetacean-based punnery, the inviting sights of London Fashion Week and pedalling camelopards were just some of the themes of the latest Gosh! Comics and Broken Frontier Drink and Draw night this week as our regular collaborative event continued its cross-Soho sojourns with a visit to The Crown pub on Brewer Street.
Co-hosted by Gosh's Nora Goldberg and myself (Andy Oliver, Broken Frontier Editor-in-Chief) the free monthly gathering has grown into one of the must-attend events of the London comics calendar in 2016 with a healthy mix of regular faces and newbies in attendance. It's also a meet-up that underlines that sense of pure comics community that both Gosh and BF seek to represent.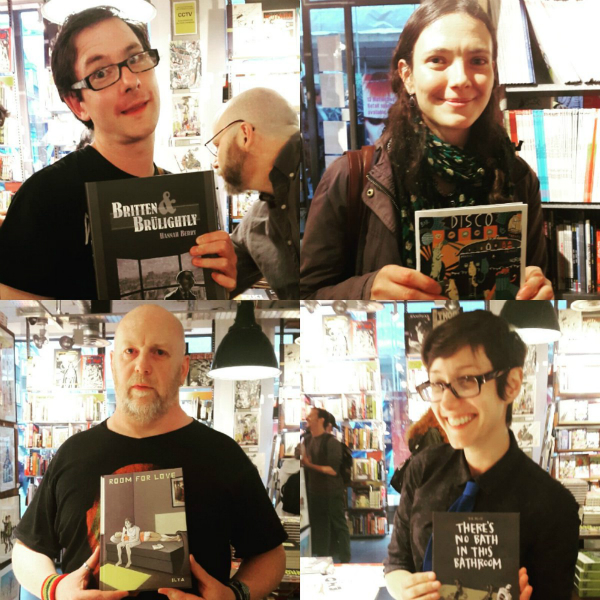 The pre-Drink and Draw signing in Gosh with, clockwise from top left: Joe Decie, Rebecca K. Jones, Hannah Berry and ILYA – spot the "contrived mistake" (Photo by Nora Goldberg)
Tuesday's evening of comics camaraderie and alcohol-fueled inspiration saw no less than four guest comics artists join in the fun with Hannah Berry (Adamtine), ILYA (Room for Love), Joe Decie (The Listening Agent) and Rebecca K. Jones (Cat Disco) all sketching and mixing with our happy crew of drink and drawers. For more on the Gosh!/BF D&D join the Facebook group here.
Below we revisit the night. Photos kindly provided by comics creator Sean Azzopardi unless otherwise noted…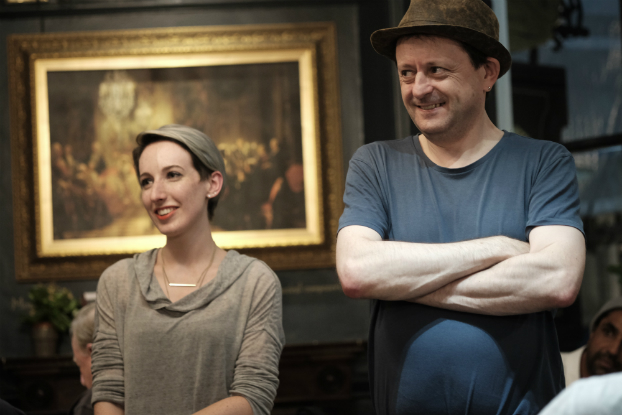 Your hosts with the most – the Drink and Draw team supreme of Nora Goldberg and Andy Oliver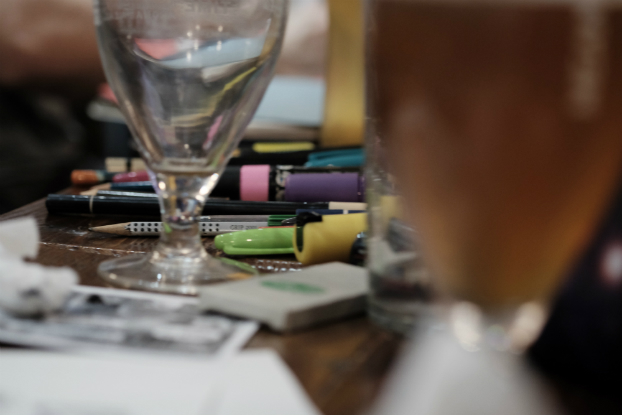 All the requisite tools of the trade…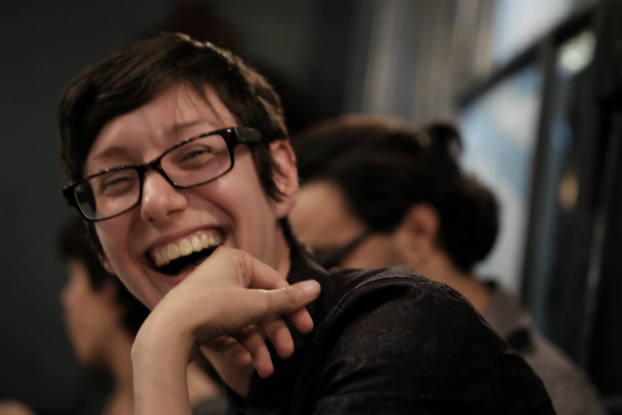 Hannah Berry getting into the spirit of the evening…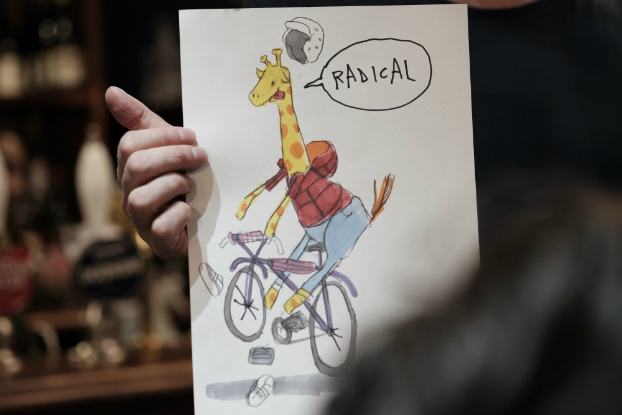 Joe Decie's 'Giraffes on a Bike' theme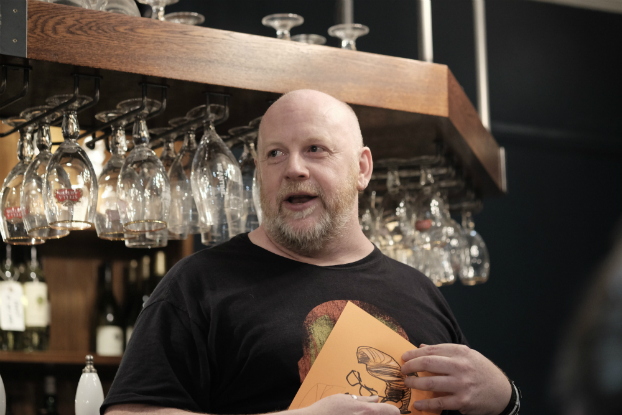 ILYA giving the assembled masses a particularly memorable subject to draw…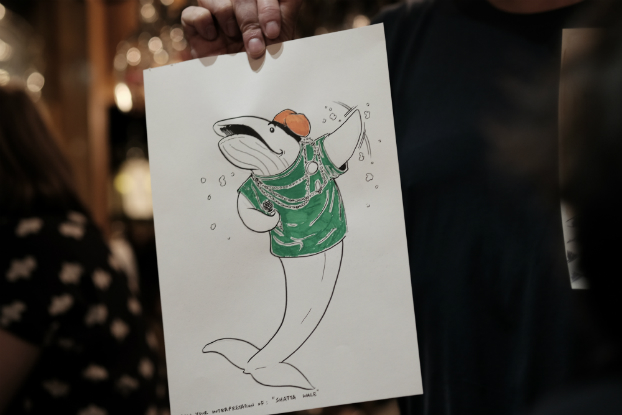 Each drawing session ends in a (voluntary!) 'Show and Tell' session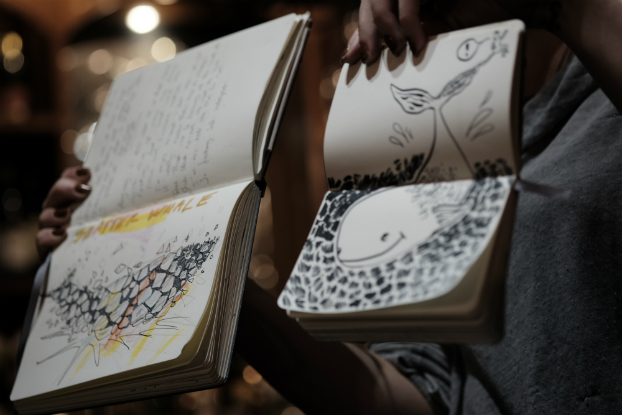 More sketchbooks being shared around the room…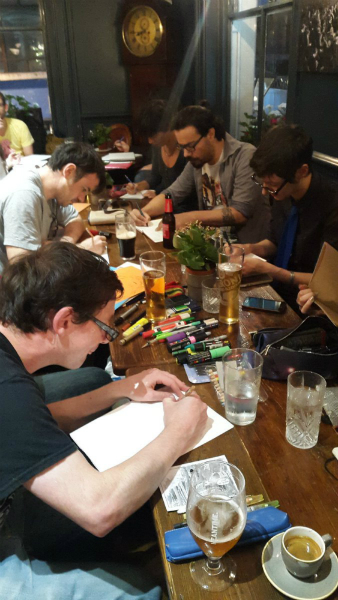 Diligent doodlers at work – photo by Nora Goldberg
Don't forget to join the Gosh/BF Drink and Draw Facebook page here.