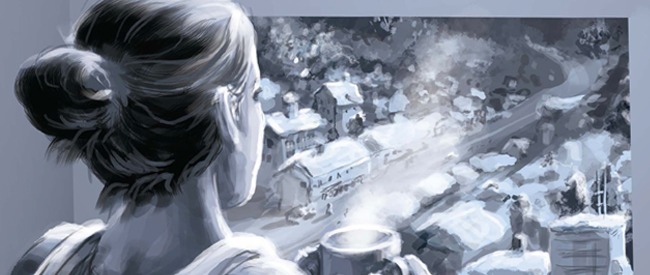 Having not had much luck in his home country, Hungarian artist Varga Tamás made the bold decision to cross the Atlantic in an attempt to enter the American comic market. This was a journey that would begin in Dover, New Jersey as an art student attending the world-famous Kubert School.
By the time the artist, nicknamed Tomi, started classes in the US, he had already begun his first comic series, Zoe, which he later published through ComiXology Submit while still in school. As it turns out, this would be a start of a trend, as during his final year in school he also landed his first coloring job through IDW, on The Shrinking Man, and was handpicked by Marguerite Bennett (A-Force, InSEXts) to collaborate on a story for the Broken Frontier Anthology.
Now a graduate, Tomi remains busy in the industry, coloring for IDW on Fistful of Blood with Kevin Eastman and Simon Bisley, as well as putting together a new collection of stories with Marguerite Bennett that will come out later in the year. He even manages to reserve some time to work on his own projects. Lucky for us, he was able to squeeze in an interview about his journey to the US, his time in school, and how he broke into the comic business.
Broken Frontier: You grew up in Hungary. What can you tell us about growing up there, how you got into comics and becoming an artist?
Tomi: I was born on the first day of the post-communist era. I grew up in a country that spent the last 25 years trying to figure itself out and how it wants ​to do things, and I think that is a major theme in my personality and my stories, too.
I have always been a late bloomer. I've been drawing since day one, but I come from a family of doctors, so becoming an artist didn't even occur to me until I graduated from high school and had to decide what I wanted to do with my life.
I grew up in a small town, I had no artist examples around me, so while my parents were supportive I was sort of flying blind. I was writing a lot in high school, so at the time it was a draw between that and art, but I didn't get into screenwriting college, so I spent the next few years in art schools studying graphic design and photography, hoping to find my place.
While I have always loved comics, the market at home was always small and dying, so I tried to find the closest available profession. But my style just didn't fit with contemporary European illustration, and graphic design was too impersonal for me without the storytelling aspect, so after four years I realized that I had to look outside my country.
What drove you to attend the Kubert school and move all the way to the US?
​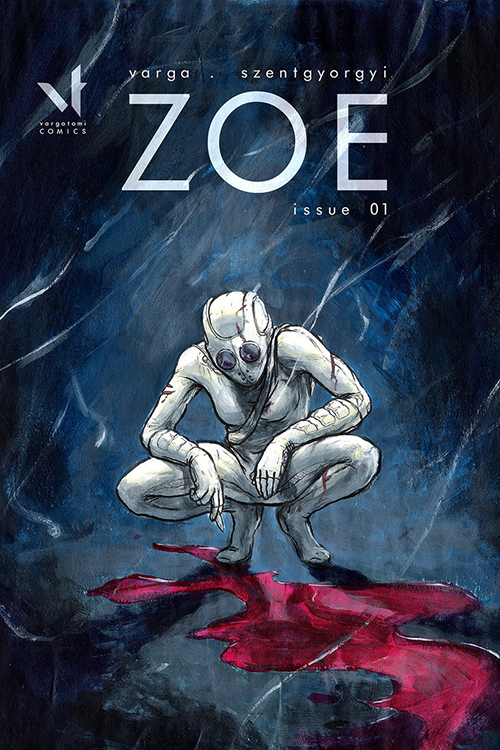 The almighty power of Google, ha ha. In January 2012 I went online to look for any college abroad that could take me closer to comics, but I only found the same graphic design programs everywhere. So one night I just gave up on the prestige of college degrees and just typed "comic book school" into Google; the first result was the Kubert School's website.
I had never heard of the place, but I had a couple of Ultimate comics from Adam and Andy, so the name wasn't unfamiliar, and the website seemed to show the exact thing I was looking for. It was that typical midnight hour when you get a chill down your spine because you know that your life is about to change.
We were so certain that my Dad got the shot glasses out and my Mom teared up, because they knew I was gone. In a month I finished drawing the first issue of my comic Zoe (which is now on ComiXology Submit), sent the pages off with my application to the school and never looked back.
How has the Kubert School helped to develop your art skills? Has it pushed you to try new approaches to your art that you wouldn't have tried if you hadn't attended the school?
Oh boy, yes. I came here with almost four issues of a comic and years of art college under my belt, so I thought it would be easy, but that idea flew out the window in weeks. I never worked digitally (with Zoe we made a point of keeping it hand-painted) and I didn't have professional drawing tools anyway, so Kolinsky brushes and quills and Wacom tablets were as new to me as to the next person.
The funny thing is, everyone was so focused on storytelling that it wasn't until the end of my second year that some of my teachers picked up on the fact that I might not be hopeless at coloring and asked me to do samples for them. That really changed everything, especially when we got Jan Duursema's digital painting class in third year.
I was experimenting with more things than ever before, doing less linear art and more tonal stuff, like digital painting and even scratchboard for comics, and I utilized all I learned in my story for the BF anthology.
How did you become friends with Marguerite Bennett?
Almost entirely by chance, as the best things happen to be. I was just lucky enough to meet her two seconds before she became Marguerite.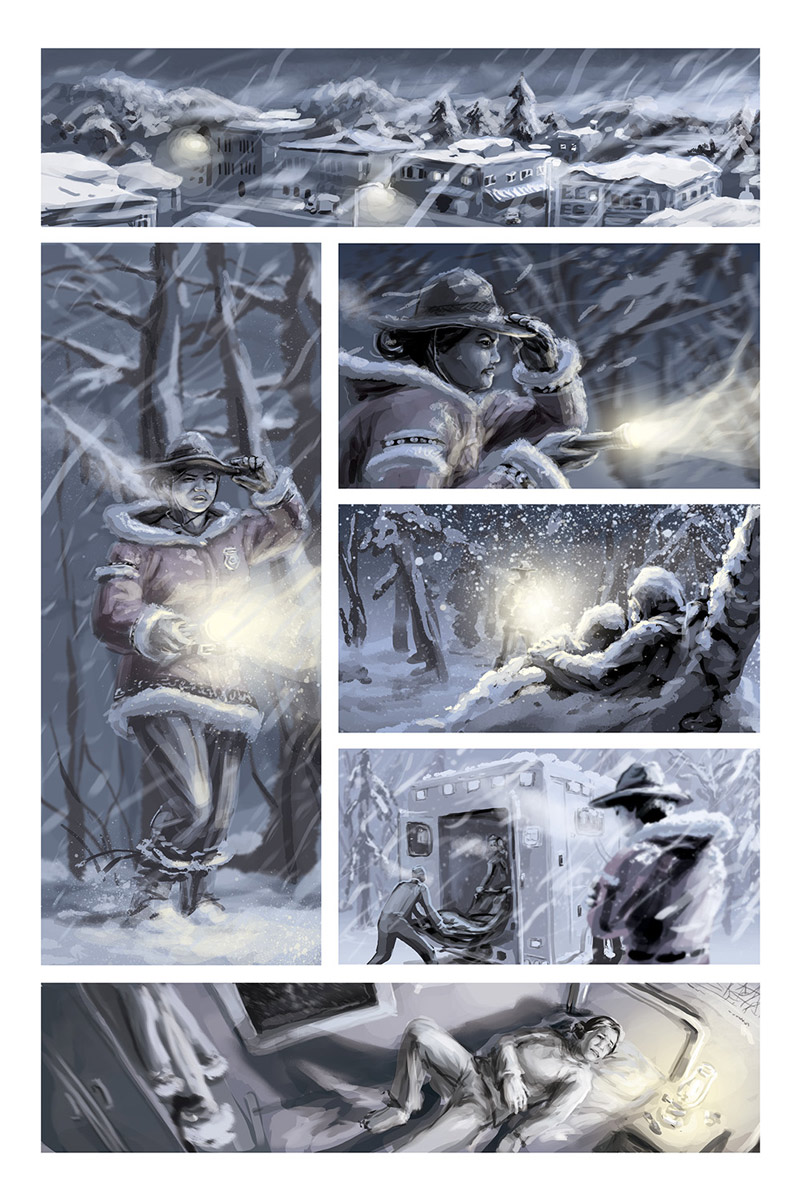 My classmates Patrick Thompson and Dov Smiley had the idea to build connections between our art school and writing schools, and they reached out to Sarah Lawrence, where Marguerite happened to be graduating at the time, and they came to our open house in April 2013.
I was totally oblivious to who she was, I just saw that she was outstandingly professional and friendly, she was taking notes and knew what questions to ask, then she gave me her e-mail, so I left thinking to myself, "What a nice girl." And then the next day someone said to me, "You know she is writing Batman, right?" and I felt like a dumbass.
A few weeks later they invited us to one of their readings so we could get an idea about their writing, and Marguerite took the stage (or rather, the couch) and read one of her short horror stories, Everyone was speechless, she totally just dropped the mike, and the artist in me thought, "I'm in love and I want to have lots of your babies."
So we stayed in touch, met a couple of times over the next year, and I felt we really connected, which was crazy, because at that point she was surrounded by people like Ben Oliver, Lee Bermejo and Sean Murphy, and I was thinking "what is she doing talking to me in a diner in Jersey?" I was ready to drop out of the school to get a chance to work with her. We were just waiting for the right time and this book seemed to be it.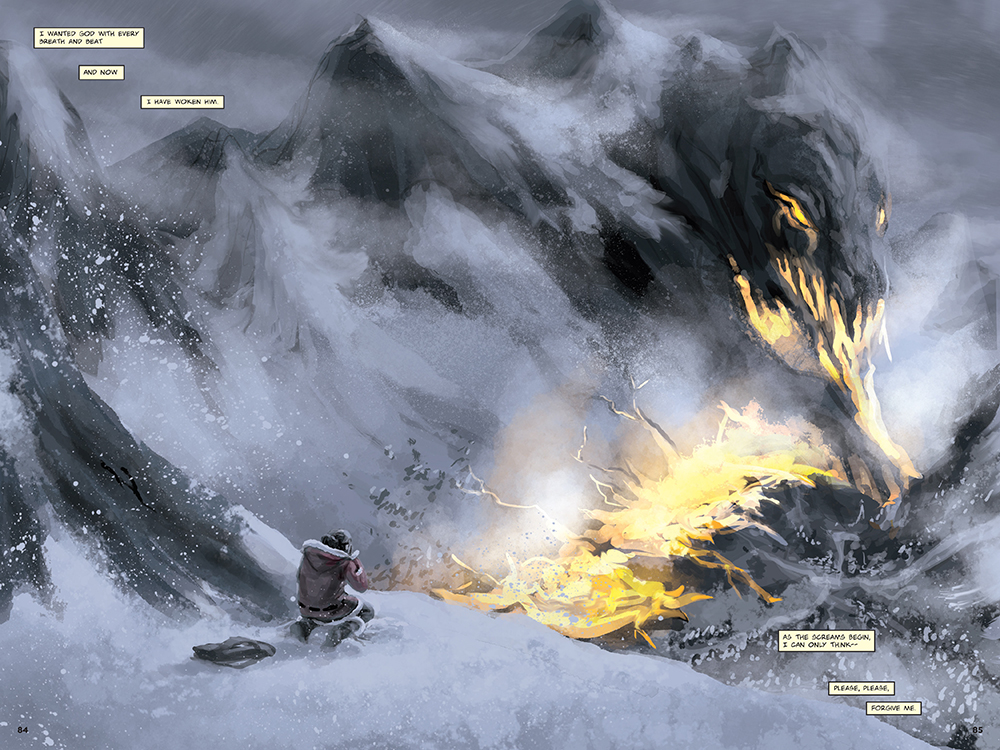 What can you tell us about the story you two are working on for the Broken Frontier anthology and what are you most excited about it?
This is the third story we have done together – I am hoping we can put out a collection of them some time this year. What all three have in common is that they all have female protagonists, a folkloric feel and a horrendous discovery in the end.
I think the reason we hit it off so much is we both feel most at home in a certain "magical realism", where a deep insight to the characters' deeeeeply disturbed psyches mixes with elements of the supernatural and horror. I feel like I get to work from the best of Marguerite's writing, because in these shorts she really pulls out all the stops and pushes the reader to their very limits. Every time I get to the end of a script she sends I exclaim, "Holy crap, woman! This is amazing, but how do you come up with this dark stuff?"
I am afraid to say anything that might spoil it, but one aspect of our story in the anthology that I find intriguing above all else is it involves searching for something larger than us (call it God or whatever you like), wanting to find out certain truths maybe more than you are supposed to, and I can very much relate to that. I love that it has that vibe like Prometheus, with the "let's find God and hope for the best" part.
Last year you started working for IDW as a colorist. How did that come about?
Another happy accident. Some of my teachers said coloring is a good way to get your foot in the door and that I had a good grasp of it, so when we could pick our special projects in the last semester I started collecting pages I wanted to practice on.
So I look at Locke & Key, one of the greatest books ever, and I think, "Hey, that would be fun to mess around with". Then I look up the editor's name in it and message him on his personal Facebook on a Saturday like a moron.
Luckily Chris Ryall, by then editor-in-chief of IDW (sweetheart that he is), ignored my attempt at career suicide, dug up some pages from the archive for me and agreed to take a look at my efforts.
He ended up liking them so much that two weeks later I was working on their adaptation of The Shrinking Man, of which the collection has just come out, and I had a really good time working with him and artist Mark Torres.
Halfway through Chris e-mailed me saying Kevin Eastman needed a colorist for his book Fistful of Blood with Simon Bisley, so I just replied, "I am wondering if you are serious?" – and he was. We hit it off with Kevin, so he's been giving me his covers to colors, which is how I ended up coloring his variant for The Dark Knight III.
Last year made my dreams come true, even though they were dreams I didn't even know I was brave enough to have.