There's an early scene in Lewis Hancox's Welcome to St. Hell: My Trans Teen Misadventure that looks back to his pre-transition schooldays as Lois and being referred to by classmates as "a boy in a skirt." Hancox's adult self, a visually constant rooted fixture in his past here, reflects on this with a quiet worldweariness: "The funny thing is, tho, it was true… I was a boy in a skirt." It's a narrative technique that he uses to great effect in Welcome to St. Hell as past and future both converge and are juxtaposed; a kind of wish-fulfilment journey to yesteryear to reassure his teenage self that she will get through this period okay. (A quick side note that this review will switch between pronouns for its protagonist as the book itself does).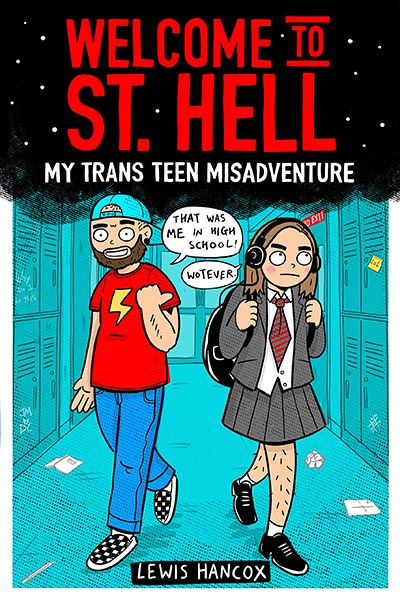 The St. Hell of the title is a contraction of St. Helen's, both the town where Hancox grew up and the name of the school he attended. The first half of the book focusses on his high school days, as Lois struggles to come to terms with her dysphoria, to fit into the social rituals of the school environment when she can't express her true gender identity, and deal with feeling an outcast within her peer group. Or as the book's back page blurb summarises Lewis's interactions with Lois: "He knows she hates her body. He knows she's confused about who to snog. He knows she's really a he and will ultimately realise this…"
For all its obviously socially important subject matter Welcome to St. Hell is not without a definite endearing humour, as bleak as the catalysts for that comedy often are. Hancox's story feels all the more grounded for its use of regional dialect, and its recognisable comic-of-age motifs that are universal despite the specificity of its subject matter. He uses a black-framed coding to pages where he interacts with either Lois or other members of the cast (parents and friends). In these sequences we are given a retrospective commentary that adds extra layers of understanding for the audience by giving us multiple perspectives on the events of years before.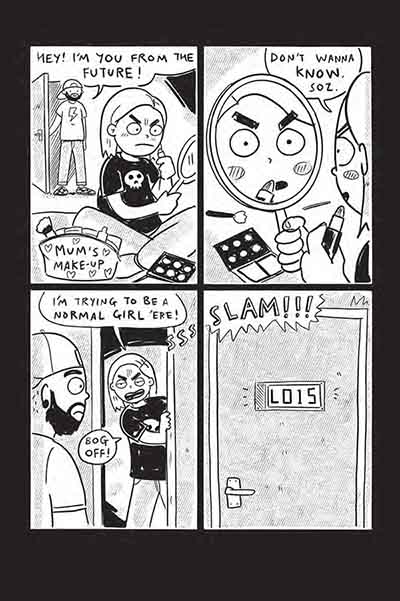 In the second half of the book we follow Lois's college days where first she comes out as "gay" and, then, finally as trans. What's particularly of note here is that Welcome to St. Hell mostly takes place in the 2000s, a time when understanding of, and empathy with, the transgender community was far more limited. As a result it's also an important social record of that era as Lois's transition to Lewis is fraught with overly officious obstacles and prejudice. While Hancox's cartooning is not over-elaborate in style it is faultless in communication, with visual characterisation being an intrinsic part of the book's success.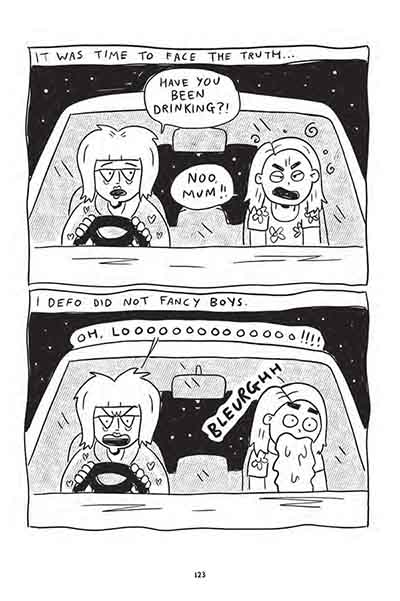 Recently shortlisted for the Waterstones Children's Book Prize for 2023 Welcome to St. Hell is another important account of the lived experiences of trans people. Raw, witty and occasionally very tender, this is a graphic memoir that deserves all the positive recognition it has received.
Lewis Hancox (W/A) • Scholastic, £10.99
Review by Andy Oliver