After a depressing week of reports surrounding a big convention's recent shocking treatment of indie comic artists some better news this week with the announcement of a new event for the small press and self-publishing scene. The Winchester Comics Fair will debut this November courtesy of creators Tim Bird and Julian Payne. More details in the press release below.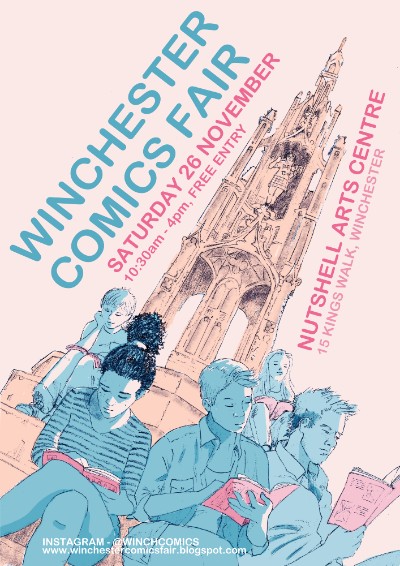 Tim Bird and Julian Payne are organising the first Winchester Comics Fair, to be held at The Nutshell Theatre on Saturday 26th November 2022. They hope to bring together readers and creators from the local area to celebrate the medium of comics. Winchester has a thriving creative scene with many local artists and printmakers, as well as a world famous art school. Tim and Julian hope to introduce the world of self-published and small-press independent comics to a new audience in Winchester.
Creators wishing to exhibit at the event can fill out an application form here. The deadline for applications is 16th September 2022.
The Winchester Comics Fair is a not-for-profit event, exhibitors only need to pay for their table : £20 for a full table or £10 for a half table. The event will be free to enter for visitors.