Every few weeks we sift through all the dozens of crowdfunding communications we receive here at BF each week to bring you a handful of the more intriguing, exciting, experimental and daring uses of the form that we spot, along with some interesting campaigns we've found ourselves. These are comics that both fit the Broken Frontier coverage ethos and that we think deserve your support and backing!
Welcome to Crowdfunding Corner…
2dcloud Spring 2019
The who and what: Indie micropublishing faves 2dcloud relaunch their line with a crowdfunding campaign that includes both curated book boxes from their past and a new Spring 2019 line-up featuring an unmissable list of alternative comics names:
Mirror Mirror 3 by Haejin Park, Paige Mehrer, Sophie Page
Copy Kitty by Kyung Me
Röhner by Max Baitinger
Yet Here We Are Dealing With The Things We Should Have Ignored by Tommi Parrish
Grand Electric Thought Power Mother by Lale Westvind, edited by Kim Jooha
Hotel Vibes by Chou Yi, edited by Kim Jooha
Diary Comics by Tara Booth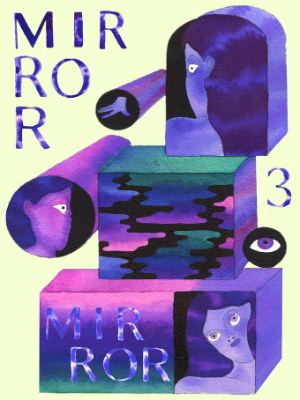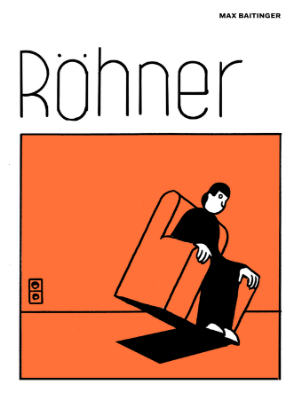 What's on offer: For old school 2dcloud fans the new releases will undoubtedly be the big draw here but if you're looking to investigate their past offerings there are also a number of themed boxes (from autobio to nature to the surreal and beyond) and dedicated artist reward tiers well worth checking out. You can also check out some of our past 2dcloud coverage here at Broken Frontier for related reviews and interviews.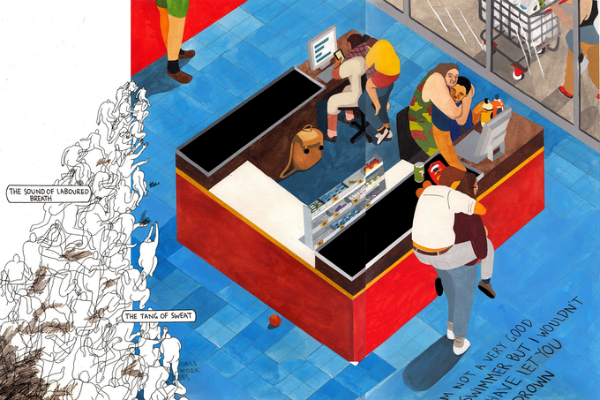 Why you should back it: Nobody plays with the form with quite the same sensibilities as 2dcloud do! Be prepared for books that can be experimental, abstract, alt and occasionally bizarre, and a true education in how indie comics can push the boundaries of the medium.
Finding Home Volume 2: The Healer
The who and what: Hari Conner's series began life as a webcomic and comes to print for a second volume of a planned trilogy with this edition (committed fans will get to read it in print before it goes online!). Mixing themes of fantasy, LGBT romance, nature and mental health awareness, it follows its protagonists the dryad Chepi and the inn cook Janek on a journey of discovery.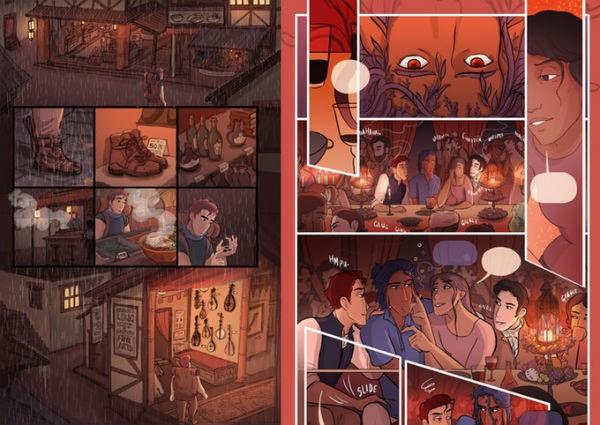 What's on offer: There's the opportunity to grab both volumes of the book plus pins, a print, a sweatshirt and original pencil art nearer the top end of the tiers.
Why you should back it: Our very own Holly Raidl described the first book as "delightful storytelling" here last year at BF. Hari Conner is a SICBA Award winner and a rising star in the indie genre comics world. This is the perfect entry point to their work for the uninitiated.
The Life & Times of Butch Dykes
The who and what: Canadian-based, Brazilian-born artist Eloisa Aquino's The Life & Times of Butch Dykes collects together zines created over a decade celebrating "butch lesbians throughout history and today." Published by Microcosm Publishing it looks at both the major achievements of often unsung figures as well as the smaller human moments in their lives. Subjects include American novelist Gertrude Stein, academic Gloria Anzaldúa, model Jenny Shimizu (below) and gender theorist Judith Butler.
What's on offer: Apart from the usual print and digital versions the reward tiers include bundles with other complementary books and zines, and the opportunity for copies to be sent to libraries and/or queer centres, There are lots of options to share the book included as part of the campaign!
Why you should back it: Microcosm have a proven track record in publishing inclusive work with an ethos of empowerment. The examples of Aquino's work on the campaign page underline the accessible and celebratory nature of the project, and it's always pleasing to see zine culture being brought to a wider audience.
Griff Gristle: The Endless Voyage
The who and what: A new adventure for Griff Gristle "reluctant defender against the dark monsters of the deep" from the Madius creative team of writers Rob Jones and Mike Sambrook, artist Rory Donald and designer Brad Holman, as the first arc concludes after the gripping finale of the previous instalment.
What's on offer: You won't be coming into this mid-story if you don't want to. All parts to date are available as part of the Kickstarter. Other rewards across the levels include prints, a patch, a beanie hat and a t-shirt.
Why you should back it: Just look at that haunting artwork. That alone should be enough to grab you with its brooding power. But if you need more persuading just check out the campaign page which is crammed full of pull quotes from respected commentators on the genre comics side of small press coverage!