It has, admittedly, been a while since we last published one of our 'Crowdfunding Corner' columns on Broken Frontier. But what better starting point to reintroduce the feature than a comics collection that reflects the response of the comics community to 2020 like no other has to date? We've run a lot of coverage on Insider Art – the digital book that saw over 100 creators come together in a benefit project to support female and non-binary retailers impacted by the pandemic – but we're not going to miss the opportunity to give the Kickstarter to fund a print version a bit of an extra boost.
For those unfamiliar with the Broken Frontier 'Crowdfunding Corner' philosophy… for editions of this feature in the past we sifted through all the dozens of crowdfunding communications we received at BF each fortnight to bring you a handful of the more intriguing, exciting, experimental and daring uses of the form that we spotted, along with some interesting campaigns we found ourselves. It was designed to promote comics or related publications that both fit the Broken Frontier coverage ethos and that we think deserve your backing! And Insider Art certainly fits those criteria.
Insider Art
The who and what: Crammed full of pure comics, wider graphic narrative, illustration and crafts pages, Insider Art is structured into chapters representing the rooms of a house, and is full of reading and activities to keep readers occupied in lockdown. The project was led by Shelly Bond (Black Crown, Vertigo) to help female and non-binary comics retailers feeling the brunt of the pandemic's economic repercussions. A team of editors were responsible for curating each section (you can read an Insider Art interview with two of them, Chrissy Williams and Sofie Dodgson here).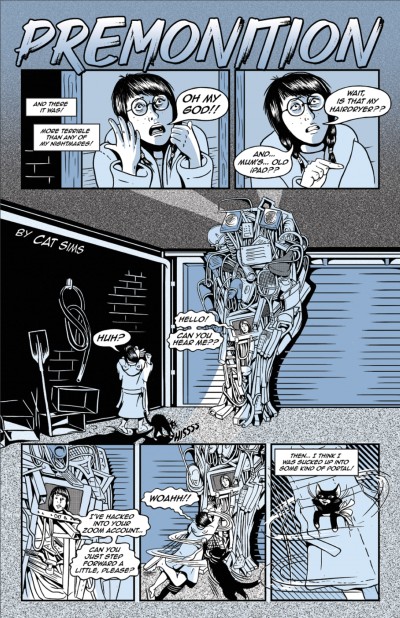 Described as an "eclectic treasure chest of graphic gems" in our Broken Frontier review here the 150 contributors include names like Becky Cloonan, Cecil Castellucci, Emi Lenox, Jody Houser, Kate Brown, Lilah Sturges, Magdalene Visaggio, Robin Furth, Shing Yin Khor, Stephanie Hans, Tini Howard, Trina Robbins and Tula Lotay.
And if you're a Broken Frontier regular then you'll recognise names like our 'Six to Watch' creators Jayde Perkin and Cat Sims, BF team member Jenny Robins, and site favourites like Sarah Gordon, Karrie Fransman, Rachael Smith and Takayo Akiyama, among many others.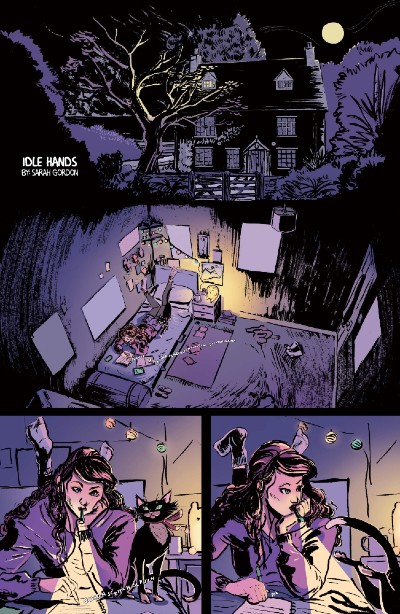 What's on offer: The digital version of the book remains an exclusive on Gumroad so this is very much about getting your hands on a print copy. The reward levels consist of combinations of the softcover book and a loot bag with pins, stickers and postcards, and there's that all-important retailer level too.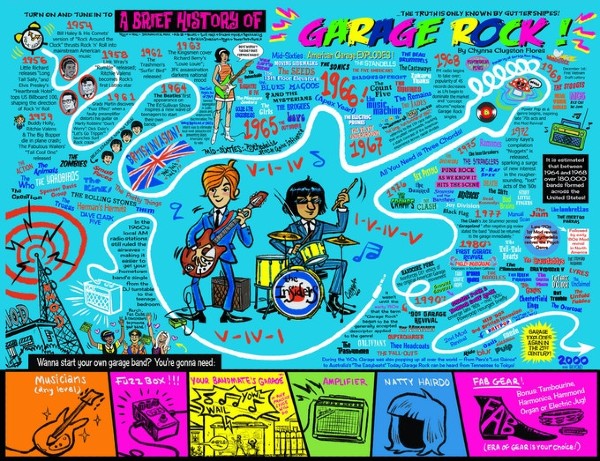 Why you should back it: Let's start with my own pull quotes on the campaign page! Most importantly, perhaps, is my statement that "Insider Art could be considered one of the key releases of 2020." That concept of comics community has been such an important one for so many of us this year and projects like this embody it. An international line-up of creators coming together from all walks of comics life, whether it be "mainstream" serial comics or self-published indie and alt fare, with the aim of making a positive difference in the midst of the most trying of times. As a result they have created something that is not just supportive and socially concerned but also "a joyous celebration of graphic narrative in a multiplicity of forms."
If you're only going to back one crowdfunding campaign this year make it this one!