Every few weeks we sift through all the dozens of crowdfunding communications we receive here at BF each week to bring you a handful of the more intriguing, exciting, experimental and daring uses of the form that we spot, along with some interesting campaigns we've found ourselves. These are comics that both fit the Broken Frontier coverage ethos and that we think deserve your support and backing!
Welcome to Crowdfunding Corner…
Cautionary Fables and Fairy Tales: Oceania Edition
The who and what: Put together by Kel McDonald (Sorcery 101, Misfits of Avalon), Kate Ashwin (Widdershins) and Sloane Leong (Prism Stalker) this anthology takes its inspiration from the folklore of Oceania with stories by artists from that part of the world. Previous editions have included tales from Europe, Africa and Asia.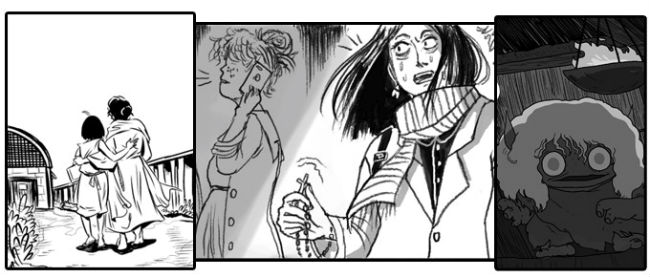 What's on offer: Reward tiers include the full set of previous anthologies and original art with potential stretch goals set to unlock further levels.
Why you should back it: It's an old stand-by when it comes to promoting anthologies but it's a valid one – books like this are the perfect introductory point to international creators whose work readers may not have had the opportunity to see before. I've heard of very few of the contributors here which is always an exciting sign in itself!
– Andy Oliver
LÖK ZINE #10: Dimensions
The who and what: The latest comics and illustration zine from ELCAF 2018 exhibitors LÖK will be published in English and Italian. They describe the theme of this issue in the following intriguing terms: "Dimension represents the degrees of freedom with which a point can move in space, these degrees are described by measures that define a shape and a size. We're talking about big, small, narrow, large, but also about dimensions in a wider sense, the space, the relationship we have with it and parallel universes, everything told through our authors' hands."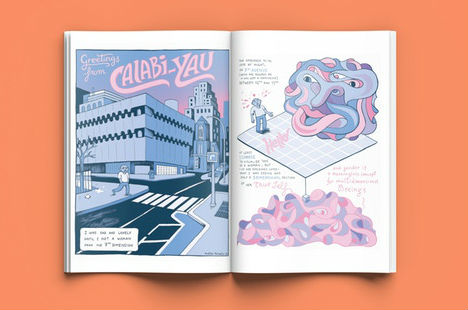 Interior art by Matteo Farinella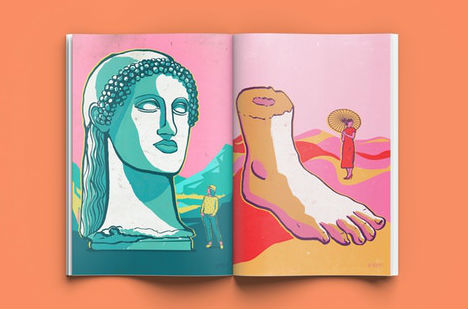 Interior art by Francesca Protopapa
What's on offer: You can get your hands on previous issues of the anthology in various assortments that can include additional items like posters and tote bags.
Why you should back it: This one is very much in the Broken Frontier coverage ballpark with its mix of comics and illustration and Eurocentric flavour. And, of course, you can always check out LÖK at ELCAF if you're around and about in London in June.
– Andy Oliver
Fanatical
The who and what: This one's a little different with a more tangential comics connection but still very much of interest to Broken Frontier readers. Fanatical is a sci-fi musical set to run at the Playground Theatre in London in November and is based on "a fictional cult comic and TV series called Angel 8."
The concept was described to us in the following terms by producer Neil Marcus: "In a distant Galaxy – the ragtag misfit crew of cargo ship Angel 8 are under the command of fearless pilot Iris Aucht. Meanwhile…at a conference centre, somewhere in England – a ragtag misfit collection of 1,000 fans gather from all across the UK for Eight Con One, the first ever official convention of the cult TV show Angel 8. Angel 8 started as a comic created by reclusive British Sci-fi author Scott Furnish. Its first TV outing ended on a shocking cliffhanger. With eager anticipation at the promise of a second series, these enthusiastic devotees have come together to celebrate their beloved series and to meet Scott face-to-face and hear his keynote speech.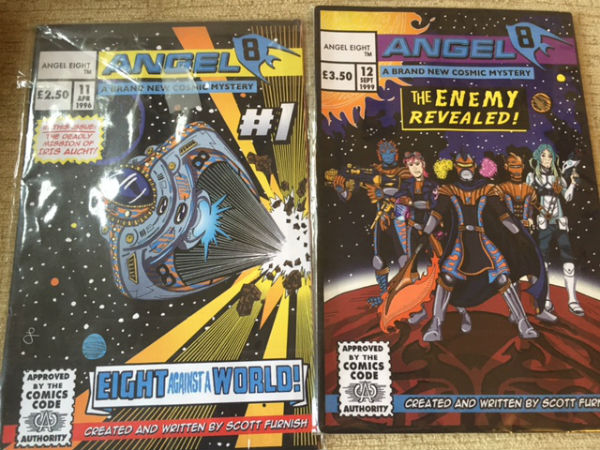 "Fanatical is about being true to oneself, finding love against the odd ,and snatching triumph from the jaws of disaster – proving that no power in the universe can keep a story from its fans. Cast includes Suanne Braun (Stargate/Red Dwarf/Mamma Mia/Cabaret)."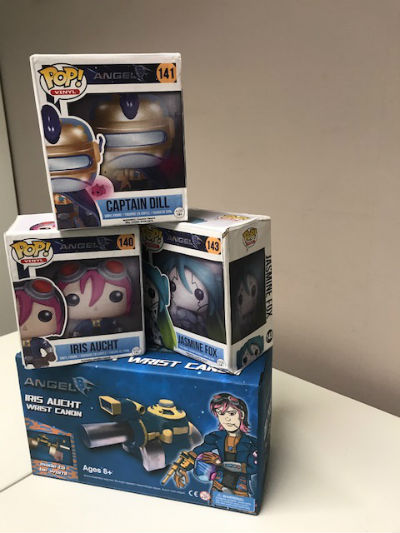 What's on offer: A Fanatical t-shirt, recognition in the show's programme, signed posters and sheet music, a song written just for you by Fanatical composer Matt Board and tickets to a performance are just some of the options available.
Why you should back it: This one has a definite cross-media crossover appeal and a metafictional draw to it that marks it out as worthy of your attention. Plus, given that some of the Broken Frontier team made a visit to the venue in question this week to see graphic novelist Jessica Martin performing the lead part in the play Shirleymander, we have to say that the Playground Theatre has a truly cracking atmosphere. We're very much looking forward to this production later in the year!
Back the Indiegogo campaign here!
– Andy Oliver
Small Hours
The who and what: Described as a graphic novel about "death, dating, and drawing set over a London summer" this autobio offering by Grace Helmer examines a time in the artist's life that encompassed the loss of her grandfather and a multitude of Tinder dates in something of a contemporary coming-of-age style narrative.
What's on offer: Rewards include prints, original art, a portrait of you by Grace and even your own personalised comic.
Why you should back it: We're loving the eclectic comics list that graphic novel commissioning editor Lizzie Kaye is putting together at Unbound which has included a number of our favourites over the last year including Ram V, Wallis Eates, Owen Michael Johnson, Jessica Martin, the Draw the Line collective and more. It was evident from the work that we picked up from her at ELCAF last year that Grace Helmer is undoubtedly a name to keep a close eye on and her addition to the Unbound ranks is another canny choice by Kaye.
Back the Unbound Books campaign here!
– Andy Oliver