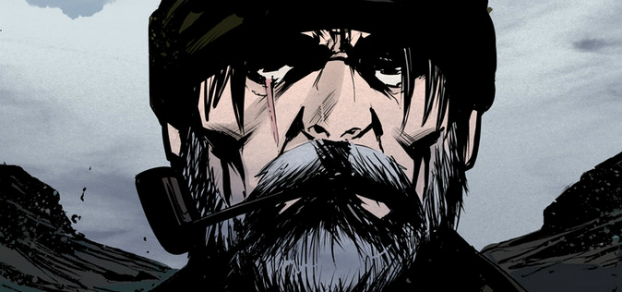 Every fortnight-(ish) we sift through all the dozens of crowdfunding communications we receive here at BF every week to bring you a handful of the more intriguing, exciting, experimental and daring uses of the form that we spot, along with some interesting campaigns we've found ourselves. These are comics that both fit the Broken Frontier coverage ethos and that we think deserve your support and backing!
Griff Gristle: The Siren's Song
The who and what: A new adventure in the horror thriller series starring the eponymous Griff Gristle as he continues to stand between us and supernatural menaces from the deep. This time around his exploits centre on a cruise ship and its worrying cargo. The book comes to us from writers Mike Sambrook and Rob Jones, artist Rory Donald and designer Brad Holman via Madius Comics.
What's on offer: You can catch up with the previous Griff Gristle story with a bundle that gives you the first Here Be Monsters episode. There are also some very tactile options that include tarot cards, an enamel badge and a t-shirt. But be quick – there's just three days left!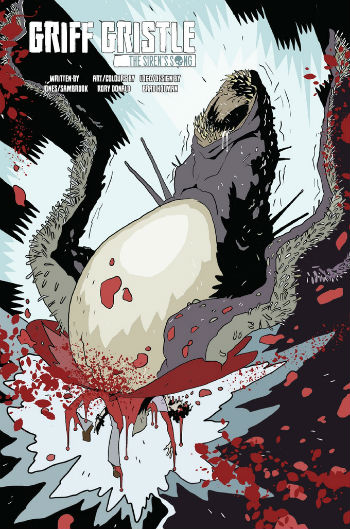 Why you should back it: Deliberately designed to be as new reader-friendly as possible this is a new instalment in an ongoing narrative that has already had notable critical acclaim from a number of trusted sources. And if that moody, haunting artwork doesn't grab you we're not sure what will…
– Andy Oliver
PersonaЖ – A Week in the Life of Daria
The who and what: An anthology offering from Sputnikat Press – a Moscow-based micropublisher looking to promote the work of Russian and international comics artists – that tells the story of one character over the course of a week, with each day illustrated by a different creator. The artists following the sometimes bizarre-sounding misadventures of reporter Daria, her cameraman and her pet snake include Irina Troitskaya (Russia), Katya Dorokhina (Russia), Mikkel Sommer (Denmark), Martoz (Italy), Andrey Petranin (Russia), Anton Mariinsky (Russia) and William Goldsmith (UK).
What's on offer: You have the chance to get hold of the first PersonaЖ one-shot, other short comics, a screen print and even your own bespoke PersonaЖ comic featuring you!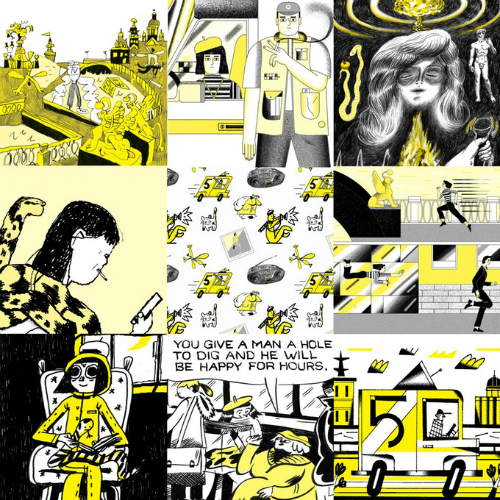 Why you should back it: This is a great opportunity to not just support the work of international artists but to discover brand new names for yourselves and investigate them further. Time is also ticking on this one though. There's just a few days left to make it a reality!
– Andy Oliver
Comicker Press: Season 2
The who and what: The second batch of diversity-focused comics from Comicker Press. There are five new books on offer here including the space opera of Chimera by Tyler Ellis; the historical fantasy Kyrie set in the Roman and Persian empires by Matt Crotts; the humorous werewolf-based Some Kind of Blue Moon by Michael D. Stewart, Thomas Boatwright, and James Greatorex; Waking Life featuring the Princess of the Dream Realm attending high school by Ben Humeniuk; and volume 2 of The Casebook of Rabbit Black with more noir-ish supernatural detective tales by Kate Sherron.

What's on offer: You can pick and choose which books you'd like, grab the whole of "season 2" or even the entire Comicker Press catalogue to date. Plus there are reward tiers for original art, commissions, to be written into a story and more!
Pages from Chimera and Some Kind of Blue Moon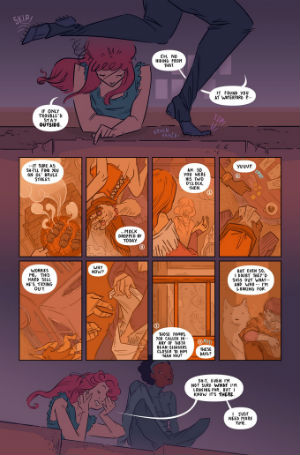 Interior page from The Casebook of Rabbit Black
Pages from Kyrie and Waking Life
Why you should back it: Comicker Press are committed to diversity and representation both on and off the page through all their projects. You'll be supporting that philosophy by helping to bring these digital-first comics to print.
– Andy Oliver
Combat Dunkirk by Sam Glanzman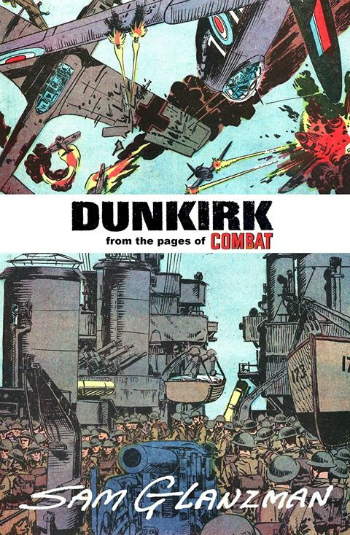 The who and what: A reprint edition of the issue of Dell Comics' 1960s series Combat that covered the World War II events at Dunkirk. Illustrated by Sam Glanzman – the veteran artist the comics world sadly lost a couple of months back – the original artwork has been cleaned up and restored for this handsome new version.
What's on offer: There's a variant cover edition by Walt Simonson that you can opt for as well as bundles with other reprinted Sam Glanzman books. At the top end of the rewards tiers there's the chance to own original Sam Glanzman art!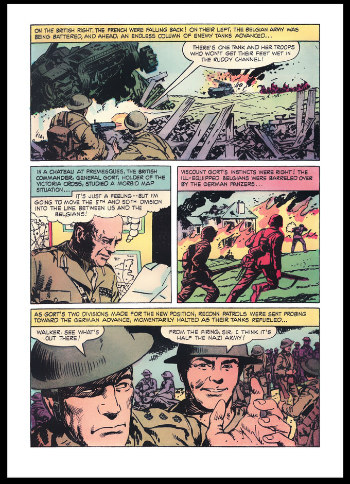 Why you should back it: Campaign organiser Drew Ford has been responsible for putting some key Sam Glanzman work back into print at Dover Publications (including A Sailor's Story and U.S.S. Stevens) and his passion for Glanzman's work is obvious. This will be an obvious labour of love for him and an opportunity for the rest of us to read some long out-of-print work by a legendary artist.
You only have three days left though so be quick!
– Andy Oliver