Our Crowdfunding Corner feature returns again today as we continue to once again actively spotlight the more intriguing, exciting, experimental, community-based or daring uses of the form that we spot on the crowdfunding circuit. These are comics that both fit the Broken Frontier coverage ethos and that we think deserve your support and backing! Today's subject is multiple Broken Frontier Award-winning Avery Hill Publishing's Spring 2022 Kickstarter campaign. featuring work from George Wylesol, Taki Soma and Claire Scully.
The who and what: Avery Hill Publishing enter the crowdfunding world with three new projects for the first half of 2022 – George Wylesol's 2120, Taki Soma's Sleeping While Standing, and Claire Scully's Outer Wilderness.
What's on offer: It's a stripped back campaign getting right to the heart of what matters by focussing squarely on print and PDF combinations of the three books (with the odd bookplate thrown in). But there's also the opportunity to back bundles that include other recent AHP offerings from 2020 and 2021.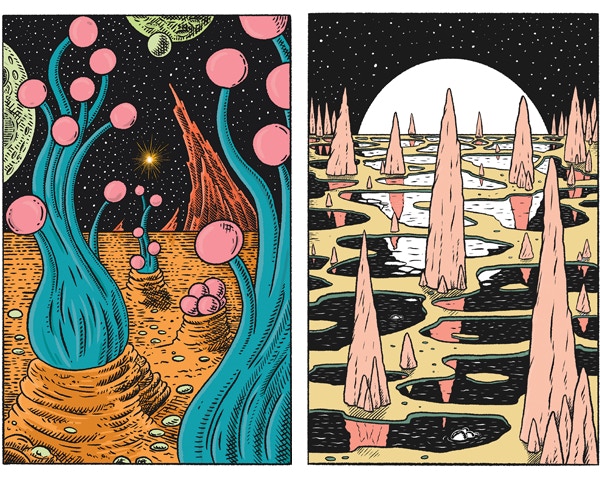 Outer Wilderness by Claire Scully
Why you should back it: Well firstly it's Avery Hill Publishing who you yourselves have contributed to vote Best Publisher in the Broken Frontier Awards three times in the last four years, and whose projects have picked up so many BF Awards over the years that we have lost count.
Secondly George Wylesol and Claire Scully have proven track records at AHP with previous books. Wylesol's anthology Ghosts, Etc. was described by our Tom Murphy in 2018 as a book that traced the development of "a compelling voice in comics" while in 2020 Internet Crusader, his acclaimed tale of online madness, was described by me as a story that "pushes, probes, tests and even breaks the boundaries of what comics can be." 2120, a "blend of classic 'choose your own adventure' stories and point and click escape games" appears to be another piece of essential experimental comics.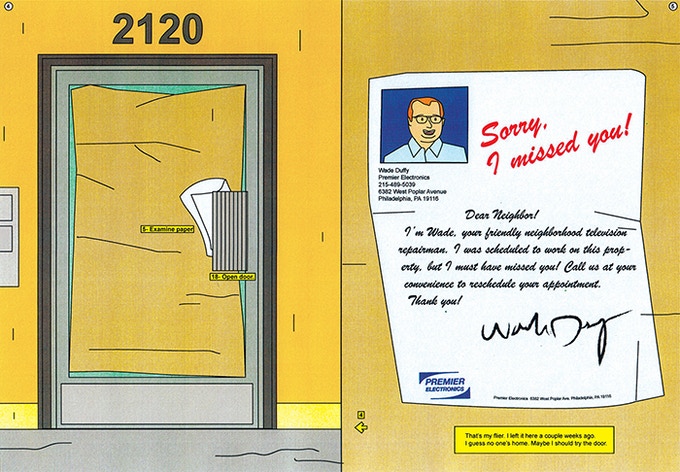 2120 by George Wylesol
Claire Scully's Outer Wilderness is the third part of a psychogeographical trilogy that began with Internal Wilderness and Desolation Wilderness, the latter of which I described in 2019 as "a truly unique graphic narrative experience". Outer Wilderness seems set to take the series in a more fantastic direction and looks unmissable.
And, finally, underlining the ever eclectic nature of Avery Hill's catalogue we have autobio comics from Taki Soma, whose work has appeared in many of the big US serial publishers' output including Image, Dark Horse, Marvel, DC and IDW. Sleeping While Standing also has the distinction of being Soma's first collection of solo material.
This one is a no-brainer! Get backing if you haven't already…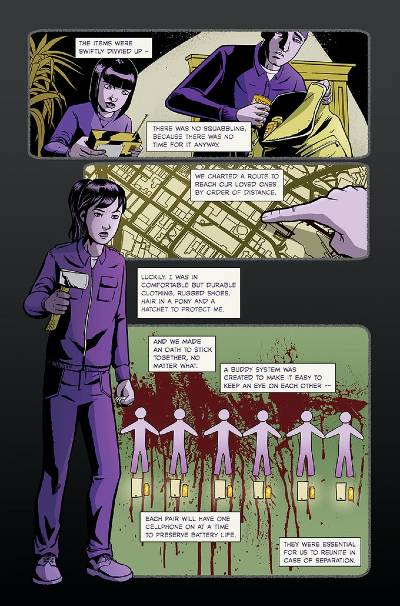 Sleeping While Standing by Taki Soma