I don't think I have ever known a year quite like 2020 for outstanding graphic novel debuts from UK-based creators. Of course there's a surrounding sadness to that statement in that those same artists are missing out on the acclaim of launch events, in-store signings and the festival and convention appearances that should have been an integral part of their achievements this year. One such graphic novel (which we'll just have to celebrate here today at BF instead) is The Impending Blindness of Billie Scott by Zoe Thorogood. I am sure it will surprise no one to hear that this book – indisputably one of the most exciting releases of 2020 so far – is published by those ever reliable nurturers of new talent at Avery Hill Publishing.
Billie Scott is on the brink of realising her dreams. In just a few, short months her first gallery exhibition is set to open, recognising everything she has worked so hard to achieve. But one chance encounter and a random act of violence leaves Billie's life changed forever. With little time to come to terms with the fact that she will be blind within just two weeks, Billie embarks on a quest to find ten subjects and finish portraits of them for her exhibition before her time runs out.
This journey of self-discovery will take her from her home in Middlesbrough to the streets of London. Along the way in austerity-era Britain she will meet those who society has forgotten, form rich new friendships and face betrayal and loss, as she desperately attempts to complete her task before its inevitable and brutal deadline arrives…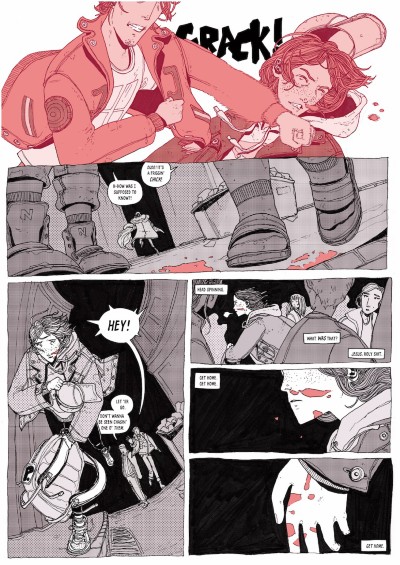 The Impending Blindness of Billie Scott is a story that works on multiple but interconnected levels. On an immediate one it's about the act of creation with Billie's process – translated sequentially to the page with an almost meta self-referential flourish – the driving force behind events. But there's also a relevance and topicality to this story of lost souls and found family as Billie encounters a sprawling cast of characters on her travels, including struggling musician Rachel (who will play a pivotal role in the story) and former soldier Arthur who finds her shelter at a hostel. Thorogood's commentary is all the more eloquent for its nuance, showing us the realities of the social injustices around us and their effect on society's vulnerable by asking us to observe and experience it along with them.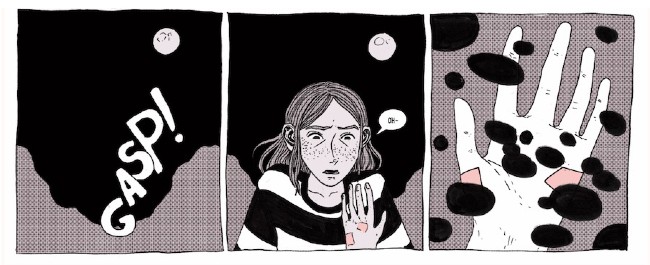 It's a book that is not without its structural pragmatism, and for narrative progression the trauma of Billie's situation needs to be reflected largely in scenes set in her subconscious to keep the story moving. But that's an understandable and necessary storytelling choice. Billie's self-deprecating, conversational inner voice, though, ensures that our empathy with her plight is a far more intimate one. Thorogood has a fine ear for character dialogue, one that serves the story with its wit and perception yet also feels natural and uncontrived in delivery, rhythm and cadence.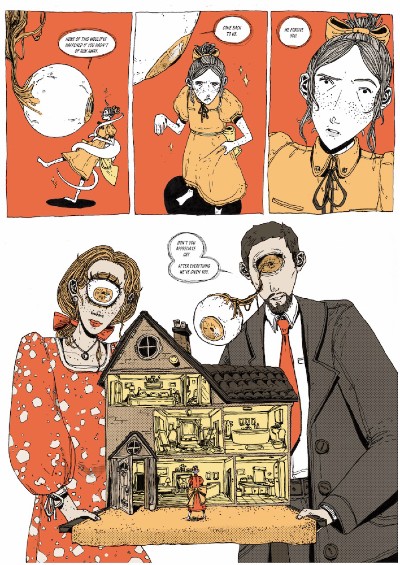 For a first time graphic novelist it's Thorogood's intuitive and confident exploitation of the full potential of the page that for many will impress the most. She gives us alternative vantage points on Billie's situation through narrative devices that include her sketchbook pages, which pop up intermittently, and the visual metaphor of grotesquely disturbing dream sequences. The latter are oppressively overwhelming in their depiction of her internal terror at her looming fate.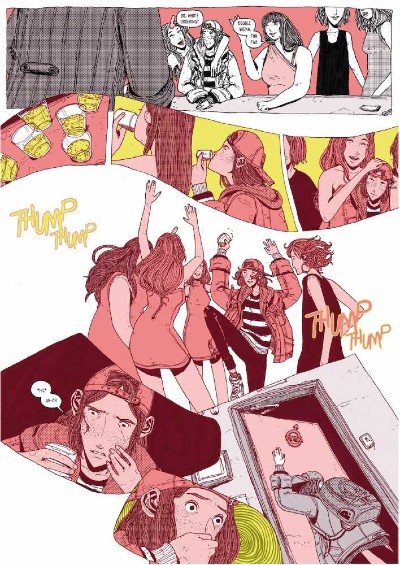 Lettering, too, is used particularly effectively here to create a sense of character interaction, with speech balloons being frequently obscured by other characters' dialogue or drifting off the panel. Colour is used sparingly but when its application is more vivid it's to underline shifts in consciousness or perception. Thorogood's busy, cluttered pages also mirroring the frantic pace and the rapidly diminishing timeframe that is an ever present and ominous part of the book. While the effectiveness of her comics craft is self-evident throughout it's important to acknowledge Thorogood's strengths as a pure storyteller as well, constructing an original and connective narrative with a sprawling cast who, however briefly featured, all feel fully immediately realised in their portrayals.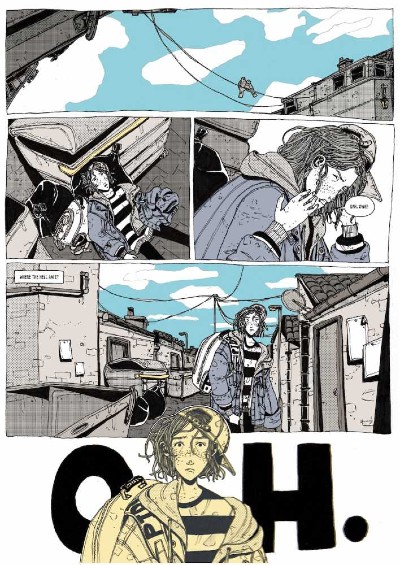 The Impending Blindness of Billie Scott is a fascinating, philosophical piece that invites us to ask questions about the nature of art; what it represents not simply in its realisation but in its creation too; and the intricacies of the relationship between creator, process and audience. The specifics of Billie's predicament do not mask the universality of the existential questions posed here. Through her we too consider what art means to us, how we define its place in our lives, and how we sometimes let it define us too to the point of limitation. In that regard this voyage of self-discovery is also a reminder that our lives are more than what we create and a testament to the importance of the links between creativity, kindness and community.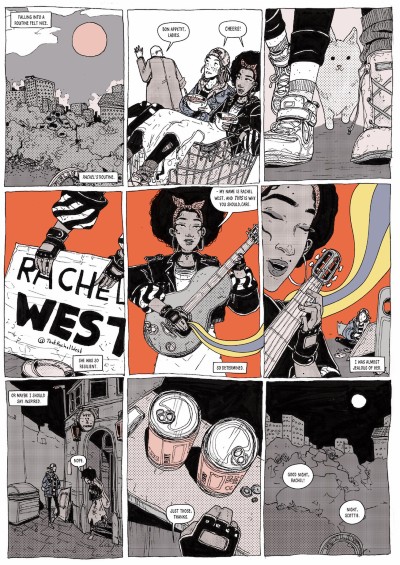 Equal parts heartbreaking and inspirational, The Impending Blindness of Billie Scott is one of those debuts that is so self-assured and so conversant with the possibilities of the medium that Thorogood's place as a breakout talent to keep the closest of eyes on is instantly assured. This is a story that is often a difficult read but simultaneously it's an uplifting one too, with a beautiful coda that reminds us of both her journey and ours though these pages.
I've been involved in comics commentary for nearly 14 years at Broken Frontier and trust me when I say that I have rarely seen a first graphic novel as accomplished as this one. That should say something about what an important new voice we have have in Zoe Thorogood and get you over to the Avery Hill online store here to pre-order your copy of The Impending Blindness of Billie Scott now.
Zoe Thorogood (W/A) • Avery Hill Publishing, £12.99
Review by Andy Oliver