As the year draws to a close, and we enter the lull period between the UK Autumn festival extravaganza and the next flurry of events in the Spring, it's time to look forward to some of the first of 2017's top titles. Today, Avery Hill Publishing announce their publishing schedule for the first half of next year and it's one with some very familiar names for Broken Frontier regulars, alongside some exciting talent that may be newer to you.
But we have to begin with the exciting news that Broken Frontier 'Six Small Press Creators to Watch in 2016' artist Ellice Weaver will be published by the South London outfit in May of next year. You can read more about her AHP book Something City and see some first sample images below. Avery Hill are also teaming up with Comic Book Slumber Party for a new anthology and, of course, CBSP count among their number one Alice Urbino who was one of our first 'Six to Watch' creators and a Broken Frontier Small Press Yearbook contributor.
There's also AHP debuts from Charlo Frade and George Wylesol whose books are very much in the Avery Hill tradition of bringing exciting new comics craftspeople to a wider audience. We have previews of all four books for you below…
Comic Book Slumber Party's Deep Space Canine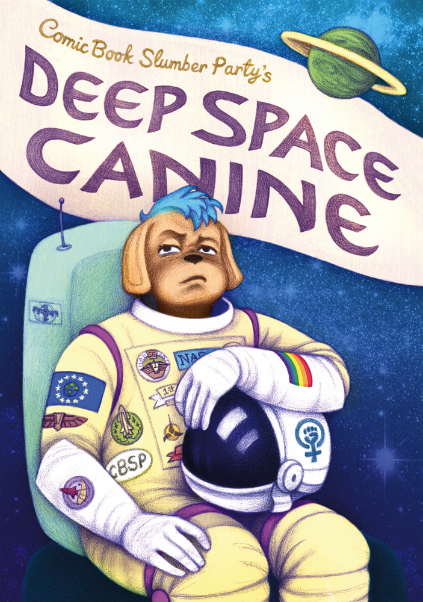 Avery Hill Publishing are delighted to announce they are joining forces with comics powerhouse Comic Book Slumber Party to publish Deep Space Canine – the next instalment of their British Comic Award nominated CBSP series.
Life in space can be tough – and when you're balancing a hydro-herb habit, mysterious intruders and an impending reunion, things get even tougher.
Luckily, Space Commander Greasy is not alone, and with the help of her best robot pal, Cybernetic Unit Normally for Troubleshooting, she (and her ship) might just get through the next 24 hours in one piece!
Edited by Hannah K. Chapman, with cover art from Katriona Chapman and contributions from Lucy Haslam, Lize Meddings, Honey Parast, Becca Tobin, Alice Urbino, Beth Wood and Jenn Woodall, Deep Space Canine explores strange new worlds, discovers wild new civilisations, and solves the age old problem – what to do when you've lost your best pair of knickers.
Interiors from Becca Tobin and Beth Wood
Interiors from Lucy Haslam and Jenn Woodall
72 pages, full colour, RRP £10.00. Launching at Angoulême in January 2017.
Read our Comic Book Slumber Party: Fairytales for Bad Bitches review here.
Read our Comic Book Slumber Party: Greasy's Guide to Nookie review here.
Something City by Ellice Weaver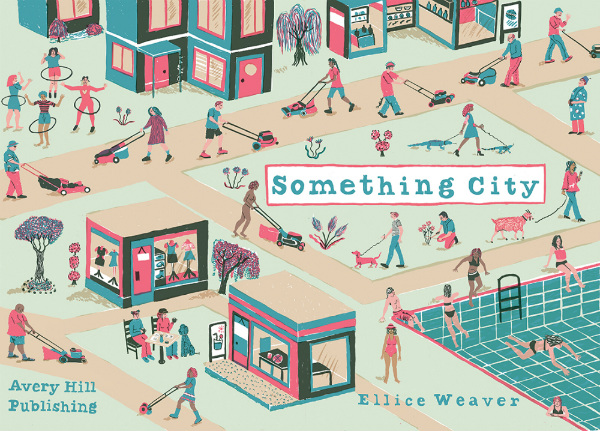 Something City is an exploration of modern day living through representations of the lives of different groups of people in an imagined place. Segregated communities of young people, elders, fanatics, techies and the religious live side by side, interweaving and cohabiting in a city they build around themselves.
Beautifully composed establishing pages introduce us to each group before we're taken through a short journey inside each of their worlds. Stunning artwork and wry, odd and moving stories come together to produce a book that is as much an inspired work of imagination as it is an examination of what is important, unique and also universal, about the cities we live in today.


76 pages, full colour, May 2017
Read our interview with Ellice Weaver here.
Read our review of Ellice Weaver's Collector Cabinet here.
Goatherded by Charlo Frade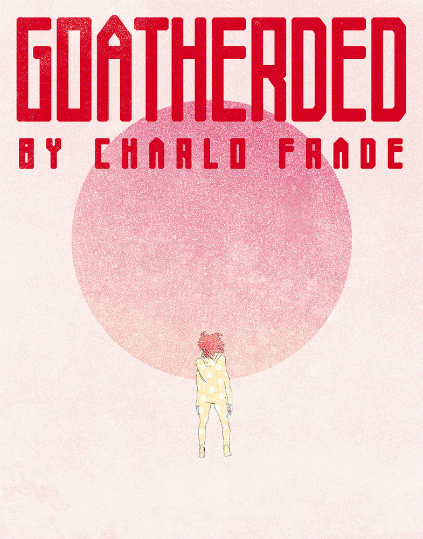 A boy. A strange planet.
The urge to step out of the boundaries and explore. To fly. To ascend.
But what happens after ascent? What happens when you land? And what happens when you find yourself in a place where your dreams are no-one's but your own?
Charlo Frade is an illustrator and writer born in Miami, Florida. In 2014 he received the Society of Illustrators Honors Award for Illustration.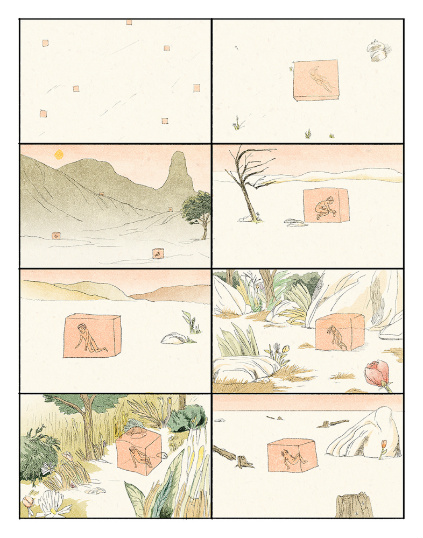 36 pages, full colour, May 2017
Ghosts, Etc. by George Wylesol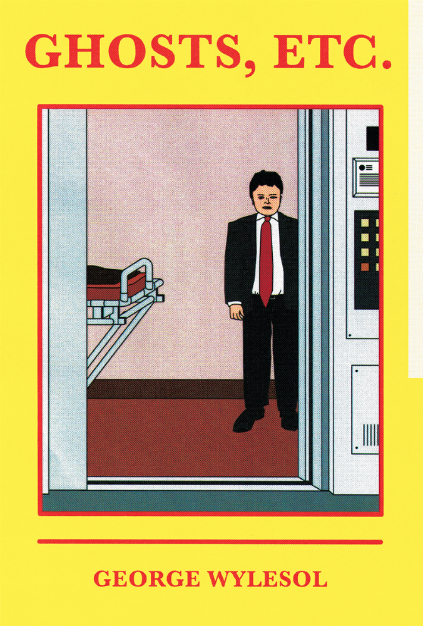 Ghosts, Etc. is a collection of strips from illustrator and designer George Wylesol.
His work deals with environments, his "characters" areobjects or abstract shapes. He has self-published various comics and zines including The Rabbit and Worthless, which are featured in this collection along with a new comic, Ghosts.
George Wylesol is an illustrator/designer/writer from Philadelphia, living and working in Baltimore.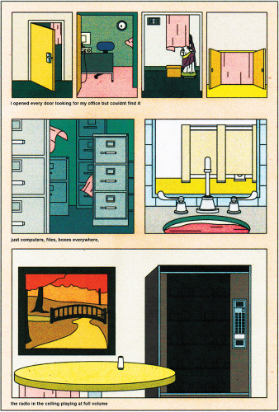 88 pages, full colour, May 2017
You can order Avery Hill Publishing comics from their online store here in the UK or from Retrofit in the US. Follow them on Twitter here.
For regular updates on all things small press follow Andy Oliver on Twitter here.