While one or two of Avery Hill's big-hitting breakout stars have dominated "the conversation" of late, a few of the publisher's other titles seem to have slipped under the radar a little. One of those is Ghosts, Etc., a collection of three stories by Baltimore-based illustrator George Wylesol that highlight the artist's versatility and invention.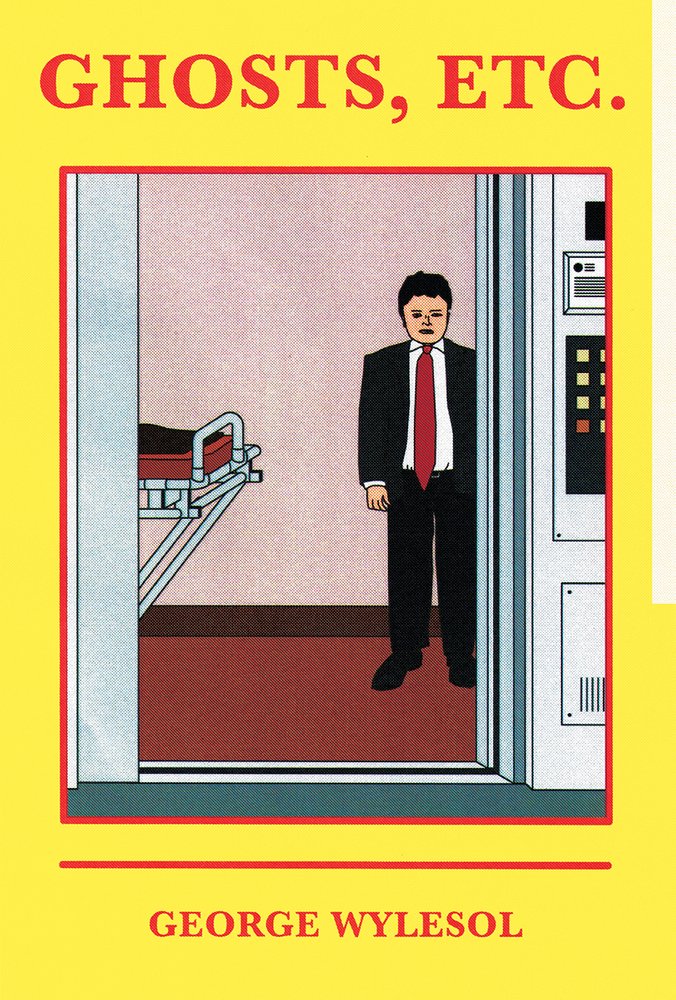 The lead story, 'Ghosts', takes us into what author Steven Hall defined as "un-space" in his inventive 2007 novel, The Raw Shark Texts: "the labelless car parks, crawl tunnels, disused attics and cellars, bunkers, maintenance corridors… the pockets of no-name-space under manhole covers and behind the overgrow of railway sidings".
Our guide through this netherworld is an unnamed and largely unseen individual who works in the functional space beneath a hospital. However, his status is uncertain; he seems also to live there, declaring that at nights and weekends he has the place to himself.
But does he? In his isolation, he begins to sense a presence. More precisely, a ghostly presence that manifests itself as – singularly – a pink sheet fluttering at the edge of his vision. Before long he finds himself lost in the labyrinth, the narrative breaking down into a snapshot montage of images.
Despite the story's apparently enigmatic weirdness, it strikes a more universal chord. Alienation and disconnection are the key notes here (the narrator spends much of the time fantasising about living other lives, inspired by patients' personal records), and those experiences are in no way limited to someone living in the bleak institutional space beneath a hospital.
That sense of dislocation is heightened by the blunted affect of the story's execution; the art echoes the flat style of an operation manual or an airline safety card, while even the sans-serif font chosen for the (mostly lower-case and sporadically punctuated) narration reinforces the air of blank institutional neutrality.
The second story, 'The Rabbit', was originally published as a zine back in 2015 and offers a much more expressive visual approach: a lysergic pallette, slightly off-register colours and strips of heightened hues all compete for the eye's attention.
The fable-like story of retrospection and regret, narrated in a similar measured tone to that of 'Ghosts', tells the tale of an outsider (depicted as a seal-like blob wearing a theatrical mask) making his way through a menacing woodland. However, while the forest offers its threats, the catastrophe, when it comes, is very man-made in nature.
(It's probably also worth noting that while the design of the story's flora and fauna certainly look a little inspired by Michael DeForge, they'd be holding ELCAF in Wormwood Scrubs prison every year if that was a crime.)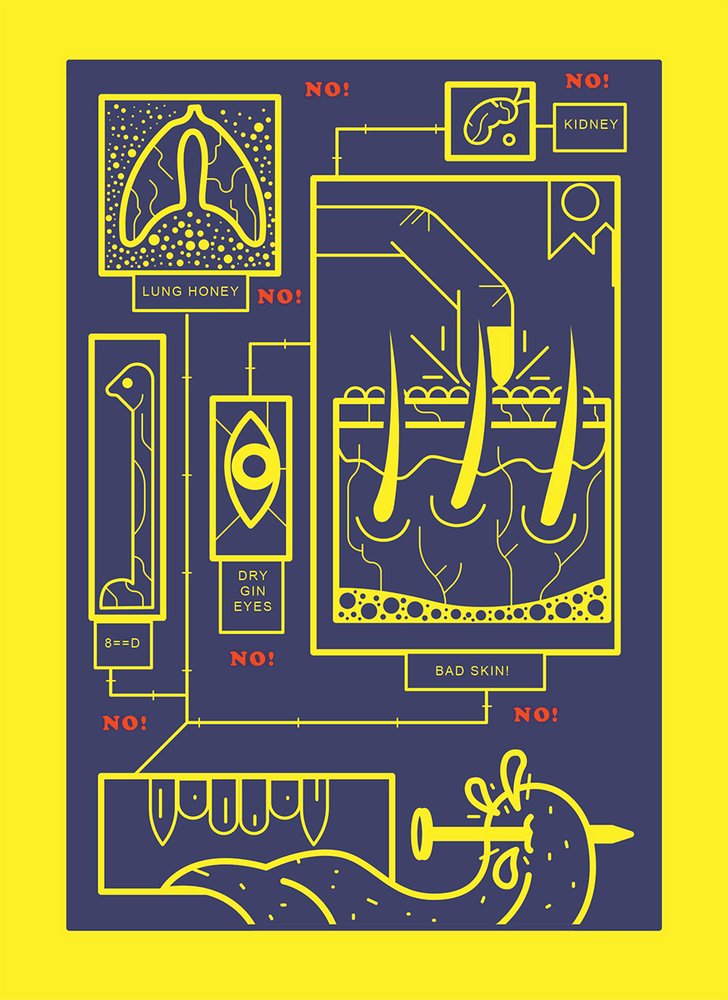 'Worthless', also published separately (in 2016), offers another wildly different execution – a design-led blast of bold, superstylised graphics in emphatic primary colours.
Indeed, the events of the story – a 'bad kid' loitering around the back of a 7-Eleven is lured into a whirlwind odyssey through a corporate-styled heaven and an organ-harvesting hell by a mysterious voice – very much take second place to the retina-bashing experience of the artwork. However, there's pleasure to be had in getting to grips with the complex pages.
In a medium that often hails artists for the development of a singular signature style, it's a bold move to gather together three pieces that vary so widely in their visual approach. With an impressive portfolio of clients and interesting projects, George Wylesol was perhaps better known for his editorial and design work prior to his collaboration with Avery Hill. Ghosts, Etc. traces the development of a compelling voice in comics, and hopefully paves the way for further explorations of the form, subterranean or otherwise.
George Wylesol (W/A) • Avery Hill Publishing, £9.99
Review by Tom Murphy