November always sees a flurry of artists taking part in the #30dayscomics challenge and – just as we did earlier in the year when we collected the #hourlycomicday strips of Danny Noble and Tillie Walden here – today we've compiled the last month's efforts by small press creator Wallis Eates, another regular Broken Frontier presence.
Eates describes her comic 'November' in the following terms:
"Having tried and failed miserably at various daily hashtag drawing challenges, I felt inexplicably compelled to try it again for #30dayscomics. I think what actually inspired me to do it is November itself. I love this time of year, and every time this month comes round I'll go for a misty walk listening to Tom Waits' song, 'November' on my headphones.
"So, I thought, what if I divide the song's lyrics into 30 sections and illustrate them each day, relating them to something that happened to me that day? Wouldn't it be fun to record a month of my life as a kind of comic video to that song?
"That idea went out the window on November 4th, along with the plaster on the first panel of that date. This was because a) I was reminded how hard daily autobio is because presenting oneself is tricky business b) the aesthetic of the song was drawing me into other directions, and c) the basis of a story just kind of popped in my head and I really wanted to follow it.
"Deciding to do fiction felt really liberating – I loved the idea I could just make stuff up, introduce who I want, when I want, how I want. I loved having this daily space to go to where I can exercise this freedom. However, between the first and second week, I knew exactly what it was about, and where it was going, all I had to do was enjoy taking it there…"
Readers wanting to unravel the inner meanings of 'November' are invited to give their thoughts directly to Wallis Eates via her contact page here. The best explanation will win a print of her work!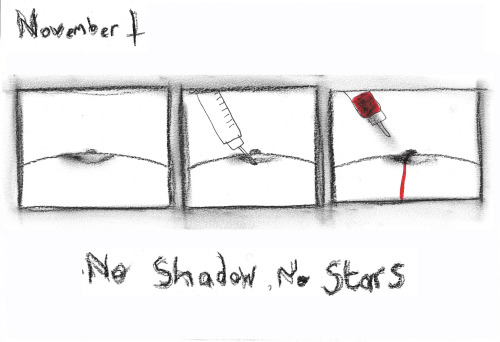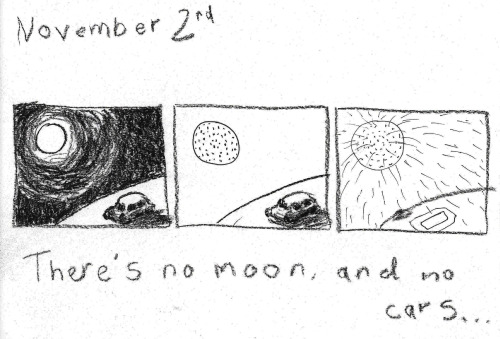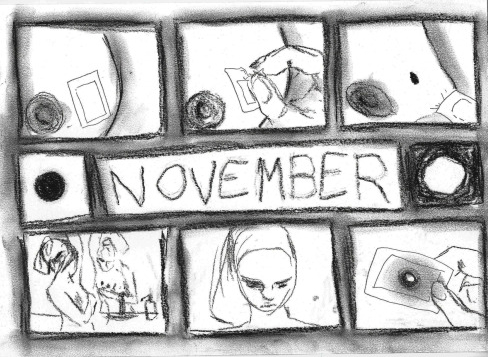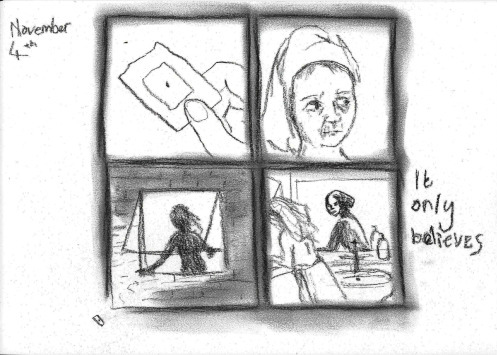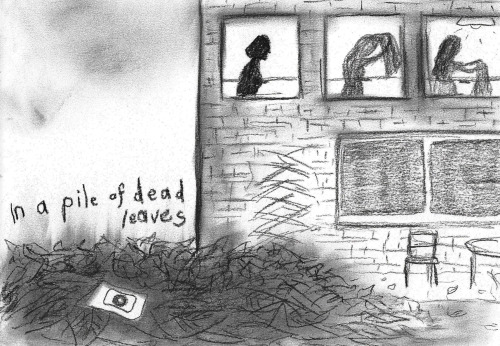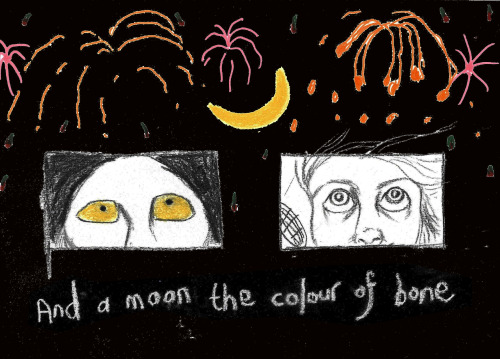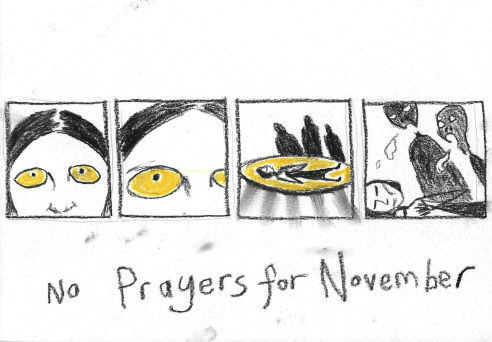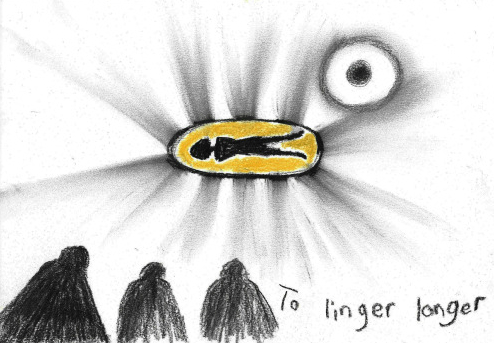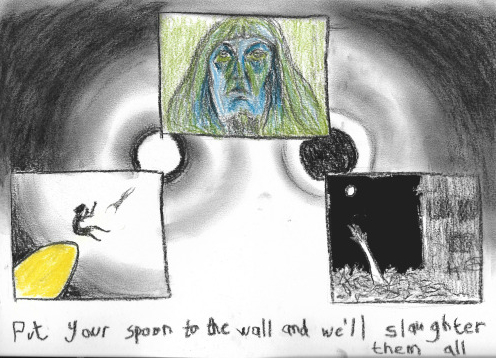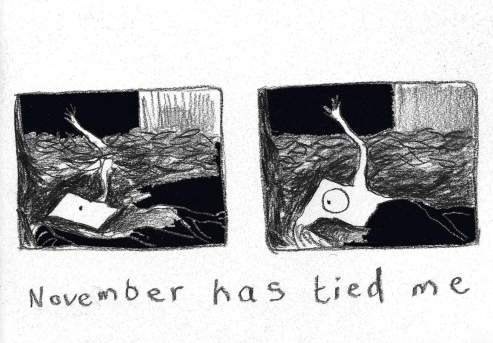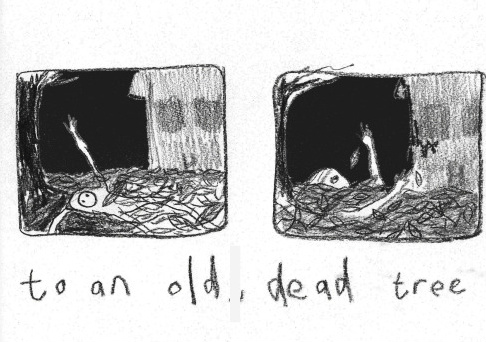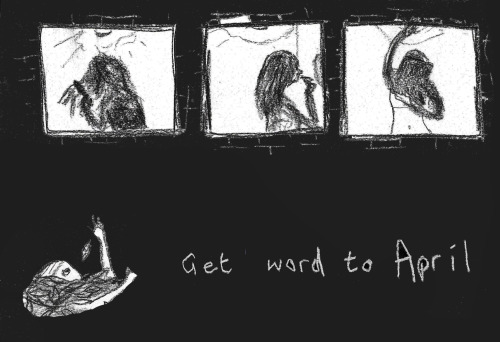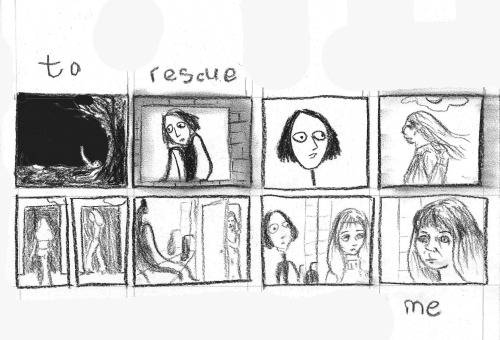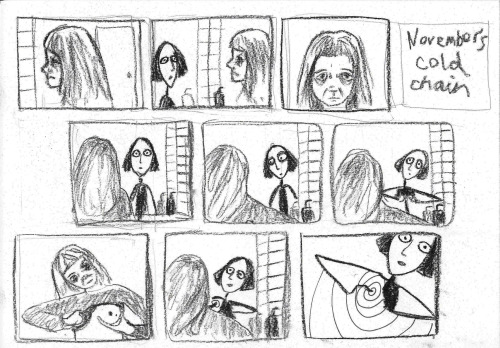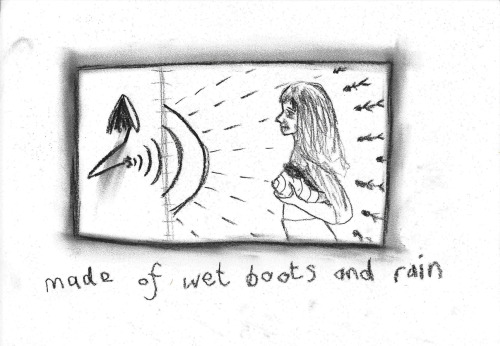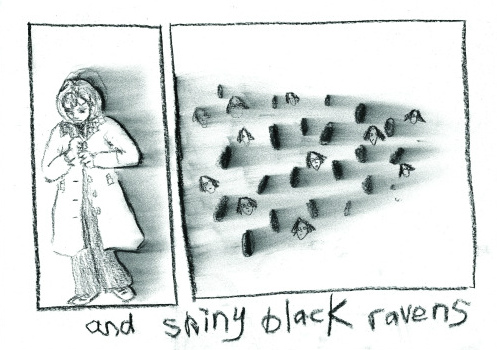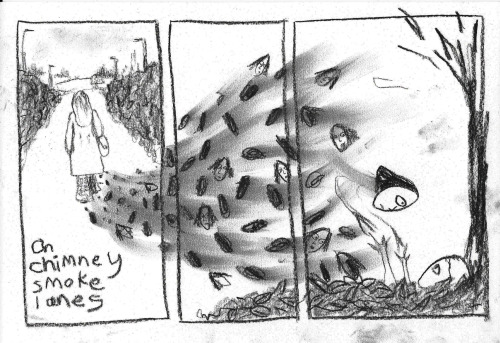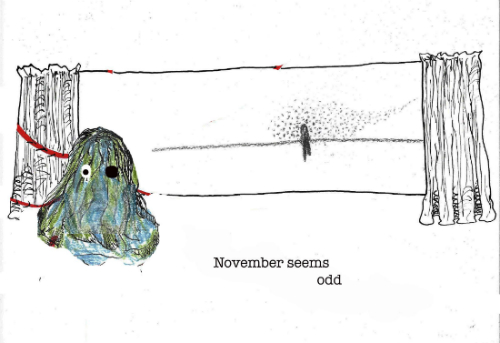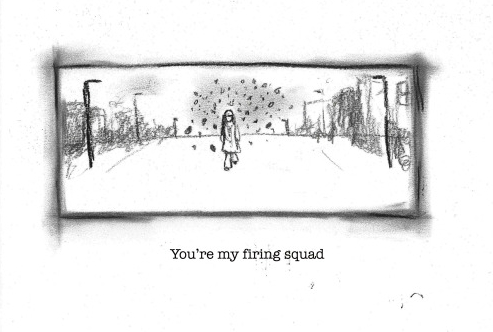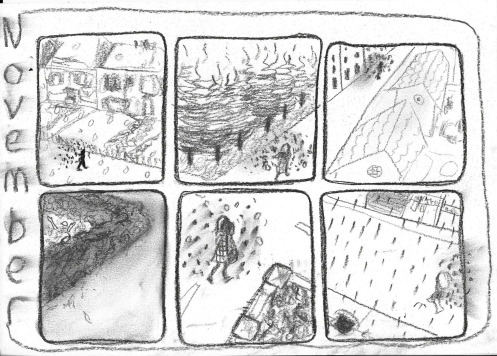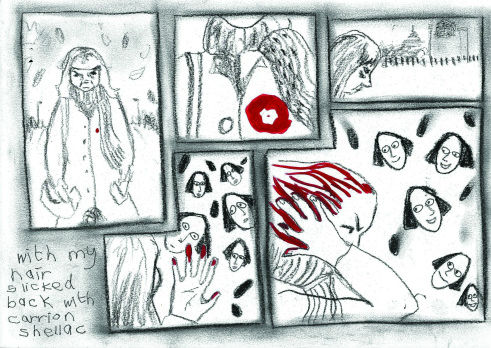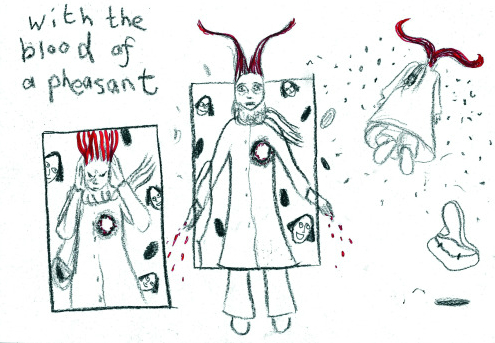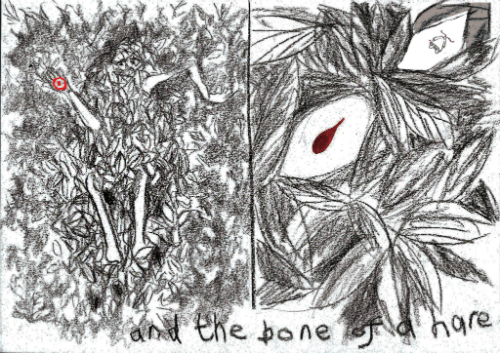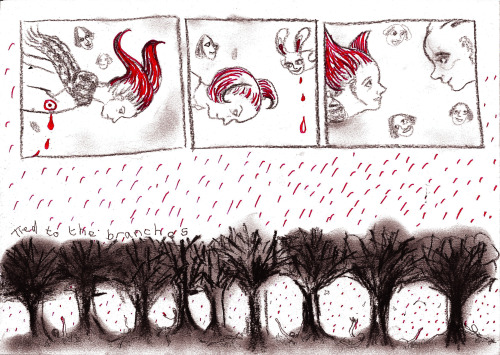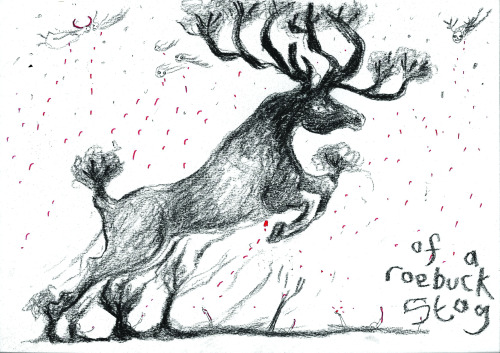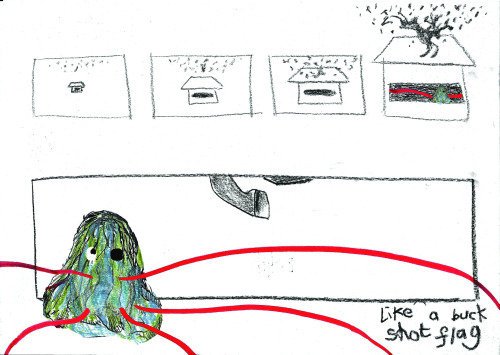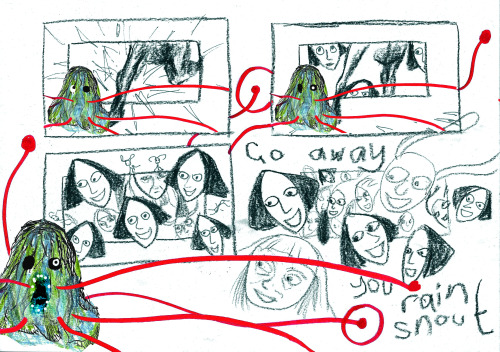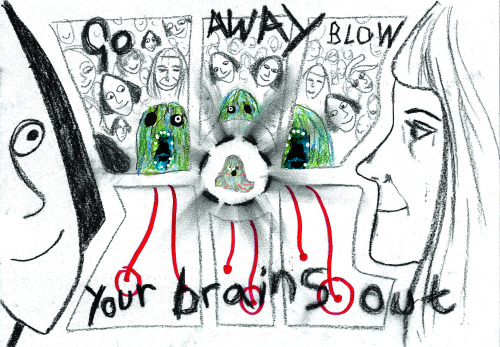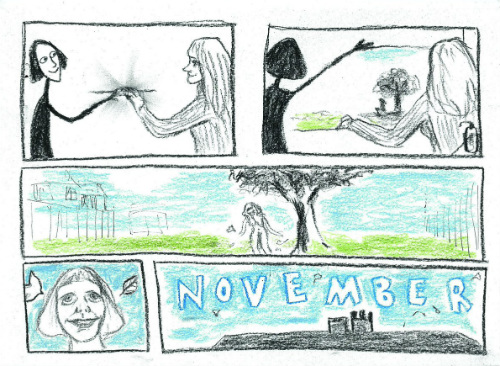 For more on Wallis Eates visit her site here and follow her on Twitter here. You can buy her comics from her online store. 
For regular updates on all things small press follow Andy Oliver on Twitter here.