Experimental comics publisher Breakdown Press have brought a number of comics back to print after too long an absence including the Deadline work of Shaky Kane and a series of classic manga offerings. After Man is not comics but Dougal Dixon's "Zoology of the Future" sold out of its original print run when Breakdown reissued it a few years back. This year Breakdown are bringing out a new expanded edition to mark this cult favourite's 40th anniversary. More details in the press release below.
🌀..in a distant future, after the extinction of man…🌀
AFTER MAN
A Zoology of the Future
EXPANDED 40th ANNIVERSARY EDITION
BY DOUGAL DIXON
Published by: Breakdown Press
Format: Hardback | 235 x 276 mm | 144 pages | £24.99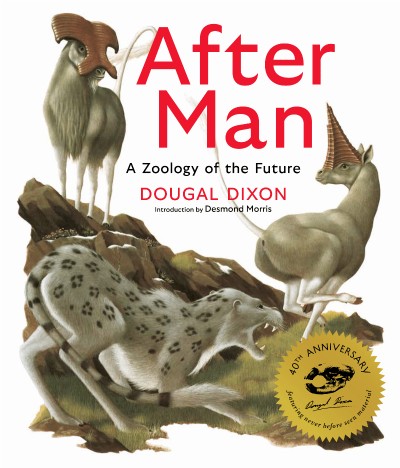 Breakdown Press is proud to present an expanded edition of Dougal Dixon's lavishly illustrated work of speculative zoology, published to celebrate the book's 40th anniversary.
This updated edition features eighteen pages of never-before-seen sketches and production material alongside a new afterword by Dougal Dixon.
First published 40 years ago, After Man is Dougal Dixon's vision of an 'alternative evolution': one without mankind.
To some, this erasure of humanity was seen as sacrilege, but Dixon himself only ever saw the decision to obliterate his own species from his vision as a practical one.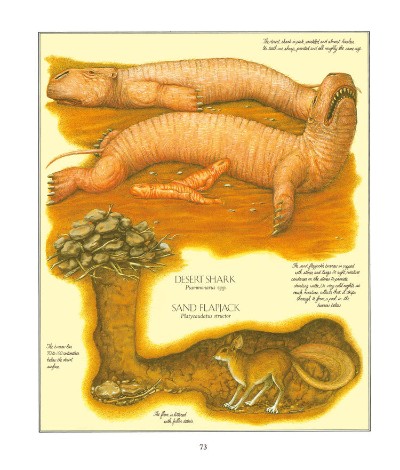 Reflecting in the new foreword he has written exclusively for this edition, he notes, "the book was about the natural forces of evolution, and man, with his big feet and his big hands, had too much of an influence, twisting the course of nature away from anything that can be predicted. With the removal of this interference I was able to let nature get back to work".
While some of the creatures from Dixon's imagination seem every bit as alien to a modern reader as they appeared to readers in the early '80s, others now don't seem so distant. From Dixon's foreword: "There are now the walking bats of New Zealand – not quite as extreme and spectacular as 'The Nightstalker', but getting there. Fossils of even larger species of these bats are now being found in the same region. Then there are the snakes in Mexico that live in caves and snatch flying bats out of the air, just like 'The Anchorwhip'".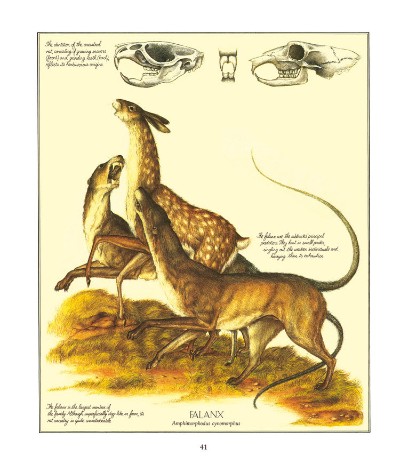 Still as engaging today as it was 40 years ago and edited to reflect current science, Breakdown Press is proud to present this remastering of the speculative evolution urtext, After Man.
"Uncannily believable. Dixon's invented animals, some of them beautiful enough to live, engender reflection about the mysterious forces at work beneath the skin of real animals." The New York Times Book Review
"[Dixon's] brief explanation of the principles of evolution is so lucid, and the detailed illustrations of futuristic beasts are so charming, that After Man is bound to captivate readers of all ages." Chicago Times
"Stunning in execution and implication, this will be a decided treat for a futurist biology student, enthusiastic science-fiction fan, or general reader." Booklist