SAFARI FESTIVAL FORTNIGHT!
Today's pre-Safari Festival preview of Breakdown Press's new releases looks at Palace #0, a collection of seldom seen gems from Breakdown regular Antoine Cossé. I was particularly taken with Cossé's Mutiny Bay – a comics biography of Portuguese explorer Ferdinand Magellan with a difference – a couple of years back, describing it here at BF as "An eerie character study wherein historical reality melts into an illusory otherworldliness, Antoine Cossé's Mutiny Bay takes a cast who are all lost on some level – whether they're lost in guilt, in purpose, in their dreams of the past, or in a more literal, forsaken sense – to create one of the most stirring, haunting and disquieting period comics you are ever likely to engage with."
Breakdown describe Palace as "the new ongoing showcase for Antoine Cossé's cartooning genius. This 0th issue collects a selection of his hard to find short form stories from such esteemed anthologies as Happiness,Smoke Signal and Dome."
You can pre-order Palace #0 online here priced £10.00.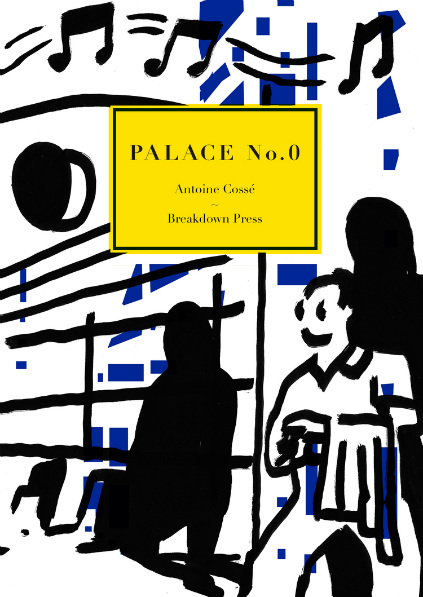 Follow Breakdown Press on Twitter here and Antoine Cossé here. You can pre-order Palace #0 from the Breakdown Press shop here. 
Breakdown Press and Antoine Cossé will be exhibiting at Safari Festival on August 27th and signing at the Breakdown pre-party at Gosh! Comics on August 26th.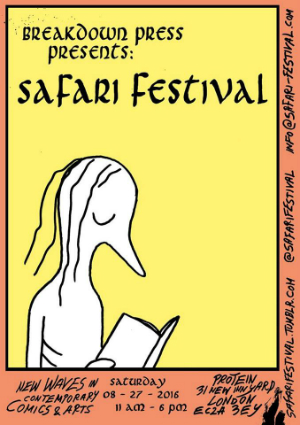 For regular updates on all things small press follow Andy Oliver on Twitter here.